New Experiment Shows Which Face Masks Are Best At Blocking The Deadly Coronavirus Pandemic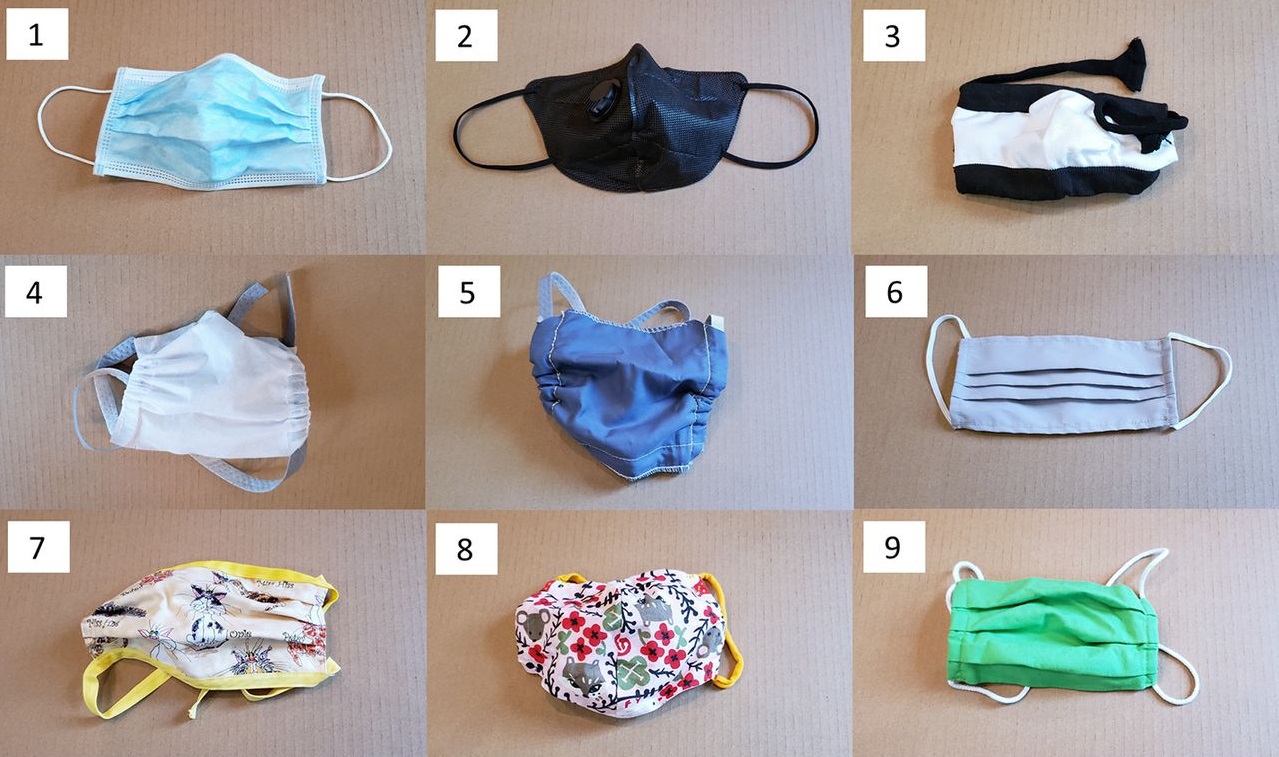 A team of researchers have devised a test for face masks to show which are the best at blocking droplets of fluid – and rated several current options.
In a proof-of-concept study, scientists at Duke University in Durham, North Carolina, devised a low-cost laser sensor that could spot the masks that were best at stopping droplets spreading.
The team led by Eric Westman found that medical-grade 'N95' masks and surgical masks performed extremely well. Handmade cotton masks also performed well, eliminating a substantial amount of the spray from normal speech.
But improvised face coverings such as bandanas and balaclava-style face coverings were less effective, the researchers found.
SEE ALSO: Face Masks With 'Holes' Ineffective -NCDC Warns | Read Details
Duke researchers created an inexpensive mask-testing apparatus from common lab materials that can easily be purchased online. Their setup consisted of a box, a laser, a lens, and a mobile phone camera.
The researchers said their test could be used by mask manufacturers to see if their products are up to scratch.
"This was just a demonstration – more work is required to investigate variations in masks, speakers, and how people wear them," researcher Martin Fisher said.
But it demonstrates that this sort of test could easily be conducted by businesses and others that are providing masks to their employees or patrons.
"We wanted to develop a simple, low-cost method that we could share with others in the community to encourage the testing of materials, masks prototypes and fittings.
"The parts for the test apparatus are accessible and easy to assemble, and we've shown that they can provide helpful information about the effectiveness of masking.
"We were trying to make a decision on what type of face covering to purchase in volume, and little information was available on these new materials that were being used."
The researchers emphasised that their tests showed that masks were an effective way of preventing people spreading droplets.
Fischer said: "We confirmed that when people speak, small droplets get expelled, so disease can be spread by talking, without coughing or sneezing.
"We could also see that some face coverings performed much better than others in blocking expelled particles."
"Wearing a mask is a simple and easy way to reduce the spread of COVID-19," Westman added.
READ ALSO: NAFDAC Issues Advisory To Nigerians On What Types Of Face Masks To Wear For Effective Protection Against COVID-19
He continued:
"About half of infections are from people who don't show symptoms, and often don't know they're infected. They can unknowingly spread the virus when the cough, sneeze and just talk."