Breaking! FG Gives Update On Nationwide Curfew Time, Reopening Of Schools & NYSC Camps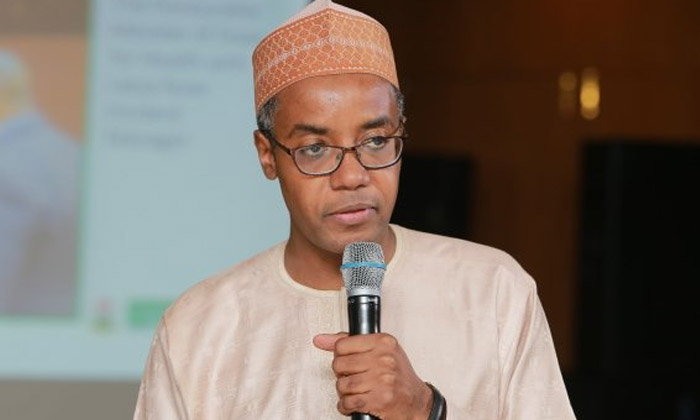 The Federal Government of Nigeria has announced the adjustment of the nationwide curfew time in place in the country.
According a report by The PUNCH, the curfew which is put in place in order to restrict movement and to continue to curtail the spread of the dreaded COVID-19 pandemic will start from 12am to 4am.
The Federal Government imposed a nationwide curfew on May 4, 2020 from 6pm to 8am. It later reviewed it from 10pm-4am on June 1.
The National Coordinator of the Presidential Taskforce on COVID-19, Dr Sani Aliyu, announced the adjustment of the curfew time at the briefing of the taskforce which held at the Nnamdi Azikwe International Airport, Abuja, today, Thursday, September 3. Aliyu said:
"I will first of all start with general movement. We are modifying the curfew to commence from 12 midnight to 4am nationwide, effective from 12:00 tonight.

This does not apply to people on essential services and international travellers that might be returning from abroad."
On Education, Aliyu said says state governments and school administrators should start making preparations for the reopening of schools in the country but that reopening must be done in stages. He added:
"For educational institutions which include daycare, primary, secondary and tertiary institutions. Educational institutions should begin the process of working towards potentially reopening within this phase.
SEE ALSO: Nigeria Union of Teachers Take A Stance On Reopening Of Schools
However, we strongly recommend that states conduct risk assessment to ensure all schools are at a level of compliance and create a monitoring mechanism to assess, create, and monitor this level of preparedness.

Meanwhile, all day cares and educational institutions are to remain closed to in-classes until this level of risk is assessed. And if there will be opening of schools, it must be staged and preferably carried out in phases to ensure that this does not pose a risk to the general public and in particular to vulnerable groups that might end up getting infected by students going back home."
Aliyu also announced that the management of the National Youth Service Corps, NYSC should start making plans for the reopening of its orientation camps nationwide. The camps were closed in March as part of measures to curb the spread of the coronavirus disease. He stated further:
 "For the National Youth Service Corps, the NYSC is to consolidate on safety measures currently being put in place and start preparing for the reopening of orientation camps when educational institutions open.

We are in the process of developing strict guidelines to ensure there is no outbreak of Covid-19 when this process starts."
SEE ALSO: COVID-19: ASUU Warns on Why Opening Universities Now Could Be Suicidal
Aliyu stated that bars and night clubs to remain closed until further notice. He said:
Eateries and restaurants can only open for outdoor services and we will make sure this is complied with. Bars and night clubs to remain closed until further notice."