Hollywood Star Mom, Gwyneth Paltrow, 47, Shares On Her Perimenopausal Wellness Routine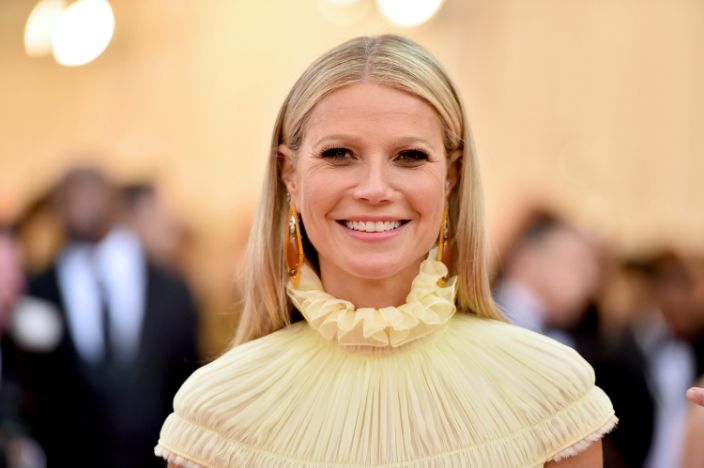 Gwyneth Paltrow, 47, has opened up about her experiences of perimenopause, describing her experience – which has been going on for a few years – as "taxing".
In an interview with W Magazine, the founder of lifestyle brand, Goop, and mom-of-two said that she believes that menopause needs a rebrand, saying it is a "very natural part of our process as women".
Now, she has revealed her wellness routine for her perimenopausal years, describing how it has changed since she started getting symptoms of the menopause.
The perimenopause can start months, or even years, before a woman's periods stop and the side effects can last for around four years after the last period.
Speaking about what she does day-to-day to manage the symptoms, which can include hot flushes, night sweats, difficulty sleeping and anxiety, the American actress, singer, and food writer reveals she takes vitamins to support thyroid health.
"I take our Madame Ovary vitamins, which are a mix of herbs, adaptogens, phytonutrients, and vitamins to help support thyroid health and menopausal transition, most days,"
she said.
Her routine doesn't stop at a daily dose of vitamins, though. To keep on top of her symptoms, Paltrow swears by;
"a lot of sleep, hydration, exercise, sweating (I sit in an infrared sauna daily), walking and eating nutrient-dense foods".
You'd be forgiven for not knowing too much about infrared saunas, the wellness trend is said to penetrate infrared rays deep into the body in an attempt to make you glow from within.
While there's one study – dated back to 2001 – that backs up this claim, there's been no hard scientific evidence that this type of sauna is beneficial.
READ ALSO: Actress Gwyneth Paltrow Recalls How Post Partum Depression Took Her to a "Dark Place"
As far as balance goes, Paltrow explains that you sometimes need to cut yourself a bit of slack, particularly during the COVID-19 pandemic.
"Sometimes—and especially during COVID—wellness can also include giving yourself the permission to have whiskey and French fries. But I always do a major cleanse in January to give myself a real reset,"
she explains.
One of the treatments for menopause is hormone replacement therapy (HRT). According to the NHS, the tablets, skin patches, gels and implants relieve symptoms of menopause by replacing the oestrogen your body is missing out on.
Other NHS recommended treatments include cognitive behavioural therapy, but much like Paltrow's approach, eating a healthy, balanced diet and exercising regularly is cited as a key way to improve menopause symptoms.
Before now, Paltrow has always been quite strict about not eating red meat, but admits that during the last few years she has "become a little more of an omnivore".
While she didn't comment on why she chose to change her diet, a study published in the Journal of Epidemiology and Community Health in 2018 found there was a link between what we put in our bodies and the age we go through menopause.
READ ALSO: Women Issues: Expert Explains How Menopause Changes Your Body In Your 30s, 40s, 50s, 60s And Beyond
"Women whose diets focused more on fish, beans, and other legumes started menopause at a later age,"
the study concluded.
On the occasions that Paltrow does enjoy red meat, she has specific requirements:
"When I eat meat, I'm very strict about its origins: it has to come from a regenerative farm with great farming practices."