Nigerian Mum-of-2, Sonia Obi-Okodo Who Was Sexually Violated By Her Uncle At Age Five Shares On How The Experience Left Her Suicidal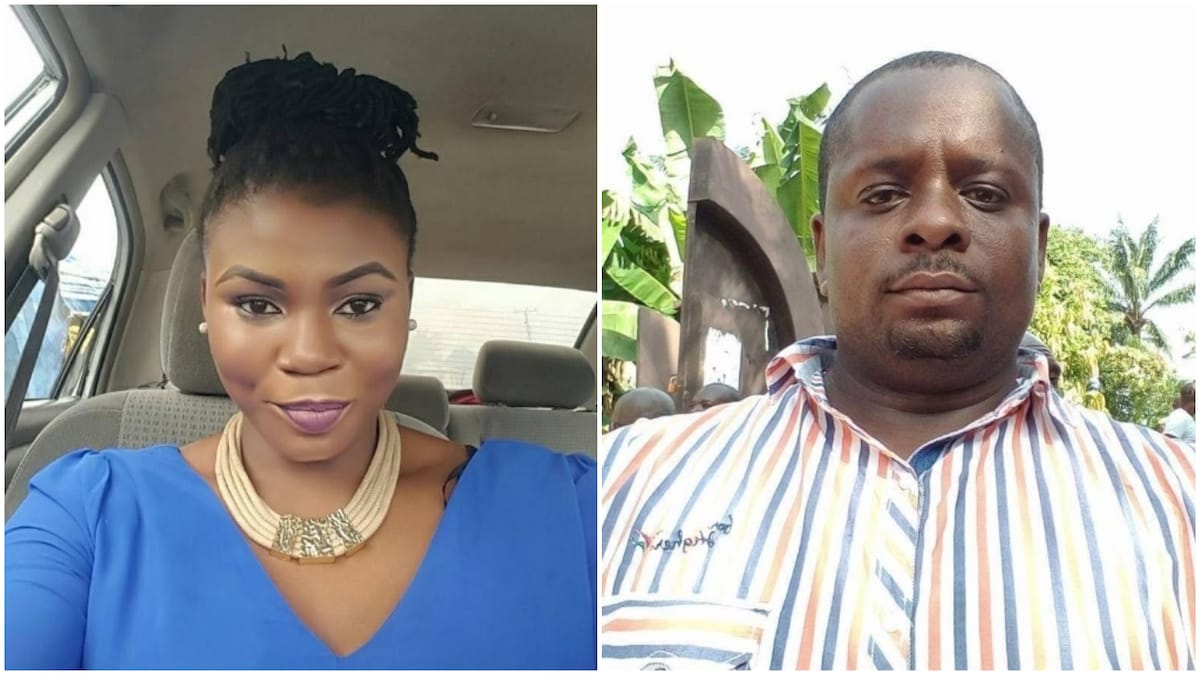 This is not the first time that Sonia Obi-Okodo will be speaking publicly about her experience and she has not hidden the identity of her uncle, Ebubedike Obi who robbed her of an innocent childhood.
Read here.
After surviving sexual abuse inflicted by a close relation, mother-of-two Sonia Obi-Okodo tells Tessy Igomu of the Punch newspapers how she fought her way through the paranoia that threatened to plunge her into lingering mental illness.
The mum-of-two by her own experience continues to warn parents about the potential danger of entertaining relatives in their homes when they have little kids. Sonia who is now an activist in her interview with Punch said she went from being depressed to suffering from mental health disorder years after she was sexually assaulted by her dad's younger brother.
READ ALSO: Story Of Activist & Mum-Of-Two, Sonia Obi-Okodo Buttresses Why Parents Ought To Be Wary Of Living With Relatives
Haunted and hounded by memories of her uncle's bestiality, the young lady said she lived a life of regret and self-loathing over a situation she was too naïve to comprehend or control.
Though she has healed and moved on to becoming an advocate against sexual violence, the graphic details are still fresh in her mind and have become sad reminders of her violated innocence. Read her story as shared by Punch below;
A sex maniac disguised as uncle
Narrating her experience, Sonia said,
The sexual assault started when I was five.

I can vividly remember the first time he pulled down his trousers, brought out his manhood and commanded me to suck it.

He ejaculated into my mouth and asked me to swallow 'yoghurt and milk.' Innocently, I did because I wanted to grow up fast and big. I didn't know the whole scenario was wrong and that my uncle was taking advantage of me.

He went on to defile and deliberately expose me to pornographic films, turning me into an addict.

Sonia recalled that years after her parents discovered the atrocious act and sent the perpetrator packing, she became a troubled and emotionally imbalanced teen.

Growing up and realising what happened to me, I changed a lot. I felt scarred and scared and I moved about with lots of psychological and emotional baggage.

The psychological trauma continued till I got married,
she narrated.
The married mother-of-two said she grew up into a bitter, troubled teen with so much anger and would lash out with so much deep-seated resentment over little issues.
She noted that no one understood her battles and that people judged her wrongly, describing her as 'possessed with an evil spirit.'
The young mum recalled that the abuse opened her up to further abuses and she picked up dangerous addictions.
State of paranoia
Sonia said after she got married and started having children, her fears and insecurities metamorphosed into paranoia.
When I got married, sex became a big deal. In fact, we were not having sex because of the trauma. I felt undesirable because my depressive state made me to add so much weight.

I thank God for my wonderful husband. He quite understood.

I had acute insomnia and would stay awake for days. I always felt a part of my head was asleep, but I couldn't sleep.

I shut down from the outside world and stopped picking calls. I would be on social media but would ignore every attempt by friends to reach me.

I had relapses, suicide ideations and would stay weeks without seeing my children or having a bath.

I had out-of-body experiences where my assaults were replayed before me. Everything that happened to me at that small age, left imprints,
she said.
According to a Rutgers-New Brunswick study, victims of sexual assault experience more vivid memories than women coping with the aftermath of other traumatic, life-altering events not associated with sexual violence.
70 percent of rape victims, the study noted, experience moderate-to-severe Post Traumatic Stress Disorder and have a hard time overcoming it. It explained that the medical condition typically takes the form of nightmares, flashbacks, anger, depression, suicidal thoughts, feelings of guilt, eating disorder and shame that can surface immediately or years after.