#LekkiMassacre: Governor Sanwo-Olu Finally Apologises For Gun Attack On Peaceful Protesters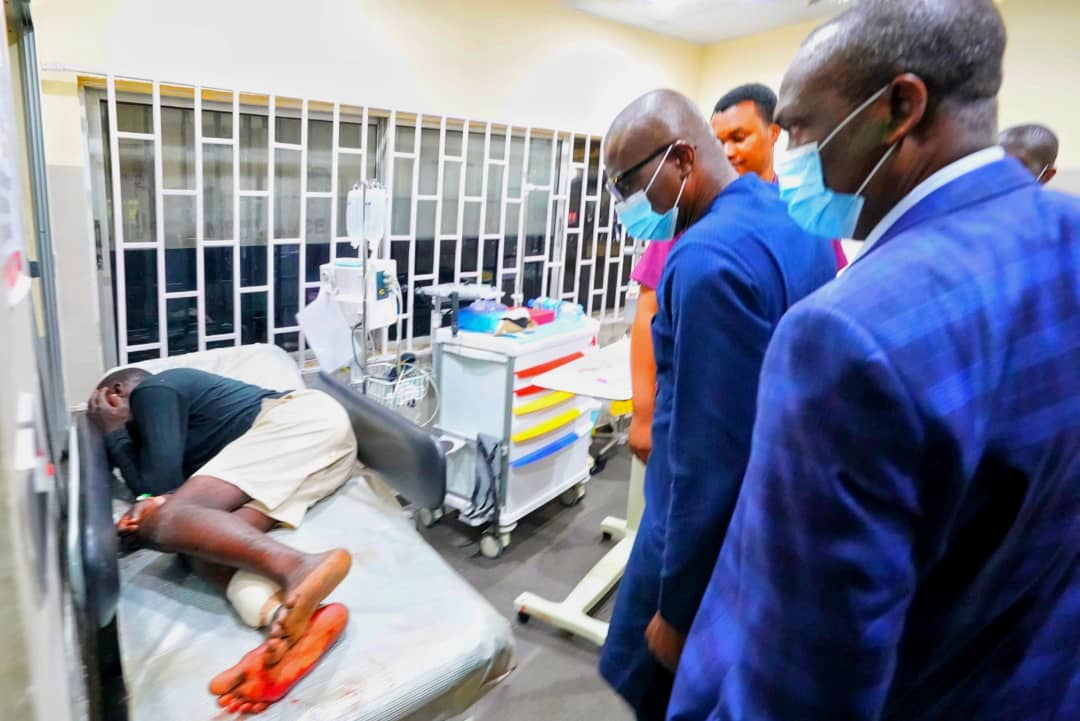 Governor Sanwo-Olu has apologized for every "action and inaction" that took place at the Lekki tollgate in Lagos on Tuesday night, October 20. Gunshots were fired at the End SARS protesters who gathered at the Lekki tollgate last night peacefully protesting police brutality under the hashtag #EndSARS.
On Wednesday morning, October 21, the governor granted an interview on Channels TV where he described the damage done as "mild and moderate", despite contrary evidence from videos recorded live by the protesters; not to mention that more killing and violence was going on in different parts of the state.
READ ALSO: Lekki Massacre: 'Forces beyond my control shot at protesters' -Governor Babjide Sanwo-olu
By afternoon, the governor took to his social media handles to tender an apology following backlash from Lagosians.
His post reads:
"Yesterday's events were no doubt some of the darkest gradients of our history as a State and as a people. As you are aware, I have been engaging the #EndSARS protesters since the protests started.

There are no excuses for the unfortunate incident that took place last night, and as the Governor, I apologize for every action and inaction.

I would like you to know that I am for you, I am with you, and I understand that indeed you're not happy with the turn of events last night.

I want to once again, and passionately from the depth of my heart appeal to our teeming youths, to our protesters that you should please give peace a chance.

There have been several reported cases of arson, and of destruction of properties this morning.

We want to plead with parents, we want to appeal to guardians, I want to appeal to our citizens, especially our youths.

I feel the pain, and I want to say once again that as your Governor, I will continue to ensure that every life does matter."
See the Governor's original post below:
I want to once again, and passionately from the depth of my heart appeal to our teeming youths, to our protesters that you should please give peace a chance.

There have been several reported cases of arson, and of destruction of properties this morning.

— Babajide Sanwo-Olu (@jidesanwoolu) October 21, 2020