Dear MIMsters: I Have Realized That I Made A Very Big Mistake With My Marriage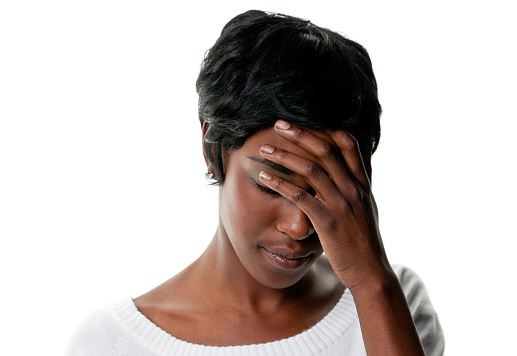 I haven't seen a group with a set of mature and sensible people like this on FB. I wish I had joined this page earlier than I did. I am 23 years old, an undergraduate, been married for 3 years and we have a baby girl. I have realized that l made a very big mistake with my marriage.
I got married for the very wrong reasons. I was pressurized by mum to get married early in a bid to go to school as my parents couldn't afford my education. I am the firstborn of my mother.
READ ALSO: Dear MIMsters: Why Is My Husband's Side Chic Still Stalking Me<
I didn't date my husband, so we didn't get to know much about each other before we got married. I married him as a virgin. I met him through my mum's friend. My husband was based in the North while I schooled at a University in the east. I usually travel from time to time within the semester and after my exams to stay with him. He is made already.
Six months into the marriage, we started having issues. Then, I realized that we are two different types of individuals with different lifestyles, having nothing in common. He lived a social life, clubbed, and flexed with a lot of women while I am the complete opposite. I am naturally calm and introverted.
At first, he complained bitterly about my nature. He never appreciated me for once, he compared me with his exes, demeaned me, and made me seem worthless. I tried to adjust my lifestyle to fit into his but he never appreciated my efforts.
READ ALSO: Dear MIMsters: How My Family Members Have Become A Bone In My Throat
To worsen everything, he started keeping late nights, sometimes even comes home the next morning. He clubbed and cheated on me without remorse. At a point, l fell into depression. I wanted to leave him after seeing all these red flags but my mum was not ready to accept me back. Rather, she encouraged me to bear it, telling me that majority of men cheat, and that once a man takes care of you and feeds, one shouldn't mind his cheating habits.
She encouraged me to have a baby for him, telling me that once the children start coming, he will calm down.
So, I had my baby in my third year at the university, but nothing changed, rather he became worse. He doesn't give me attention neither does he care about me. Our sex life is a story for another day. I'm just lonely in this marriage.
For the past three years, I have been battling with depression. I have realized all the mistakes that I made and I am dying of frustration and regrets. I feel like I have lost everything. I am now a shadow of my former self. I have lost my peace of mind. Nothing gives me joy again. I have grown into a bitter woman.
READ ALSO:Dear MIMsters: I Am Single and Frustrated All Thanks To My Parent's Terrible Marriage
I was nursing the idea of leaving the marriage only to find out that I am pregnant. Right now, I am carrying my second baby.
Honestly, it has not been easy for me as I am not mentally and emotionally stable. My life is so complicated now. I would have graduated this year but for the Covid-19 outbreak. I don't know how to cope when school finally reopens. I have learned my lessons the hard way.
Marriage is not an escape route from poverty. There is more to life than marriage. I gained nothing from this marriage. I wish l didn't go to school in the first place. I have put myself through a lot of stress, having combined academics with marriage and childbearing.
I have suffered so much in school because my hubby doesn't provide for me in the way that he should because he sees me as a liability. He is so selfish and stingy.
READ ALSO: Dear MIMsters: How Do I Prevent My Daughter From Growing Up In This Humiliation?
Fellow Mimsters, I need advice on how to cope with this kind of marriage. I can't leave because I don't have a backup yet, except God. The situation of my family is not encouraging and I am not financially stable. You can insult me if you wish but I feel a lot relieved when l share my problems with people.