Dear MIMsters: How Do I Prevent My Daughter From Growing Up In This Humiliation?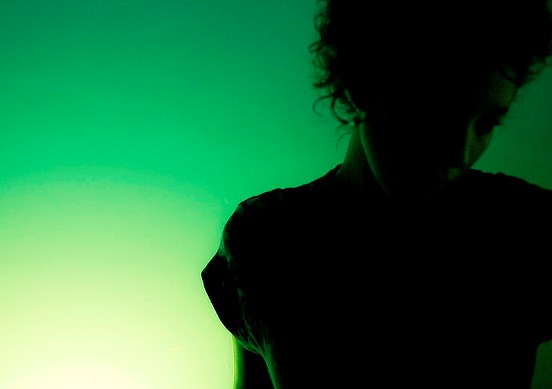 How do I prevent my daughter from growing up into this humiliation meted out to me?
I am 24 years old. I started dating this guy in 2014 when I was seeking for admission into the University.
I went to school and in 2019, when I was supposed to graduate, I got pregnant for the same guy. I told him and he asked me to abort. I told him I would not be able to abort for him for the third time that we should keep the baby.
READ ALSO: Dear MIMsters: 35 Weeks Pregnant And Abandoned By My Beloved Husband
He was reluctant but I had my mind made up already and when he noticed I was not going to abort, he accepted me and the pregnancy. His mum called me to come over and took me to the clinic to start an antenatal.
During the semester break, I started staying more at their house, where he lives with his parents because my own parents did not agree to me having the baby in their own house.
In no time, I was playing wifely duties and he started to change. When I had any complaint, he would direct me to tell it to his mum. Along the line, his parents spoke sense into him and he changed for good. I had my baby in between my final year exams and I struggled to scale through.
To cut the long story short, I realized he has changed so much during the time we dated and when I started living with his parents. Everyone kept telling me all men change when they get married and I kept pushing it.
READ ALSO: Dear MIMsters: After 5 Years of Marriage, I Have Decided To Do This
At the slightest provocation, he would beat me! As a young graduate, I always tried to let him know the gravity of always beating me. His parents will settle matters between us and we would carry on with our regular schedules.
I soon realized how much he likes embarrassing me in front of his family especially when there is a social function. He will just come up with different types of reasons to beat me or talk to me like I was a nonentity.
Moving on to recently, we started having constant issues as many as 3 times a week, we would argue and fight. He started coming up with different excuses until recently, he told me I am not even up to his standard and he regrets ever having anything to do with me.
This guy that I am talking about has failed to complete his ND. He started telling me why he easily gets tired when we have sex. He said I ooze a foul odor during sex. He said I smell.   This is someone whose poverty I have tolerated. I have eaten Garri as breakfast and slept on an empty stomach severally when he said that he could not afford to buy food for me but he could feed himself.
READ ALSO: Dear MIMsters: I'm Eight Months But I Feel Like Running Away From My Home
Yet, I prayed for him.
During an argument, he also revealed that he always had money but I just don't worth so much to him for him to spend on me.
Yet, I never told my mother anything until recently, when I had to open up to her that he has beaten me countless times. She came over and I told her I want to leave his house no matter what happens that day. My mother did not allow me, she told me to endure more.
Just over the night, this guy told me he was going to bath me with acid if I do not leave him alone.
I Don't know where to go, I cannot go back to my family they don't know the amount of humiliation I am facing. None of my friends is ready to accept me with my baby because of the stress involved. I am financially dependent on my little online business but I can't afford an apartment in Lagos yet.
READ ALSO: Dear MIMsters: How My Husband Has Made Me A Mentally Deranged Woman
What can I do to stop my daughter from growing up into this humiliation I pass through? She is over a year now.