Charly Boy Writes To Parents Of LGBTQ Children As He Reacts To His Daughter Who Called Him Out On Social Media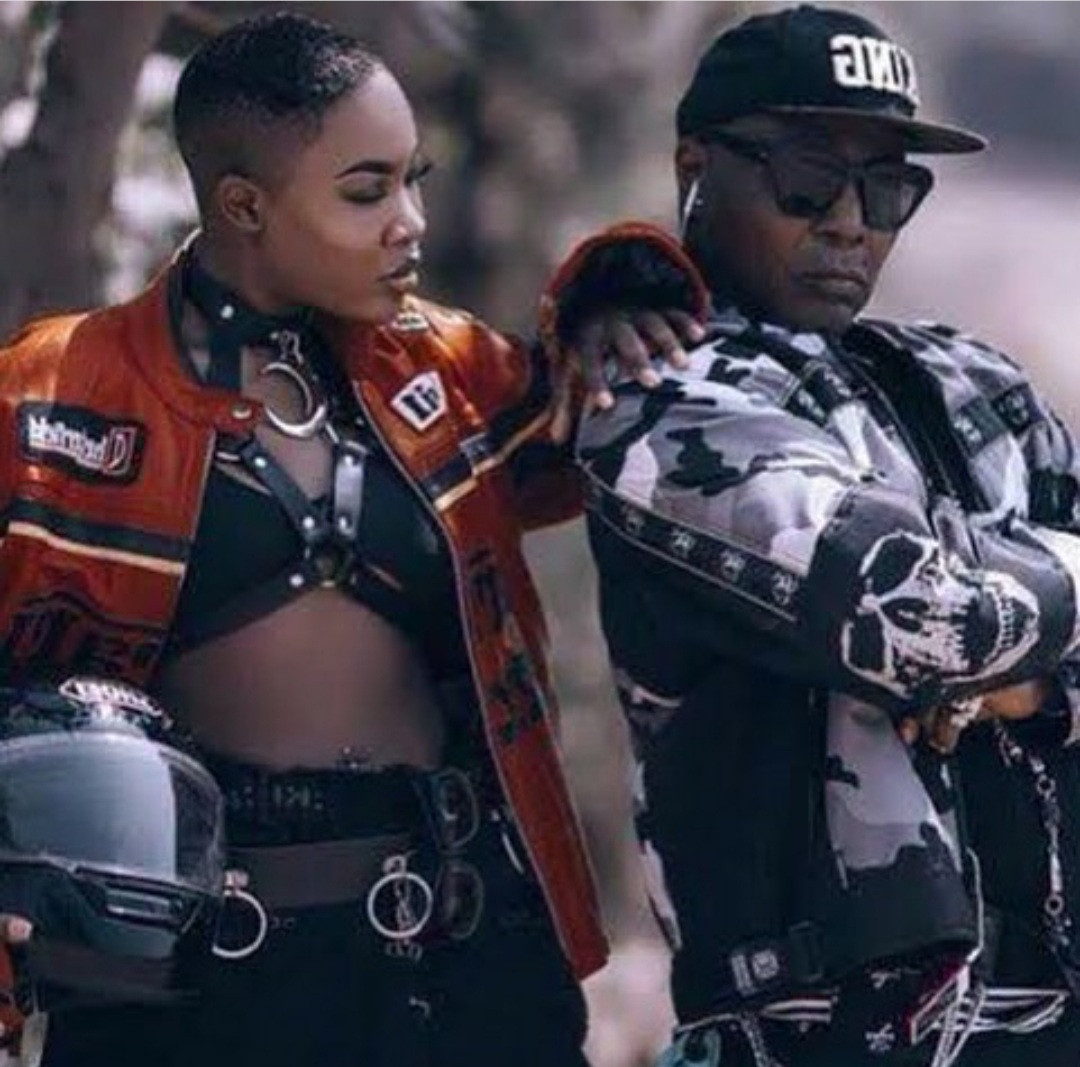 Veteran musician, dad, and grandad, Charles Oputa aka Charly Boy writes to parents of LGBTQ children while reacting to his last daughter, Princess Dewy Oputa, who called him out on social media.
Recall that two days ago, Charly Boy opened up about his mixed feelings coming to terms with a 'bombshell' Dewy dropped on him four years ago when she announced to him over the phone that she is a lesbian.
Caught between his parental duties to love his child unconditionally, and his difficulty accepting something that's weird as being gay in this part of the world; Charly Boy says he had a choice to make, and although it's been difficult, he admits he's now accepted Dewy for who she is and proud to have a lesbian daughter.
Reacting to the Facebook post, Dewy accused her father of gaslighting and using her for clout. She claimed he says one thing online just to be "father of the year" but offline he doesn't care if she's alive or not.
She further claimed her father doesn't pick her calls, adding that she was near homeless and penniless in 2017 after she "got kicked out of the house" because she came out as gay.
She went on to share a screenshot of a message where her father referred to her and another child as "useless children" and said that his life would be better without them because they are not the type of children he wants.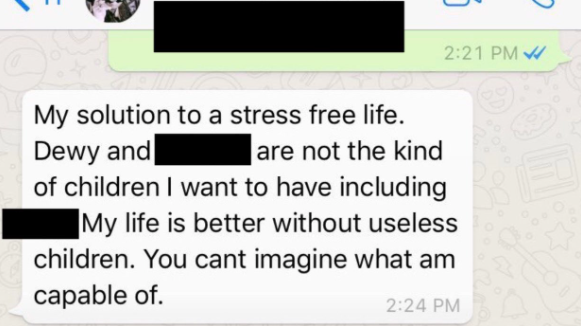 Her tweets led to Twitter users calling her father out. Some shared old photos her father took in the nude and asked how he can kick his daughter out for being gay.
However, some defended the singer and said it must be hard for any parent in this part of the world to accept their gay child initially.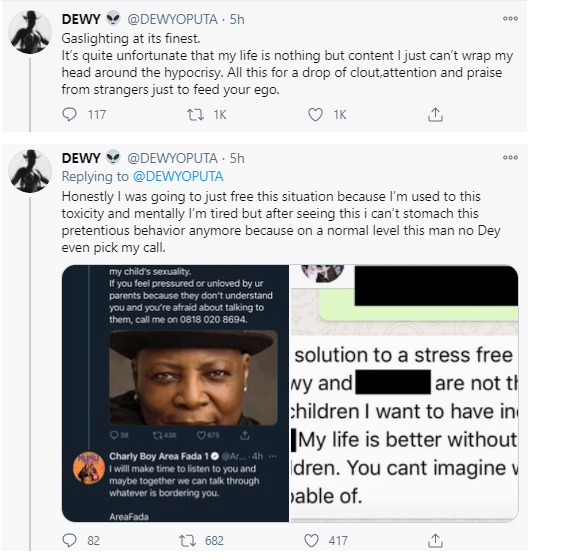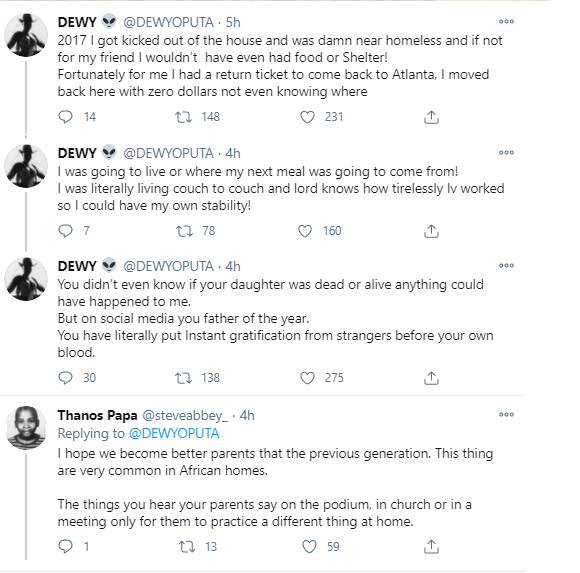 Responding to Dewy's numerous post, the Area Fada pointed out that being a parent is hard, adding that "Any Fool can have a child and call themselves a Parent. A real Parent is someone who puts that child above their own selfish needs."
SEE ALSO: Charly Boy Opens Up About His Struggles Coming To Terms With His Last Child, Dewy Oputa, Coming Out As Gay
In another post, he addressed his daughter's criticisms and said it has opened his eyes and exposed him to the huge growing community of LGBTQ people in Nigeria.
He went on to advise parents who have LGBTQ children to be more understanding. He wrote:
"Urgent Info for Parents.
Hummm, oga ooo.
I swear Parenting is not an easy something oooo.
Na me and my Baby, Dewy dey trend these days.
Shey una see as my Princess dey tackle me

My post a few days ago, about my daughters
right to her sexuality, opened my eyes and exposed me to
the Huge growing community of LGTBQ's in Nigeria.
Ol boy, e shock me. I can't lie.
READ ALSO: What Veteran Singer & Grandpa, Charly Boy Hopes To Teach Younger Couples By Making A Fourth Proposal To His Wife Of 45 Years
My People, as I wake yesterday I setup a hotline for young people who have challenges communicating with their parent/parents, who needed a listening ear. I was on the phone, from 9am till 11.45pm,
recorded over a thousand calls before I lost count.

I had to shut down, my ears don full. I heard stories dat made me teary eyed, the emotional trauma the LGTBQs community is going through amongst the numerous wahala we face in dis country.

Parents must understand that sometimes their child will probably not live the life they dreamed for them and this has nothing to do with being good parents or bad parents. Our influence and nurture for our kids it's not more than 25%, 75% of their lives is under attack by external influences, social media, peer pressure, what they pickup in school, etc etc.

We should sometimes allow our children to unfold but not without guidance and laying good values, morals, believe in self and always encouraging them to be their authentic self, as they grow.

Our children have their own hang ups you must know., weather you feel they are childish, immature or fall short of your picture of them. They've struggles too and suffer from internal turmoil—don't make them feel any worse. Imagine their internal struggle when these confusing feelings arise.

Our society is filled with hypocrisy, lesbianism/homosexuality started way before social media, predominantly in the north. Now, it in our churches, Nollywood, House of assembly, even in Aso Rock, it's everywhere my People, and we must educate ourselves to have a better understanding of this phenomenon. "
SEE ALSO: Why Daughter of Legendary Actor, Jackie Chan, Says She Is Homeless