Dear MIMsters: Why You Should Not Rush Into Marriage | My Story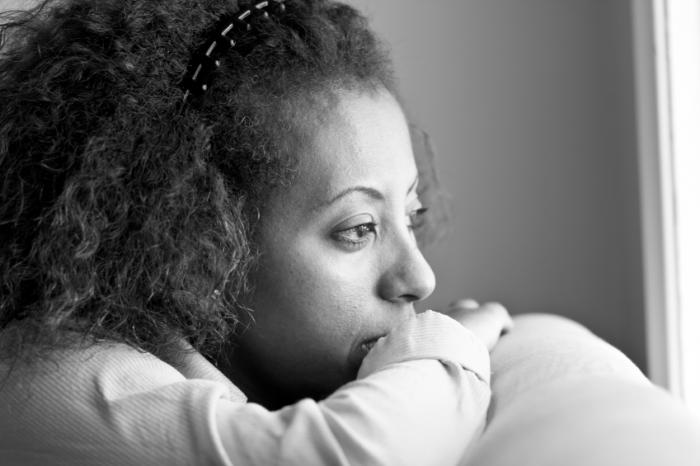 I am writing my story today to encourage the young ones out there not to rush into marriage with any man who has not formally tied their union as it is a bond between your family and your husband.
I never knew that I could bring myself to write this but I know that my story will teach someone out there who is about to make a wrong decision to look before you leap.
My story is a very long one but I will try and make it as short as possible.
READ ALSO: Dear MIMsters: Would I Be Making A Big Mistake To Break Up With Him?
I met my husband in 1986 when I was running a small business. I had just finished with my WEAC and he was done with his OND at the polytechnic and was on an internship before he went back for his HND. I had also gained admission to the college of education. I was self sponsoring with proceeds from the little business I was running since there was no one responsible for my well-being.
I had lost my mother at a very tender age and with no fatherly love and attention, every decision I made was based on the little knowledge and experience I had gathered outside the home.
My so-called boyfriend impregnated me while he was still in school. I had to endure the suffering of schooling, running a business, and coping with pregnancy all at once. Then a riot broke out in my school and the school was shut down for more than 6 months during which I gave birth to my son in 1989, a month to my 22nd birthday.
When school re-opened, I couldn't go back to school as there was no one to take care of my son. So, I had to forfeit my education to be with my son. I later went back to doing my little business which is what I used to take care of my baby daddy, my son, and myself. We were living with his dad in a single room apartment.
READ ALSO: Dear MIMsters: My Friend Betrayed Me And Now She Wants Me To Do This
The man is so wicked that he really dealt with me the little time I lived with him.
My baby daddy is a Muslim while I was born into a Christian home but not a practicing Christian. My family never cared who you brought home or you are going out with. My dad married many wives and with what I experienced from my family, I vowed never to marry a polygamist and I made it known to this man who alluded that he hates polygamy with a passion. This is how I fell in love with the wrong guy.
The moment he got a job, the trouble started.
I was the one giving him transport fare to go for interviews and we were sleeping on an ordinary mattress placed on the floor. I endured everything thinking this man cared about me. When we got our own one room apartment, I became pregnant with my 2nd baby and just 3 month after delivery, he began to show me his true colour.
He started a relationship with another woman and started planning a wedding. When I started raising issue of him paying my dowry and to have a court wedding, he refused. I got beaten up by one of his girlfriends.
READ ALSO: Dear MIMster: Am I Just Being Too Insecure Or Paranoid?
He would abandoned the children and I at home and travel with women. I dared not say a word or he would abuse me emotionally.
April 2005, he finally got married to another woman, officially.
Meanwhile today, I have for 4 children, 3 of whom are graduates. The last born is just out of secondary School. She came after 10 years after my first three. Their father even had to do a court affidavit to convince the woman he married that we are no more together, even though he never married me.
It is my hope that someone learns from my story. If you are a Christian and you want to marry a man who is not of your faith and you have one or two people warning you about it, go back to God in prayer. Don't just say I love him. He may not love you as much as you love him.
Secondly, let the man do the needful before you start living with him. Don't go and warm his bed and get pregnant because he may only see you as a baggage, not a wife material and may begin to treat you like trash.
READ ALSO: Dear MIMsters: How My Family Members Have Become A Bone In My Throat
Thirdly, don't abandon your future for any man. Work on yourself. If I had known, I wouldn't have sacrificed my schooling for him. I would have handled the issue better by taking care of my child and finishing my degree.