Mum-of-2, Tolu Demuren (Toolz) Recounts Fearing The Worst While Pregnant With Her First Son Who Just Turned 2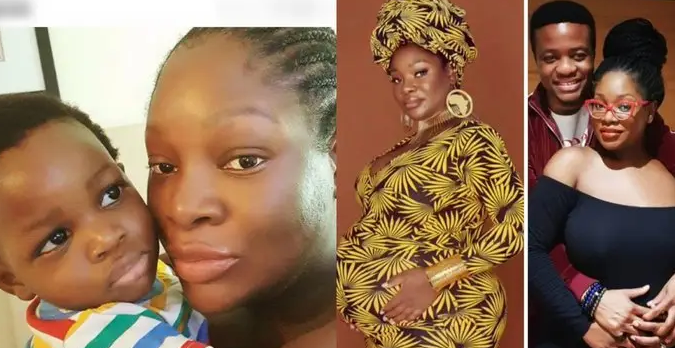 Nigerian on-air personality, Tolulope Oniru-Demuren popularly known as Toolz took to Instagram to recount why  she feared for the worst outcome while pregnant with her first son who just turned 2.
According to the mother-of-two, while she was pregnant with 'Chairman' as she addressed him, she was scared that something would go wrong again just like it did when her first pregnancy that ended devastatingly with a stillbirth.
READ ALSO: OAP Toolz Shares Candid Details About Experiencing A Still Birth With Her First Pregnancy
In one episode of the Life Lessons talkshow with Betty Irabor in June of this year, 38-year-old Toolz told the publisher during their chat that she struggled with disbelief and agony while recovering from the loss of her infant.
She said durng the chat:
The doctors kept conducting more scans and tried what they could but a final scan showed the baby was no longer moving and she was told she'll have to push the baby out.
At the final scan, she said she had some sort of "spiritual awakening".
She shared:
"I heard a voice saying 'this isn't going to work out but you're going to be OK'."
She continued:
"That was horrible, the day that I did the scan and there was just like nothing. When we did the last scan, there was nothing, like, no movement, nothing."

"Oh my gosh, it was horrible, it was absolutely horrible,"
Read more on that interview here.
Rejoicing over the safe birth and growth of her first child after her first horrific experience, Toolz wrote:
My rainbow baby is 2!!
I remember being pregnant with Chairman, and being so scared that something would go wrong again.

At one point I was so anxious that I was having scans every week.

Ever thankful for His grace, my baby was absolutely fine!!

And now just like that, the little man that stole my heart is 2!

I'm super emotional, but so grateful and HAPPY!!

My you live up to your name my darling Prince.
See a screenshot below: