After Two Failed Marriages Due To His Infertility, First-Time-Father, Bubacarr Sankanu Shares His Inspiring Story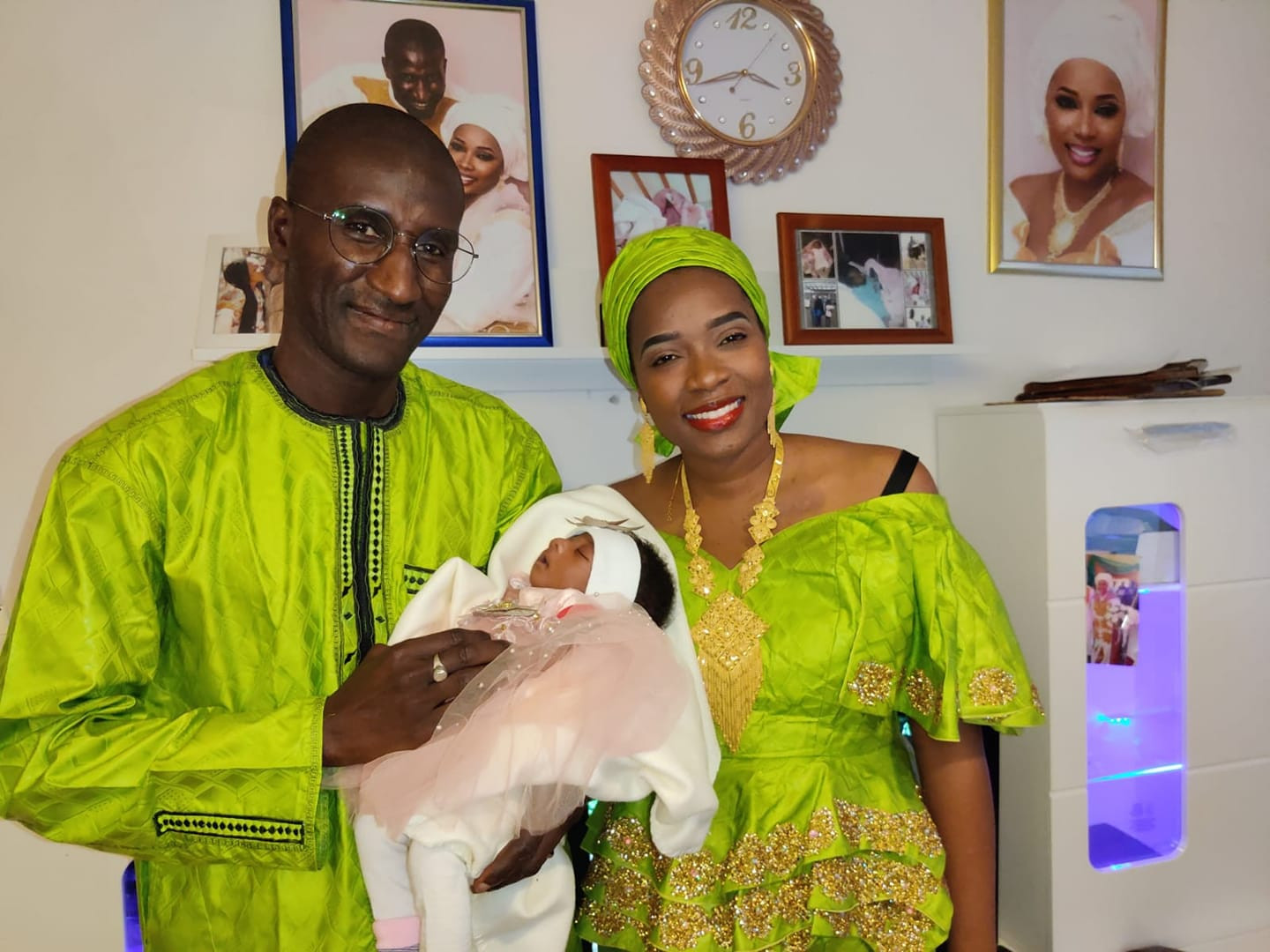 A filmmaker from the Gambia, who has a low sperm count has welcomed his first biological child with his third wife after two failed marriages.
Prince Bubacarr Aminata Sankanu, a University of Stirling UK graduate took to Facebook on Saturday, December 19, to share his inspiring story and encourage men in similar situations not to lose hope.
According to him, his fertility issue was the side effect of the intensive medication he took following the Tuberculosis ailment he suffered in the early 2000s.
READ ALSO: Vera & Kenneth Amoateng: 8 Years Of Being Childless Ends In A Jumbo Harvest Of Babies For Ghanaian Couple
Read his post below:
GOD'S TIME IS THE BEST, ALAS, I AM A BIOLOGICAL FATHER, DEFEATING MALE FERTILITY ISSUES.

Being childless in our African society can be brutally traumatizing. My first and second marriages failed due to delayed child-bearing.

In the proverbial "third time lucky" context, my current legitimate wife, Fatimah Sankanu Gerew and I are blessed with our first beautiful common biological daughter on Friday, 04th December 2020.

Our child was born at the prestigious Vincenz Palloti Hospital (VPH) in Bergisch Gladbach-Bensberg, Germany. VPH is a UNICEF and WHO certified baby-friendly hospital.

Our daughter's official names are: PRINCESS BALAQESHA BUBACARR SANKANU. Balaqesha is the local Sarahulleh (Soninke) variation of the QUEEN OF SHEBA or Bilkis in Arabic.

The big traditional naming ceremony will take place in Sotuma Sere, Jimara District, URR, The Gambia, sometime in 2021.

To all the men who share my fate in delayed reproduction, DO NOT LOSE HOPE. Society will stigmatize and ridicule one as impotent and so on.

Remain faithful and maintain a positive state of mind. Find out the cause of the reproduction delays and seek help.

My fertility issue of low sperm count was the side effect of intensive medication following Tuberculosis ailment in the early 2000s. Thanks to continuous detoxification of my body coupled with a healthier living standard, I overcame the problem.

Our society has a primitive way of seeing low sperm count as impotence even if erectional function remains perfect.

I have done my part in breaking the taboo on male fertility in our society as a way of inspiring others not to lose self-confidence.

Warmest regards,

Prince Bubacarr Aminata Sanka