Sexual Compatibility & Arranged Marriages: Here's The Insight Author & Dad, Reno Omokri Wants Singles To See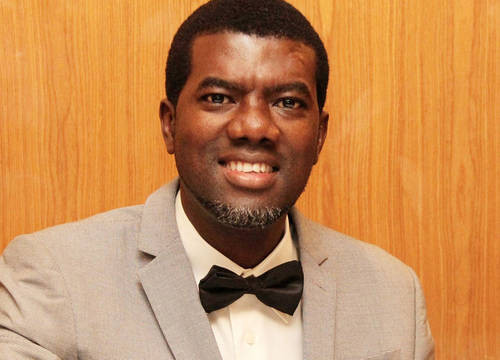 Another day, another nugget. Controversial author Reno Omokri has yet again dished a fresh take to singles and the dad-of-two is addressing the subject of sexual compatibility as a yardstick for making the permanent decision to marry or not marry a person.
The former presidential aide who is very well known for his unapologetic views in a Twitter post warned that engaging in premarital sex to gauge sexual compatibility is evil and has no spiritual or scientific backing.
READ ALSO: OAP Toke Makinwa Does Not Spare Reno Omokri As She Addresses His Opinion Of Divorced Women In Twitter Post
According to Reno, the most lasting types of marriages are the arranged marriages where a couple are near strangers to one another, and if such marriages have less incidence of divorce, sexual experimentation before marriage is a flawed approach to choosing a life partner.
His tweet read;
"Those who have premarital sex in order to gauge sexual compatibility are spiritually and scientifically wrong. It is evil. Arranged marriages have the least divorce. Research it. I am not saying have an arranged marriage. Just avoid premarital sex!"