These Are What Tight Braids, Relaxers Do To Your Hair According To A Consultant Dermatologist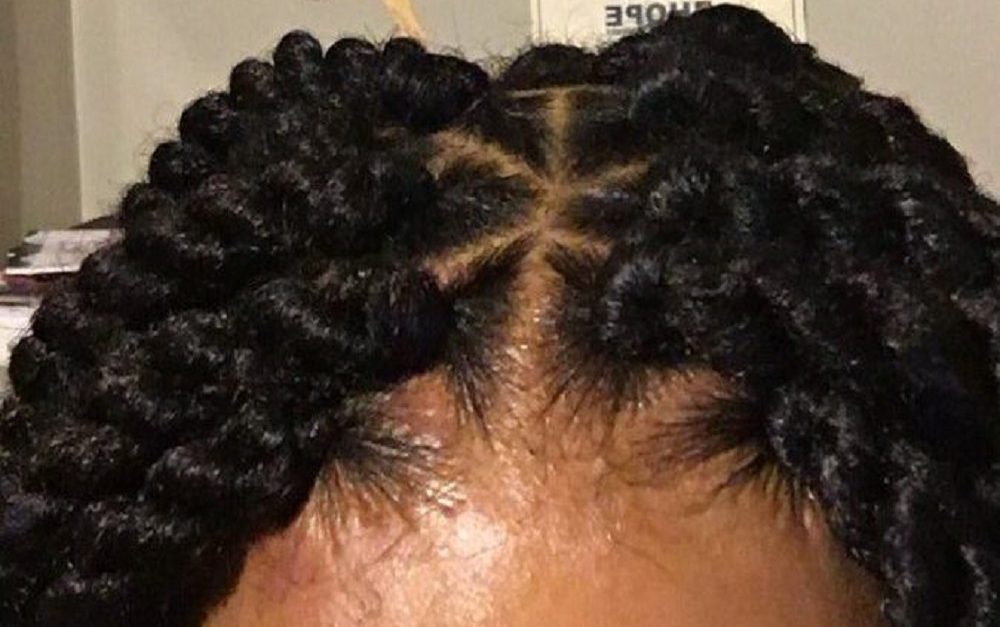 It's a woman's nightmare to see her hair fall off or become bald. Even though it is natural to lose some hair follicles now and then, women don't want to see it at all because a woman's hair is her glory.
Consultant Dermatologist at the Lagos State University Teaching Hospital, Ikeja, Dr. Folakemi Cole-Adeife, has shared some reasons why a woman may experience hair loss or become bald in the longrun.
According to the expert, tight braiding and use of chemical relaxers lead to damage of hair follicle, resulting in traction alopecia.
According to the physician, the hair is considered a significant part of a person's physical appearance and losing it can be quite traumatic psychologically.
Dr. Cole-Adeife disclosed this during an interview with PUNCH HealthWise, adding that most forms of hair loss affect the mental health of individuals living with it.
"Traction alopecia is a common type of alopecia in our environment. This is caused by damage to the hair follicle from continuous pulling over a long period of time.

"It is very common in African females due to frequent and tight plaiting or braiding of the hair coupled with the use of chemical hair relaxers.

"It usually affects the hair margins, resulting in a scanty or absent hair at the edges and can also cause a receding hairline.

"Some forms of alopecia are reversible because the hair follicle, though damaged, is still alive and can recover; while others are permanent or irreversible because the hair follicle is totally destroyed,"
the physician said.
SEE ALSO: Dermatologist & Hairstylist Share 8 Reasons Why You May Be Experiencing Hair Loss
A study in the British Journal of Dermatology found traction alopecia in 31.7 percent of African women with relaxed or permed hair.
"Most forms of alopecia affect the mental health of individuals living with it, particularly the more permanent types of alopecia, or those resistant to treatment.

"The hair is considered a significant part of one's physical appearance and losing it can be quite traumatic psychologically.

"Alopecia often has a very negative impact on a person's self-esteem and quality of life,"
she said.
Speaking on available treatment, the physician said,
"Medication can be given in either topical, oral or injectable forms to arrest or reverse hair loss. Some forms of alopecia can be treated surgically, via hair transplant.

"For many cases of irreversible alopecia, wigs or hairpieces can be used to cover the hair loss effectively.

"Alopecia on its own does not affect a person's physical health unless it is associated with an underlying medical condition that also affects other parts of the body, such as when it occurs with systemic lupus erythematosus."
ALSO SEE: Expository! Overcoming Stigmatisation, Bullying & Depression: Scorned Nigerian Women & Mums Battling Alopecia Tell Their Motivational Journey To Self-love & Acceptance
"It is important for a person with alopecia to seek the intervention of a specialist as early as possible, as there is a better chance of effective treatment in the early stages of the condition,"
The dermatologist noted.