Single Dad-Of-4, Ubi Franklin On How Fatherhood Helps Him Fight Against Depression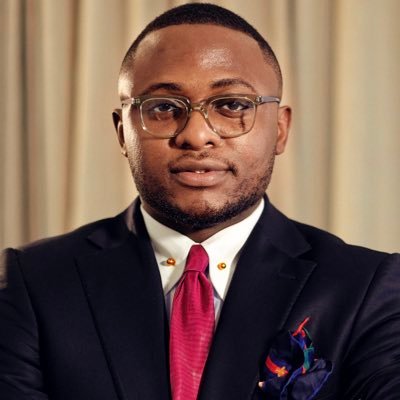 Nigerian music artist manager and founder of record label Made Men Music Group, Ubi Franklin, has once more opened up about his depression and how he is fighting against it.
In a recent interview, the 35-year-old businessman and single father of-four shared with PUNCH, how thoughts of his children constantly save him from falling into depression. According to the social media personality, his children are his responsibilities and the thoughts of this motivates him to keep going and stay alive to take care of them.
On marriage, Ubi who was formerly married to popular actress, Lilian Esoro, says he has not given up on marriage and his kids are his major source of inspiration.
In his words:
"My saving grace in life is the fact that I had kids at an early age. Every time I feel depressed, I tell myself that if I am gone, my kids may suffer because they are my responsibilities. God gave them to me so that I can cater for them.

If I take my life, they may not have the kind of life that I wish they should have. These thoughts keep me alive and motivate me to keep going. Life happens and one needs to understand that you cannot have everything.
READ ALSO: After Fathering Four Children With Four Women, Ubi Franklin Appeals To Younger Men To Not Make The Same Mistake
There are people with perfect homes who do not have the kind of life I have. I only ask God that His will should be done in my life. It is not anyone's intention or wishes to get married and break up. If you kill yourself because of someone, the person will still move on with their life. Life will always teach us lessons, so we have to keep our heads up and keep pressing forward.

As for marriage, I am really not thinking about that now. The most important thing for me now is making money. I have been there before, and I'll say it is a great institution. But I want to make more money. When there is money, there would be more options and you won't be under pressure to get married.

However, I have not given up on marriage but I have to do all I need to do. I am still young at 35 and I believe at this age, I have done a lot of what some of my peers have not done, especially with my career. But really, it is not how far, because I am not under pressure to prove anything to anyone.

I got married at 29 years old and it did not work. But, that does not mean that if I get married again, it won't work too. I already have kids, so all I have to do is learn how to do things differently with the experiences I have gathered. Doing things with experience is better than when you are a novice. Marriage is a book you write yourself, and it's an institution that you learn every day."
READ ALSO: Ubi Franklin Explains How The Death Of A Father Impacts A Child In Emotional Tribute To His Late Dad
Speaking about his relationship with his children's mothers and his love for blogging, Franklin said,
"Firstly, I am not God. I am dealing with four adults and four children I understand that they cannot always agree with me. Secondly, I know that if I try to fight with all my children's mothers, I would only give myself a headache.

So, in my situation, I know that I cannot always win. I owe myself the responsibility to take care of my kids as best as possible. I am not going to say I am 100 per cent there yet. And like in all relationships, there will be ups and downs."