Iroko Boss And Dad-Of-3, Jason Njoku Stirs Controversy By Saying, "N4.6M School Fees Is Cheap"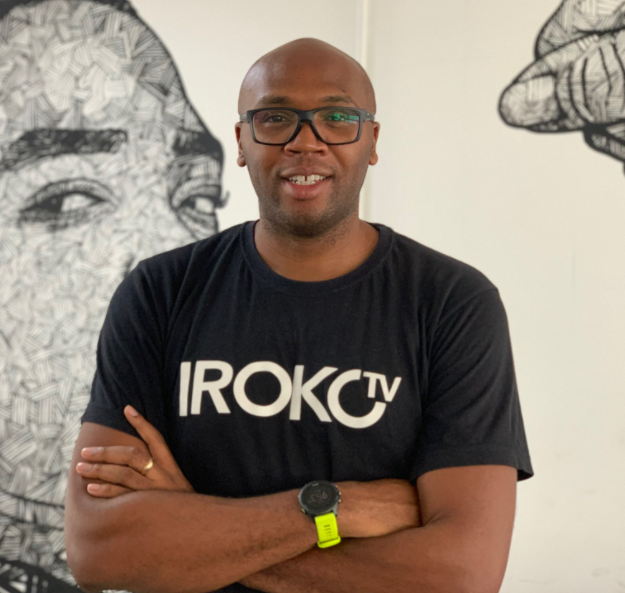 The CEO of Iroko TV, Jason Njoku has stirred controversy on social media after bragging about his children school fees.
This is coming after a concerned parent shared a photo of the provisional bill for a school in Epe, Lagos State, with school fees of 4,643, 901 Naira, asking other parent if such huge amount for school fees is actually worth it.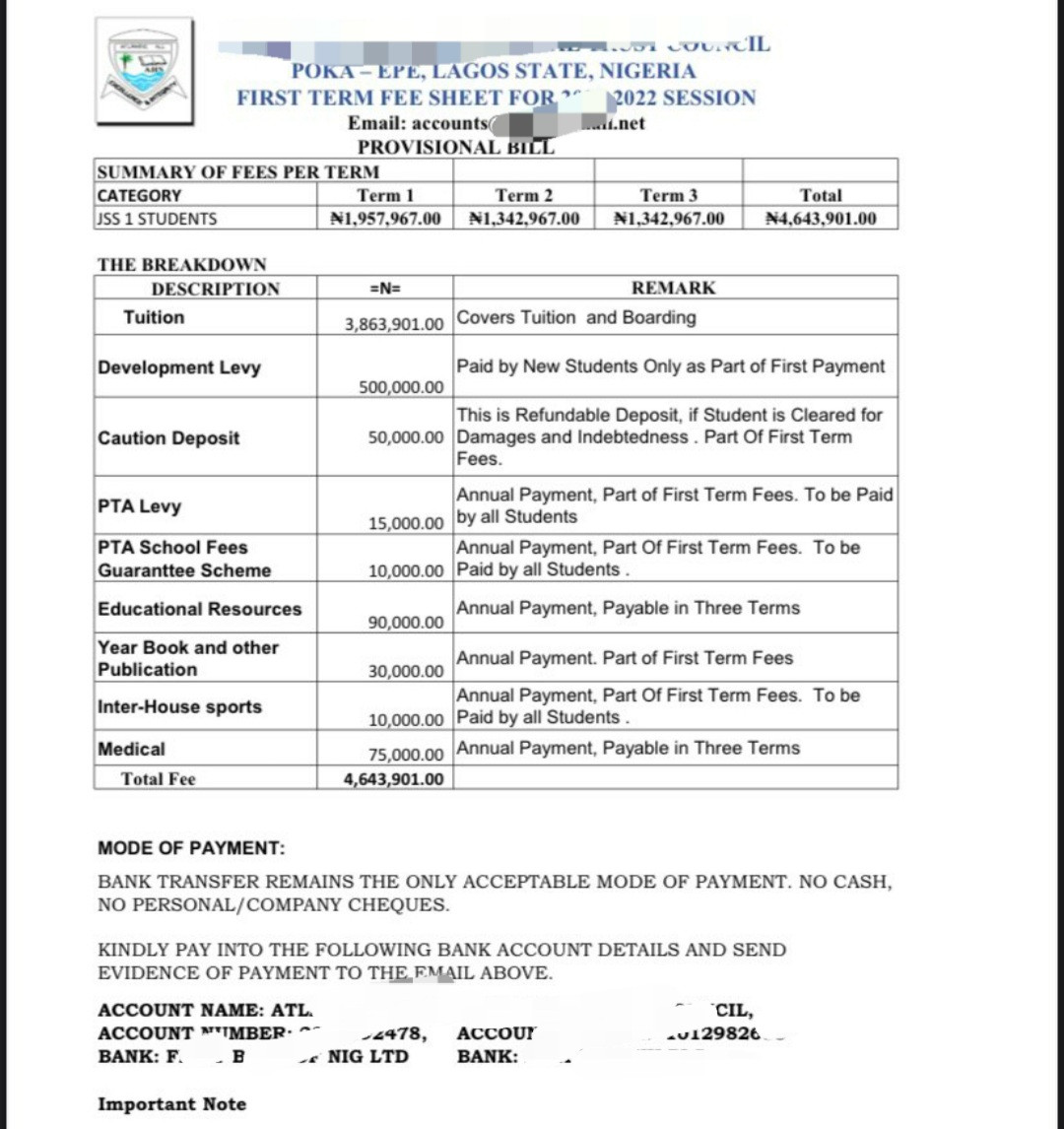 "Is this fee actually worth it," the Twitter user asked.
Reacting to the tweet, the 39-year-old and father-of-three who recently recovered from coronavirus, revealed education in Africa is cheap and a school fees of 4-5m is not a big problem.
In his own words, he wrote;
"Most Nigerians don't realise but most things in Nigeria are actually super cheap by African (forget global standards). For Tier 1 education in Africa(forget about globally)this for boarding school is cheap. I pay more for my 3-year olds Montessori school.

My wife and I didn't have any of the privileges we enjoy today. They know who their market is and N4-5m isn't a big problem for anyone sending their kids here. There a dozen schools at this level like this in Lagos Easy."
Responding, talent manager, Kara, knocks the dad-of-3 for saying N4.6million as school fees isn't a big deal, calling it silly. She writes:
"This is a move to create a clique of elitists based on materialism. Can you also buy actual excellence because the value of an education doesn't only lie on a wealthy network but also talents, skill and the ability to think and create out loud productively.

A combination of these factions is more beneficial than breeding a bunch of spoiled lazy brats in fancy environments. Sometimes the streets have something to teach.

An example of this is you as you are @jasonnjoku because you learnt the hard painstaking way to be what you became. Instead of using that knowledge and tool… you buy into a notion that putting your children on a cushy path will make them better than you? Silly."
READ ALSO: "Paying Exorbitant School Fees Is Now A Bragging Right Amongst Nigerian Parents" -OUCH Boss, Uche Nnaji Pens This Thought-Provoking Piece To Parents
She added:
"There just needs to be a balance. It was the role of the government to create this balance in our society but alas their incompetence reigns supreme. ..so the biggest purses reign over all else."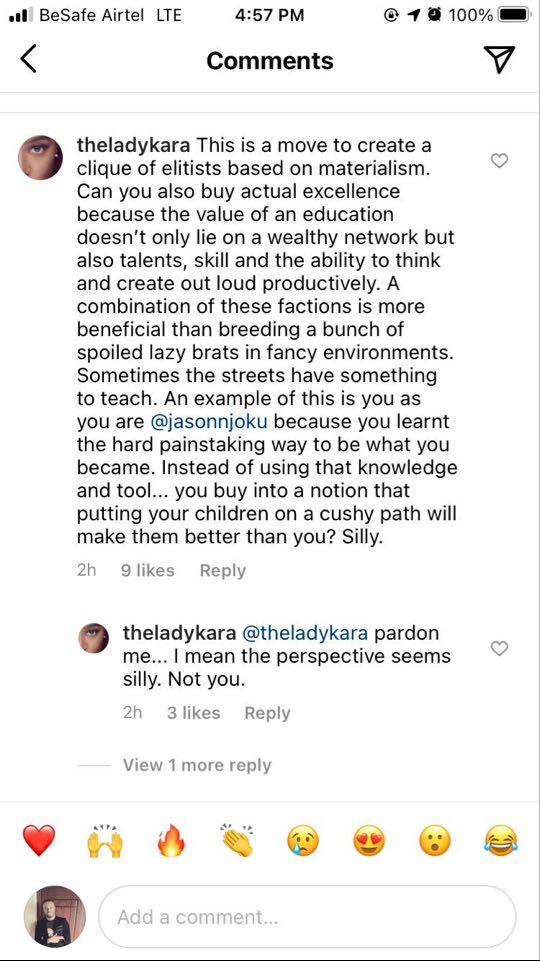 Jason's wife, Maryremmynjoku replied Kara writing:
"People Invest in Real Estates, shopping, many luxury cars, gambling, popping champagne.
Some parents invests in their Children.


Dear talent manager. You don't know what it feels like to be able to provide everything you never had for your kids. You don't know. And if you continue like this, you might NEVER know."
See post below;