"The Millenials Are Not Going To Endure The Nonsense The Last Generation Endured" – Daddy Freeze Writes On On In Candid Instagram Post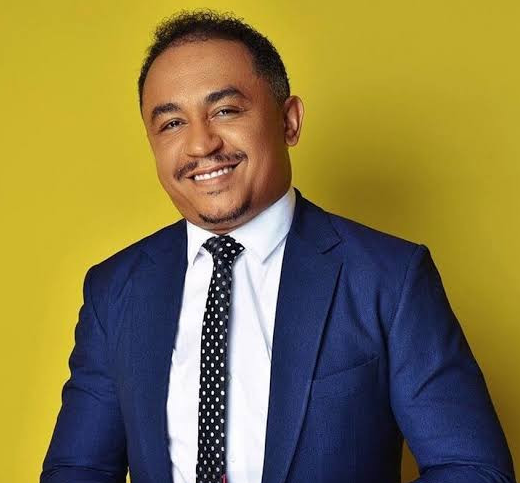 Media Personality, Ifedayo Ayorinde aka Daddy Freeze took to Instagram to point out that the marriage methods that worked for couples in generations past will not work for the new generation as many women are no longer willing to "stay in dead, torturous marriages."
According to the outspoken Cool FM OAP, in the past, women were treated poorly and suffered in their marriages.
The celebrity dad added that in the previous generations, most men "enjoyed" their marriages while the women "endured" it "for the sake of the children or public perception and validation".
He went further to say that now, if you don't treat your spouse well, they will leave you and he advised his followers to "know this and know peace".
Read his post below.
"Men in previous generations ENJOYED their marriages while many women ENDURED them. The millennials are not going to endure the nonsense the last generation endured. If you don't treat a man or woman well, they will leave you. Know this and know peace."
READ ALSO: "That time when we had to take anything just to be called mothers is over" -Tonto Dikeh Writes In Thoughtful Mother's Day Post 
He continued:
"Many women stayed in dead, torturous marriages to men who would abuse them physically, emotionally and sexually, while cheating on them repeatedly, for the sake of the children or public perception and validation.
–
Try this today and your partner would leave you quicker that you knew what hit you. Not because your partner doesn't respect the sanctity of marriage, but because your partner won't take your shit, SIMPLE!
–
If you are searching for someone to take your shit then marriage is not for you. Fix yourself or get the boot, it's actually quite simple and straightforward. ?."
~FRZ
#DaddyFreeze
#FreeTheSheeple."
SEE ALSO: Daddy Freeze's Take On What To Do When You Find Yourself In A Bad Marriage