'It's More Important To Be Respected Than Liked' – Burna Boy's Mom, Bose Ogulu Doles Out Some Wise Counsel To Women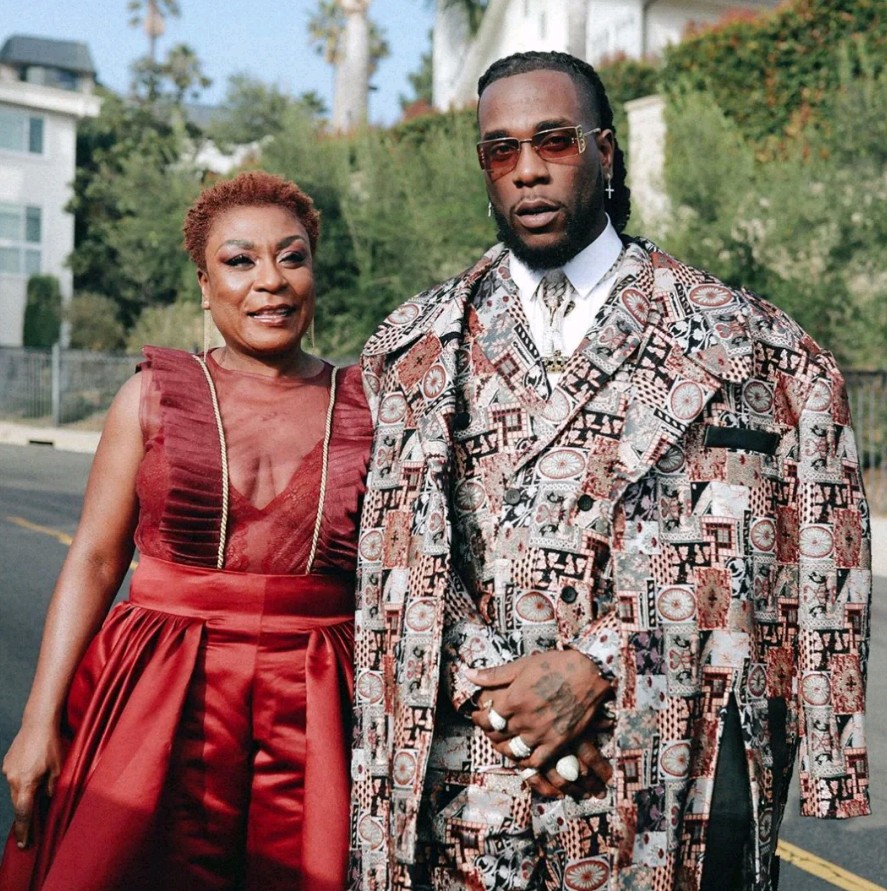 Bose Ogulu is a beautiful and Intelligent woman and hey, her son, Burna boy recently won the Grammys! ..
The proud mom and manager recently had a chat with media personality, Latasha Ngwube, where she doled out some very wise counsel to women in Nigeria.
Interviewer: What do you think is one of the trickiest thing about being a Nigerian woman, trickiest or hardest, and how do you navigate it as a young woman as myself and the generations after?
What are somethings you think we could learn that would serve us as we move forward in our lives?
Responding to the questions, Ms Ogulu who is her son's manager, stressed that it is more important for women to be respected than to be loved. The momager also asked women to ensure they carry themselves the way they want to be treated.
READ ALSO: Minister Of Transportation, Rotimi Amaechi's Powerful Speech To Nigerian Women Is So Refreshing!!
In her words:
"Carry yourself the way you want to be treated in life, if you make yourself an object, you will be treated like one.

Let people know that there is a brain in-between your ears and when they do, they may be uncomfortable around you but they will respect you.

I made up my mind a long time ago that it is more important to be respected than be liked. This is what I have worked with, just be competent at what you decide to do or learn competence in something before you decide to do it.

Shut up when you don't know what people are talking about, have the loudest voice when you do know."
Watch a clip from the interview Here.