Celebrity Mom, Adunni Ade Talks Growing Up With Her Single Dad Father | WATCH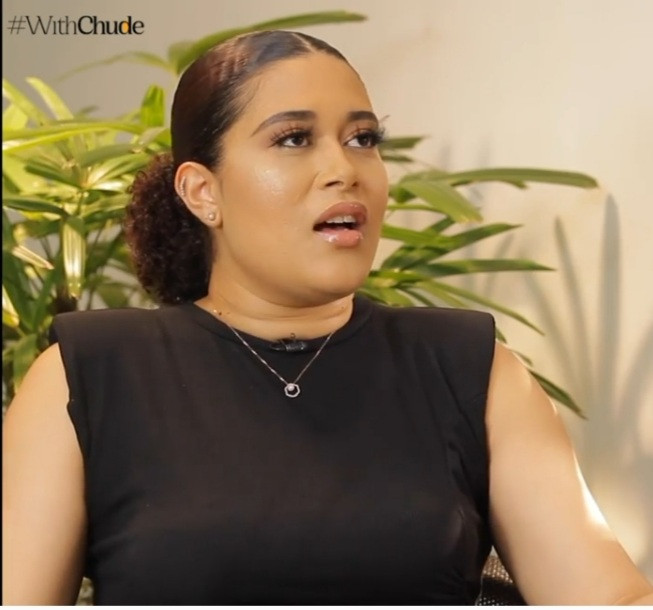 Nollywood sweetheart, Adunni Adewale, popularly known as Adunni Ade has said Nigerian men, who are single fathers, "can't really take care of their child " as she narrated her own personal experience.
During and interview with Chude Jidonwo, the single mother-of-two opened up about being raised by her father and step mom and being tossed 'here and there' between family members.
According to the stunning actress, her father is her "everything" but he had to make money so she was raised by different family members and it "was not the best". In her word:
"My dad is my everything. He was doing everything he could to create a name for himself, his business, his work, and I guess, you know…

"I hope I'm not being mean by saying Nigerian men, they can't really… single father, can't really just take care of their child, so they have to put the child here and put the child there."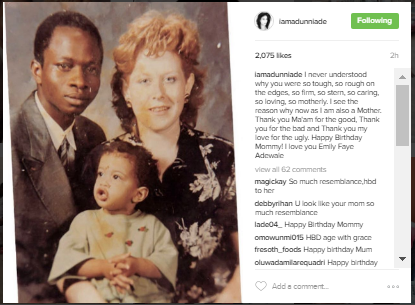 READ ALSO: Adunni Ade Spills on Being a Single Hardworking Mum, Fulfilling Her Dreams & More
The talented star, who has Nigerian father and an American mother, also opened up about her relationship with her mother, and also with the father of her children.
Watch her speak in the interview HERE.