Actor And Married Dad-Of-3, Junior Pope Drops A Warning Message For Parents After This Scary Encounter With Their Domestic Help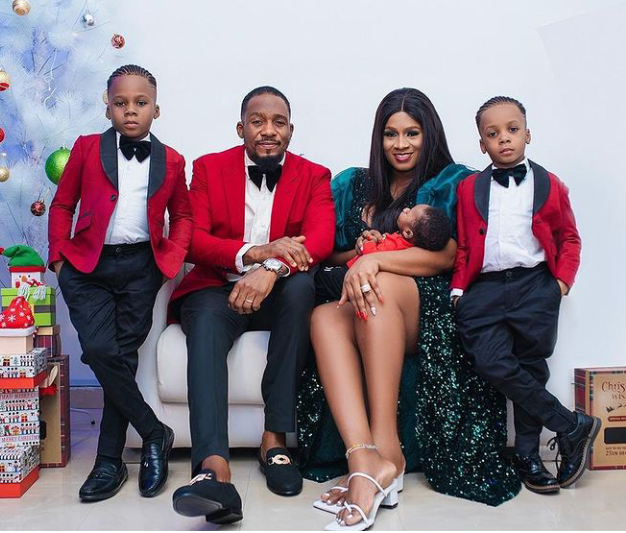 Nollywood star Pope Obumneme Odonwodo, popularly known as Junior Pope has warned parents to be careful of their domestic help as he reveals how his kids escaped being strangled to death by their domestic help.
According to the dad-of-three in a post he shared on his platform, his domestic help strangled their family dog to death while they were away from home.
Following the incident, his wife's instinct refused to allow them leave their children with the house help and who knows what she might have done to their kids if they were left with her.
He said he later discovered the help had been conspiring with the cleaner to steal bowls of soup and stew from their refrigerator.
The actor also revealed that his house help has been stealing from them and the height of her excesses was strangling their dog to death
He went on to say that his wife was very kind to the help yet she had the heart to "hurt the family." He warned others to be careful of who they employ.
READ ALSO: "I thought I was going to leave earth without an offspring…" Actor Junior Pope Reflects on his Past Lifestyle
The post reads: "My dog a Lhasa Aspo Was Strangled To Death By My Domestic Help In Our Absence……….."
The caption of the post reads:
"My Wife's Instincts Recently Did Not Allow My Wife Leave The Kids With Her…….. Who Knows , Maybe She Was Practicing…….. God Forbid……..

"What Actually Is Wrong With These Domestic Helps , No Matter How Nice You Are To Them ; Them Go Still Do You……..

"This Same Domestic Help Conspired With My Cleaner Who Stole Bowls Of Egusi Soup And Stew From My Refrigerator.

"Everyone With A Domestic Help BE CAREFUL, Open Your Eyes ; Mind How You Leave Your Kids With Them ……Them No Get Joy."
READ ALSO: The Good, the Bad & Everything You Need to Know About Housemaids