Tonto Dikeh Calls On All Mothers To Join In The Fight Against Actor, Baba Ijesha Accused Of Defiling A Minor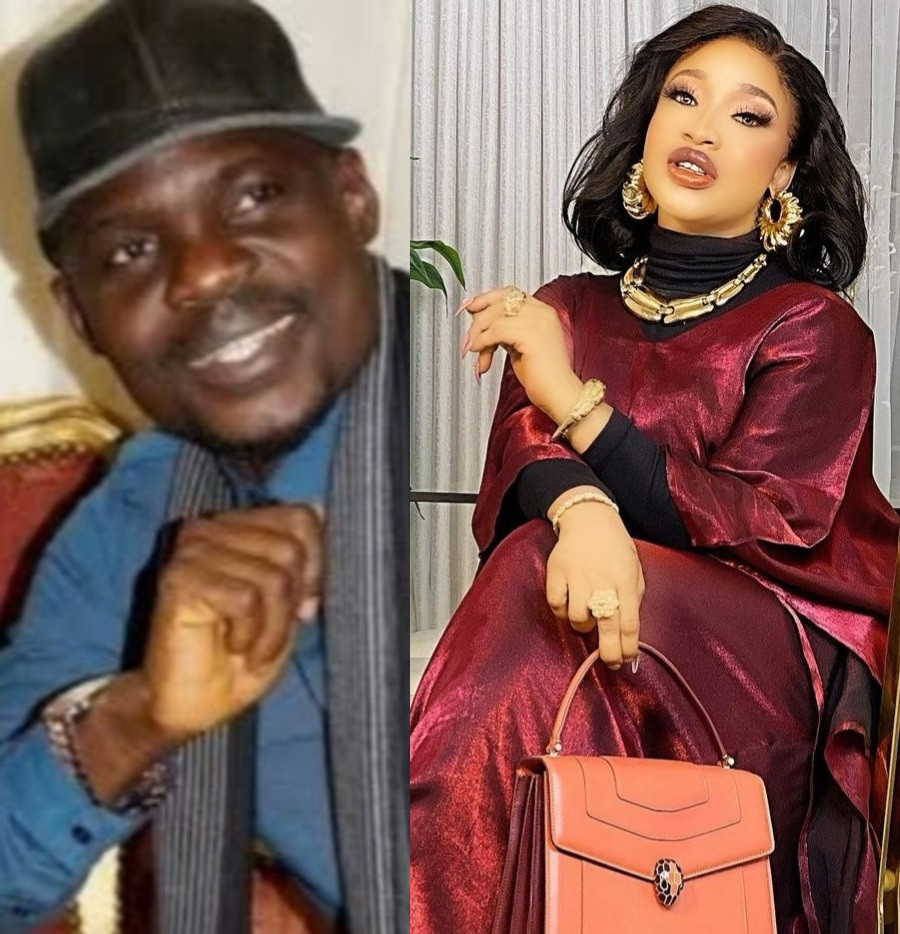 Popular Nollywood actress and mother, Tonto Dikeh has vowed to personally get involved in the rape allegations against Yoruba actor, Baba Ijesha.
The actor whose real name is Olanrewaju James was arrested by the Lagos state police command for allegedly defiling a 14-year-old girl over the course of 7 years.
The police said in a statement that the suspect "confessed to the crime" and was also "captured by a CCTV camera in the house of the complainant".
Reacting, Tonto Dikeh shared photos of Baba Ijesha on her Instagram page and vowed to make sure that justice is served.
The philanthropist called on mothers to rise and fight for justice for the innocent girl whom he started abusing sexually since she was 7 years old.
She added: "He raped us all when he raped her. Mothers come out, they have stabbed us."
READ ALSO: Nollywood Actor, Baba Ijesha In Serious Trouble For Allegedly Defiling A Minor Since She Was 7
Below is what she wrote;
"If the allegations are true.
I HOPE HE ROTS IN JAIL AND THEY DO SAME THING TO HIM WHEN HIS SOAP DROPS..
IF THIS IS TRUE I WILL PERSONALLY MAKE SURE HE NEVER SEES THE LIGHT OF DAY.
.
.
WE WILL TOGETHER AS WOMEN STAND UP AND USE YOUR VOICE TO MAKE AWARENESS OF WHAT THIS MAN HAS DONE.

ANYONE WITH INFORMATION ON THIS PLEASE CONTACT ME..
This EVIL MAN MUST NOT BE RELEASED NOT GRANTED BAIL..
They may twerk the law to his favour as a celebrity, WHAT WE SHLD ALL DO IS REPOST THIS AND TAG FOREGIN AND LOCAL AUTHORITIES….
.
.
HE RAPED US ALL WHEN HE RAPED HER…
MOTHERS COME OUT THEY HAVE STABBED US

THIS IS THE FACE OF A CELEBRITY RAPIST.
.
THIS IS THE FACE OF EVIL WHO PLEASURES HIMSELF WITH A 7YEAR OLD FOR 7YEARS.
.
HE IS A NOLLYWOOD/YOURBA ACTOR (I DONT KNOW HIM, NEVER HEARD OF HIM EITHER..)
.
HE MAY BE YOUR FAVOURITE STAR.
.
HAVE YOU HEARD WHAT HE DID TO THE LIFE OF A 7YEAR OLD GIRL??
.
HE RAPED A 7YEAR OLD GIRL FOR 7YEARS."
ALSO READ: Feisty Mum, Tonto Dike Reveals What Could Provoke Her To Send Her Son To Jail