Watch As Actor, Baba Ijesha Confesses And Begs For Forgiveness After Being Caught While Allegedly Attempting To Molest The 14-Year-Old Minor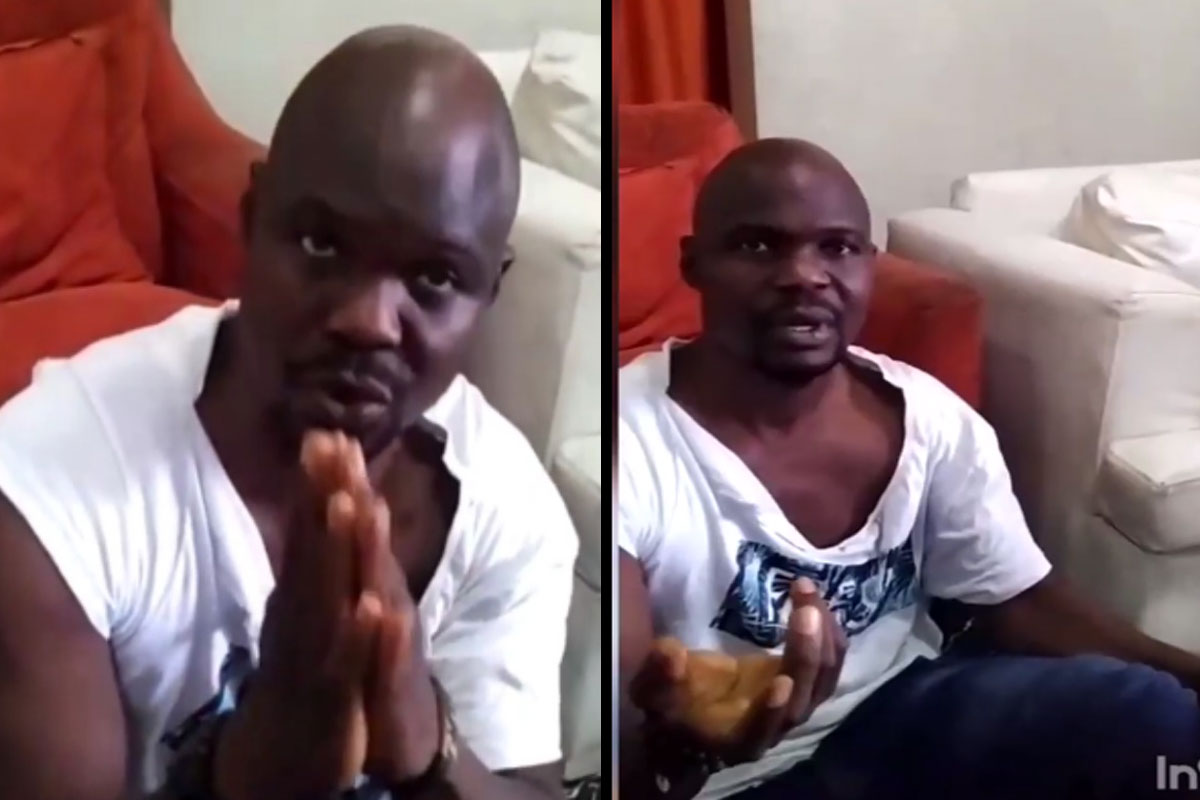 A video of Nollywood actor, Olarenwaju James, aka Baba Ijesha pleading with comedienne Princess after being caught molesting her 14-year-old foster daughter has surfaced online.
Recall that on Wednesday, April 28, Princess shared a video where she gave a detailed account of how the victim who resides with her, was allegedly molested by the actor seven years ago.
She mentioned that the victim recently opened up to her that it was the actor that molested her. To nab him in the act, Princess and some other persons decided to set up CCTV in her home and lured him to visit her. She alleged that it was during the visit that the actor attempted to molest the victim (Read Here).
Actress and mom, Iyabo Ojo who has been at the forefront of the online campaign demanding that the actor be prosecuted has now shared a video of him being interrogated by Princess after he was allegedly caught in the act. The video showed him pleading for forgiveness and also saying that he understands that he has a problem.
In the video, Baba Ijesha accepted that what he did is very wrong blaming the devil for that and pleading with comedienne Princess that he's sorry even though he didn't give any tangible reason to defend himself. He was quoted:
"Please forgive me. I don't know what is wrong with me. Please forgive me. I have spiritual problem."
READ ALSO: Celebrities Drag Actor/Dad-Of-1, Yomi Fabiyi Over His Comments Defending Alleged Child Molester, Actor Baba Ijesha
In the video, it was clear that Baba Ijesha molested the child when she was seven years old but wasn't caught and came back to molest her again when she clocked 14, and this time around he was caught trying to molest the child.
The video which was shared by Iyabo has sparked widespread outrage among Nigerians and they are insisting on the police putting him behind bars.
Watch below…