National Issue: Celebrity Mom, Bimbo Afolayan Shares Timely Security Tips On How To Avoid Being A Victim Of Kidnapping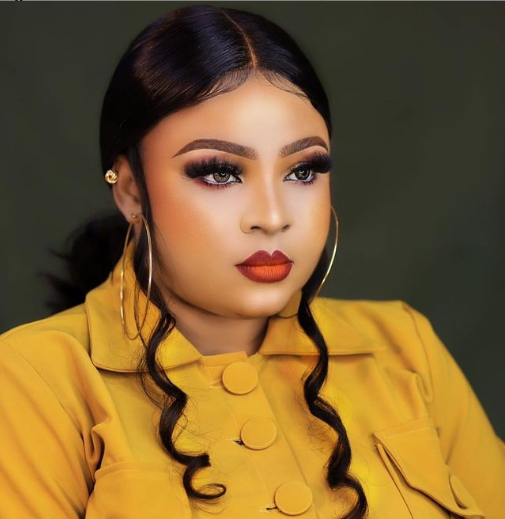 Kidnapping is a major problem in Nigeria in the early 21st century. Kidnapping by bandits and insurgents is among the biggest organised or gang crime in Nigeria and is a national security challenge.
Thousands of Nigerians, especially school children, university students have fallen victim of the crime and have had to pay millions of Naira in ransom for their freedom.
Just of recent, at least 23 students and staff of Greenfield University were kidnapped in Kasarami village, Chikun LGA, Kaduna State, Nigeria. The kidnapping took place on 20 April 2021, during an attack by suspected armed bandits.
This is Nigeria's fourth kidnapping from an academic institution in 2021, and the fifth since December 2020, coming five weeks and six days after the Afaka kidnapping, in which 39 students were abducted.
In light of this, popular Yoruba actress, Bimbo Ogunnowo -Afolayan took to social media to advise her fans on how not to fall prey to kidnappers and rapists.
In her submission, the proud mom-of-two laid down some key points and guidelines (she got from a platform) Nigerians should follow in order to not be on the radar of kidnappers who go about seeking whom they may devour.
SEE ALSO: Insecurity: Nigerian Teachers Threaten Nationwide Strike | Read Full Statement
In her lengthy post, she wrote:
"I got this from a platform

KIDNAPPERS ARE ON RAMPAGE NOW

PLEASE TAKE NOTE!

The only way to be your brother's keeper in Nigeria today, is by sharing any security tips that can be of help.

We wish to share with you, some few security tips to guard your daily activities henceforth because the current state of insecurity in the country is really alarming.

The only person to trust now in this country is yourself and your God! Therefore, to avoid being a victim of kidnapping, please read the following tips and share with your loved ones now to save them from harm.

Tip 1. Never use car stickers that say where you work, especially if you have a prestigious job.

Tip 2. Never share pictures of your kids in their school uniforms or badges. Protect your kids!

Tip 3. When you attend parties, don't let the band get you so high that you start spraying money. Use an envelope.

Tip 4. Don't be the one that tries to empty the ATM machine by making large withdrawals …You don't need 50k in your wallet to feel like a man.

Tip 5. Always delete your bank transaction notifications, especially SMS…you really can memorize your bank balance….Shred your POS/ATM receipts.

Tip 6. Don't go jogging while it's dark, you really should be smarter than that. If you can, get someone trusted as company.

Tip 7. Always lock your doors, even if you're only going out to switch off your generator.

Tip 8. NEVER NEVER, NEVER EVER WEAR YOUR ID outside your work place. No one needs to know where you work

Tip 9. Be accountable to your spouse or parents, let someone know where you are at every point.

Tip 10. As much as you can, don't send kids alone on errand outside your house, they are soft targets.

Tip 11. Don't try to show that you are the richest in the neighborhood by making large donations in your estate meetings, learn modesty.
SEE ALSO: Security: Lagos-based Woman, Chioma, Recounts How She Narrowly Escaped Being Kidnapped
Tip 12. When you give, give with modesty and privately, learn to say "I can't spare that amount now".

Tip 13. Don't stay late in your office long after closing hours. That deadline work can be done later or at home if you wish.

Tip 14. Make safety the number one factor in your decision always!

Tip 15. Mind what you post about yourself on social media."