'Save For Retirement' -Singer Mayorkun Shares Some Nuggets Of Wisdom With Nigerian Youths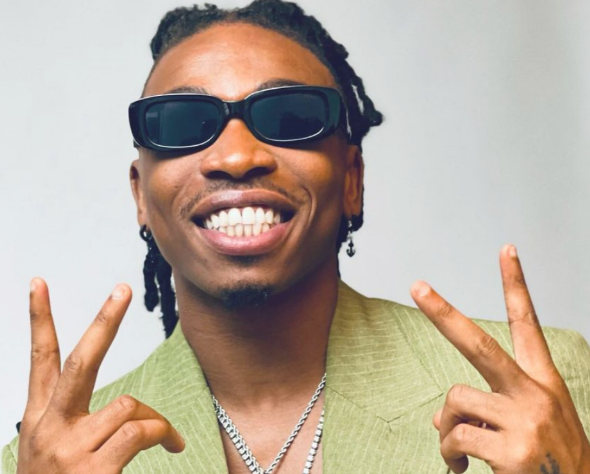 Nigerian singer, Mayorkun has shared some more nuggets of wisdom with Nigerian youths. The 27-year-old self-proclaimed Mayor of Lagos advised them to enjoy their youth but save for retirement by working hard.
The DMW recording artist further stated that a person's bad character will give them out eventually and your family can fvck you up so easily not to talk of friends because they are the worst hence you have to get sense while you are in Lagos, Nigeria.
Mayorkun then added that if you have something to say, say it and don't hold it in and you have to know your lane before a trailer uses you as a driving test and don't indulge yourself in whatever you don't like on the first instance.
The 'Betty Butter' crooner also revealed that people who are okay in Nigeria aren't many like that therefore you have to work for anything you want since there's a higher chance of getting it by work than luck and make sure you sleep with one eye open.
Mayorkun's post simply advises individuals to be smart and careful with how they live their lives and work hard for whatever they want and make sure they enjoy their youths but not forget to save for retirement in the future.
SEE ALSO: Taking Responsibility? Nigerian Musician Touted As Bad Influence Sends Warning To The Youths
See screenshot below;
"Enjoy your youth but save for retirement. Your bad character will give you out eventually. Family can fuck you up. Friends are the worst. Get sense for Lagos. You got something to say? Say it, don't hold it in (not me tho, I leave). Know your lane before trailer use you do driving test.

People wey dey okay for my country no many like that, if you want it, work for it. There is a higher chance to get it by work than by luck. Don't indulge or tolerate whatever you don't like on first instance, that is the first door to See finish\disrespect. Sleep with one eye closed."
ALSO SEE: See EFCC Boss, Ibrahim Magu's Clear-Cut Advice To Youths On Becoming Wealthy