Kim Kardashian Wept About Feeling Like A "Failure" And A "Loser" As She Opens Up About The End Of Her 3rd Marriage To Kanye West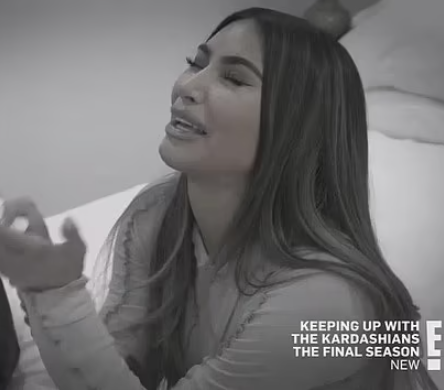 As we know that he Keeping Up With the Kardashians reality show is coming to an end after 14 years and 20 seasons.
Last night, the penultimate episode of the final season aired and reality star mom, Kim Kardashian opened up to her sisters about her pain over the end of her marriage to rapper, Kanye West.
The 40-year-old businesswoman sobbed in the penultimate episode as she admitted her marriage to Kanye West is over.
Kim was previously married to music producer Damon Thomas and (2000–2004) and former NBA player Kris Humphries, from whom she filed for divorce after just 72 days of marriage before marrying Kanye with whom she shares four beautiful children.
In the latest episode of KUWTK, Kim is seen surrounded by all her sisters in a home in Lake Tahoe, California, as she cried about her crashed marriage to Kanye.
Sister, Khloe Kardashian asked Kim how she was doing with Kanye and Kim said: "There's no fighting. Like, now, it's all calm. I just roll with it."
READ ALSO: Kim Kardashian Puts Out Statement Addressing How Hubby, Kanye West's Mental Health Is Impacting Their Marriage
Khloe then revealed in a confessional that Kim was dealing with a lot because she and Kanye had a "big fight" before they left on the trip to Lake Tahoe.
Khloé further reveals that Kim's been "struggling privately behind the camera about her relationship," with Kanye right before they left for the trip, and is "redirecting her sadness, anger, and frustration."
Kim is then seen crying in the aftermath of the argument with Kanye while her sisters listened.
"I just, like, honestly can't do this anymore," Kim wept after saying she was "stuck" while Kanye moves to a different state every year. She goes on:
"I'm still in this place where I've been stuck for years. He goes and moves to a different state every year, and I have to be together so I can raise the kids. He's an amazing dad, and he's done an amazing job."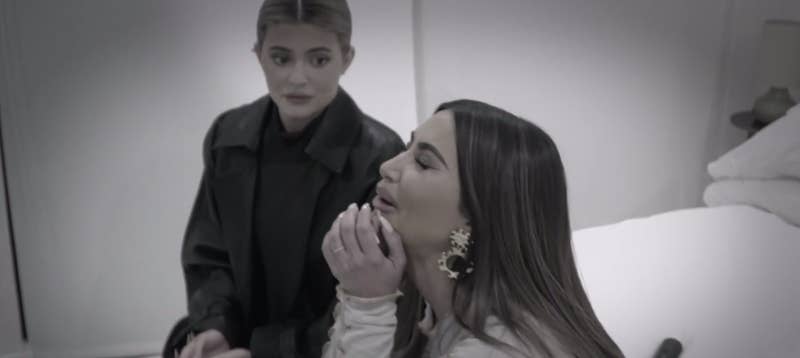 The KKW Beauty founder added:
"He deserves someone that can go support his every move and go follow him all over the place and move to Wyoming. I can't do that."
READ ALSO: Rapper, Kanye West Reveals Plan To Divorce Wife, Kim Kardashian-West As He Shares Troubling Details About Their Picture-Perfect Marriage
In tears, Kim continued on to say Kanye should "have a wife that supports his every move."
She also spoke on how the state of their marriage makes her feel.
"I feel like a fucking failure that it's [my] third fucking marriage," she cries. "I feel like a fucking loser. But I can't even think about that. I want to be happy."
The star mom and entrepreneur filed for divorce from the rapping fashion designer in February after almost seven years of marriage. They are parents to daughters North, 7, and Chicago, 3, as well as sons Saint, 5, and Psalm, 2.