'This is her modus operandi' –More Troubles Looms For 21-Year-Old Killer Of Super TV CEO As More Alarming Revelations Emerge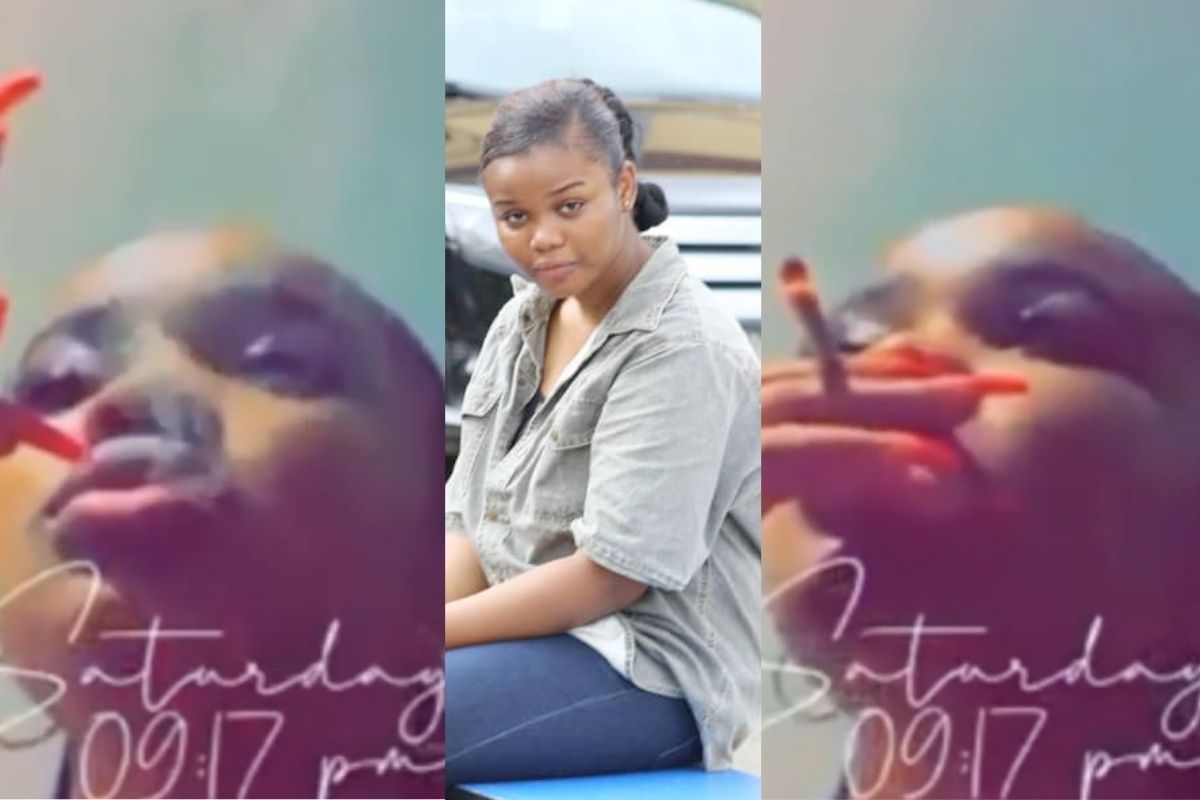 The drama surrounding Super TV CEO, Michael Usifo Ataga's murderer, Chidinma Adaora Ojukwu, appears to be far from over as more shocking revelations erupt on social media.
Despite the on-going investigation into the viral incident, a Facebook user has revealed some alarming revelations about the 21-year-old UNILAG student.
According to the woman, who goes by the name Tam EP on Facebook, this is not the first time that Chidinma Adaora had committed a crime.
Tamara further revealed that Chidinma is a 'hardened criminal' and 'This is her modus Operandi, she blackmails men after sex'.
Tam EP revealed that the UNILAG student has been in the business of blackmailing successful businessmen after intercourse for years but that she only met her Waterloo following the death of Super TV boss.
In a lengthy post, Tamara narrated how Chidinma almost got her security man in trouble after duping a married man 4 years ago.
She claims she would not have thought an innocent-looking lady like Chidinma was engaged in a murder case if she hadn't known about the crime she had committed years before.
Continue reading the shocking revelation:
"She is a hardened criminal and this is her modus operandi. I had to save my security man from this same girl early this year who lied to get his bank account and used it to blackmail someone. He was caught and I had to help him at the station.

The police then picked her up and she confessed that she was blackmailing a guy after sex and the money was sent to my security man account as she has asked for his account because she claimed that her boyfriend sent her money and she didn't want her dad to know.

Stupid security man gave her his account. If she wasn't caught, he would have been in jail and this blackmail happened years ago but because the security man went to bank to close his account after years , she still wouldn't have been caught.

The blackmailed guy didn't press charges and police let her go after she refunded the money and handed over pictures… This girl does this for a living."
READ ALSO: How Married CEO Of Super TV, Michael Usifo Ataga Was Gruesomely Murdered By His 21-Year-Old UNILAG Lover
Read his shocking revelation in screenshots below;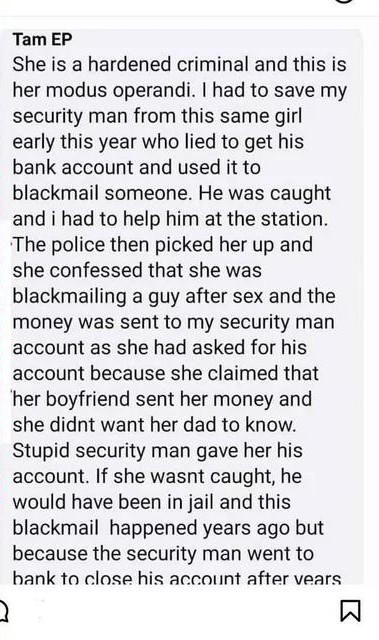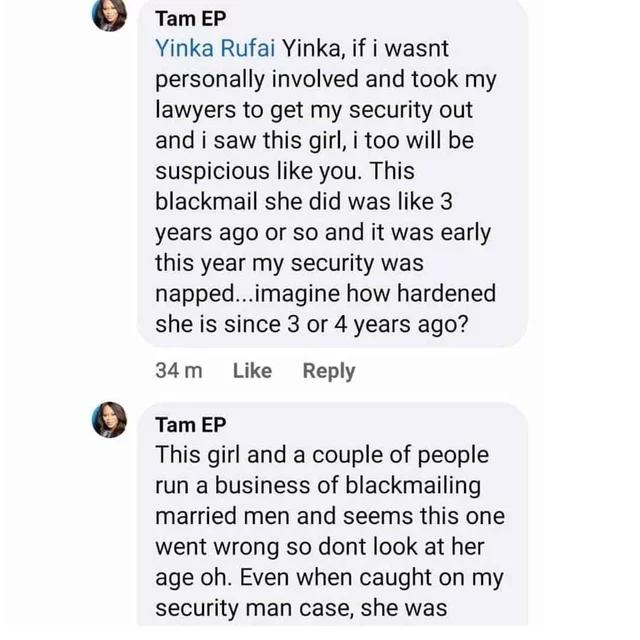 Meanwhile, Chidinma's father has been released by the Lagos State Police Command.
The PUNCH was informed by the Police Boss that the suspect's father and one Nkechi Mogbo have been released on bail.
SEE ALSO: Police Arrest Father Of Suspected Murderer And Side Chic Of Super TV CEO, Share More Confessional Statement By The Accused
Mogbo had been in police detention until Chidinma's arrest after an inquiry revealed that she run the service flat where the University of Lagos undergraduate reportedly killed Ataga.
The suspect confessed to the murder while being displayed at the command headquarters in Ikeja on Thursday.
Odumosu told newsmen on Friday that, while the inquiry was still ongoing, an order had been issued for Mogbo's release on bail, as well as Chidinma's father.
Chidinma's explanation of how she committed the crime, he claimed, exonerated her father and Mogbo.