Onyeka Owenu's Autobiography Details Why She Turned Down Fela Kuti' Marriage Proposal, How She Wants To Be Buried, And More…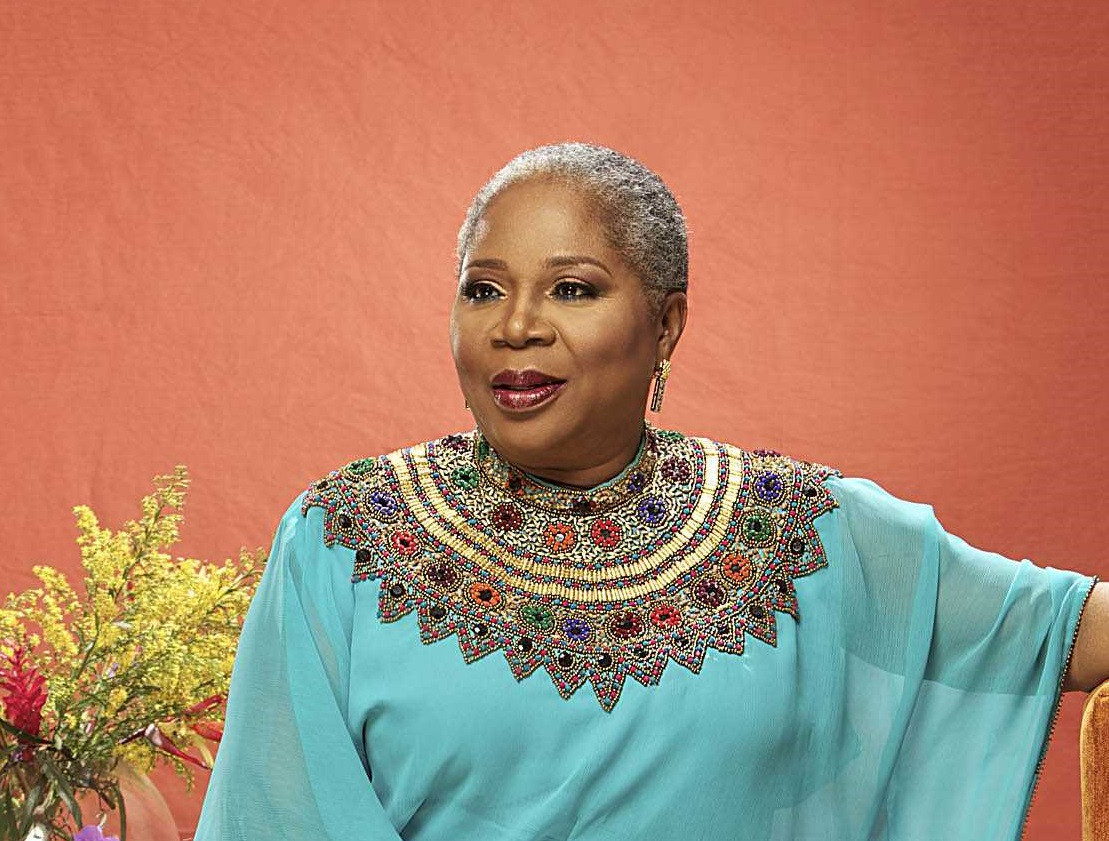 Veteran Singer and writer, Onyeka Onwenu has given her opinion on the lavish burial held for the mother of Obi Iyiegbu, aka Obi Cubana, as she also described how she wants her funeral to be organized when she dies.
Obi, billionaire businessman and dad-of-4 became the talk of the town following the lavish burial ceremony of his late mother, at Oba in Anambra State where his friends and sympathizers sprayed millions of naira at the ceremony,
Onyeka condemned the lavish display at the funeral and said it was insensitive since it came at a time when most Nigerians are suffering poverty and lack.
She added that at the end of the day, it's different strokes for different folks. She explained that her mother wanted an elaborate burial and she promised her days before her death that she will get the lavish burial she wants.
She said she fulfilled this promise to her mother, even though the burial was not on the same scale as Obi Cubana's mother.
Ms Onyeka added that, on her part, she has directed her family on how to bury her when she dies. The entertainer who is unmarried said she wants it to be a quiet and private burial.
Writing for Premium Times, the actress and author said:
"I told a friend just days before the most outrageous burial of Innyom Ezinne Uche Iyiegbu in Oba, Anambra State in July that I had given my family instructions on how to bury me when my time comes.

Do it quickly, quietly and privately. Celebrate me with prayers, lunch or dinner afterwards. Share some jokes about me and laugh. Mourn, yes, but not excessively. Make merriment and then go about your business.

If my friends want to celebrate me, they should do so while I am alive, so that I can enjoy it with them, not when I am gone and have no idea about this. That is me Onyeka Onwenu.

My mother, on the other hand, wanted a different burial and I promised to give her want she wanted.

On her hospital bed, just three days before she passed away, I reinforced that promise – it was important to her and she died knowing that I would keep my word. Hope Onwenu's burial was nothing like what took place in Oba recently but it was elaborate and pretty expensive. Still I had the satisfaction that I kept my promise.

The point I make here is that there are different strokes for different folks, even within a family. I do not condemn anyone for how they mourn, with their hard-earned money but I am very uncomfortable with lavish display of wealth on any occasion, especially in a time of hardship and lack for most others.

The burial of Obi Cubana's mother was not only lavish, it was obscene and insensitive. It sent all the wrong signals at a time when Nigeria is wracked with widespread poverty and lack.

But so long as he and his supportive friends stole nobody's money to do what they did, my outrage has abated. I will not call for them to be hanged on the stake as some have done. These reactions have been extreme and just as mindless as the conspicuous display of wealth we witnessed at the burial ceremony.

Obi Cubana and his friends did not invent the art of spraying, neither are they the first to show off stupendous wealth in a wild celebration of any kind. But in an age of invasive social media, our senses are instantly bombarded with images of sheer madness, where caution is thrown to the wind and we are regaled with images of sheer debauchery. We ask: Is this all necessary?"
READ ALSO: Veteran Singer & Mum-of-2, Onyeka Onwenu Shares Really Private Insights Into Her Life, Love, Marriage & Motherhood
Condemning the display at Obi Cubana's mother's burial, Ms Onwenu who is a mother-of-2 wrote:
"I condemn it all. It does not reflect the Igbo culture that I grew up in. Ndigbo would not condone the conspicuous display of wealth. If you were found doing that, your close and extended family, your community would send a delegation to you, to ask about the source of the wealth you are throwing about.

You would be ostracised if you have no convincing evidence of legitimate work. All that changed at the end of the Nigeria/Biafra conflict. Ndigbo were deprived of their money, their oil wells and towns excised from Imo and Abia States, their properties termed 'abandoned' and taken from them.

They were forced to rebuild with no help and no compensation. It therefore became every person to themselves. Having money meant that you could get things done and like every other Nigeria society, our priorities were turned upside down. People no longer asked how and where you got your money.

The point was that you had it. Our values may have been eroded but we have to fight back to regain them, to ensure our survival as the decent and hardworking people that we truly are."
Addressing the Dollar and Naira rain at Cubana's mother's burial, Onyeka said she is familiar with the practice of spraying money but said things have to be done in moderation. She wrote:
"As a performing artiste, I am familiar with 'spraying'; the practice of pasting money on or around a singer, to show appreciation for their performance. I also know that when singing in church, we ask anyone who is moved by the performance to give money to the Lord for ministry.

When things are done in moderation they are more acceptable and their meaning understood. The reverse is true when excessive displays are made and a good gesture is obscured by garishness and thoughtless exhibitionism.

There are, however, a few takeaways from this obscene exercise that played itself out in Oba. Let us give some credit to Obinna Iyiegbu for some of the positive things about his success story that have now come to light. We hardly knew him before his mother's burial.

It turns out that he has raised and continued to raise up so many others, even as he himself made it up the rungs of success. Such reckless generosity is rare but I can draw comparisons with people like M.K.O Abiola of blessed memory.

We need more philanthropy in every part of Nigeria. Let those who can afford it, go round and lift others up from poverty and lack. Nigeria is blessed, her people have no business with hunger and depravity.

To Nigerians for whom Igbo hating has become a sport, I say this: Stop wasting your time tagging and castigating Ndigbo for whatever reasons. The dislike and hatred of Ndigbo seems to be a uniting factor for the rest of the country, we know. But let us be fair to one another.

As we see the bad, let us also see the good. They both reside side by side in any group of people in Nigeria."
Onyeka also opened up on why she refused to marry legendary music god, Fela Kuti in the 80s. In the autobiography titled "My Father's Daughter", the actress disclosed that she turned down Fela Kuti's marriage proposal after she visited him at his club and saw the numerous wives he had.
She also disclosed that she did not comprehend Fela's polygamous lifestyle because she believes that when a person loves another, they stick to them only.
READ ALSO: Onyeka Onwenu Says She is Tired of Women Doing THIS…
Narrating how Fela proposed marriage, Onyeka wrote:
"The second time I saw Fela was in 1984, a few years after I had returned from the United States. He had just been released from jail.

"He was arrested for attempting to travel with his band for a gig in London with the sum of 1,600 pounds for their hotel accommodation. At the time, carrying any amount of foreign currency was against one of the many decrees promulgated by the Buhari/Idiagbon military junta.

"After he was released from prison, Fela sent a mutual friend, the journalist Onuorah Udenwa who is now a US-based pastor, to bring me to his club. I thought that he probably wanted to thank me for speaking up for him, but that was not it."
Onyeka, whose two sons, Abraham and Tijani bear the last name Ogunlende, said that she didn't like the way some of Fela's women were looking at her.
"They passed by often, whispering comments about me. They were downright hostile and quite obvious about it. I pointed this out to him and told him that I was a possessive lover and would not be able to cope as an appendage to his harem but Fela laughed."