'If your husband behaves like this,…' -Wale Jana's Submission As Man Looks Disappointed When He Realizes He's Having A Baby Girl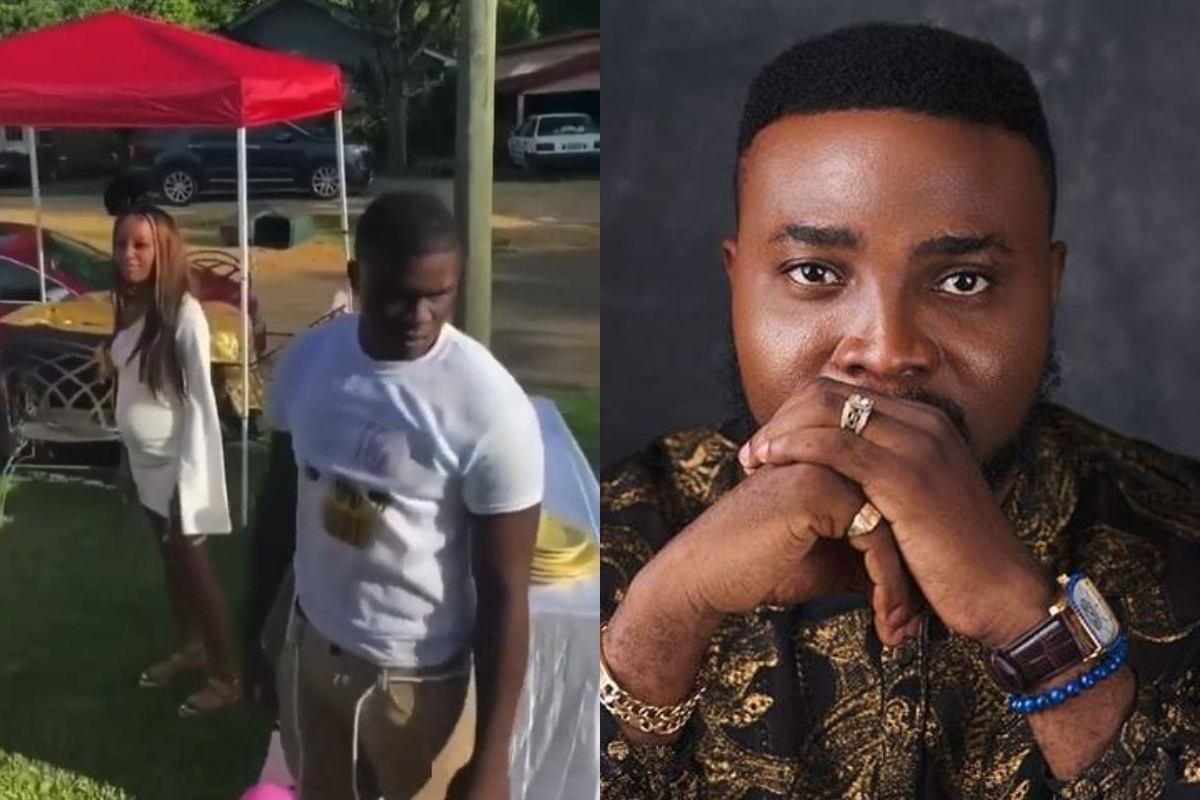 Businessman, Wale Jana has reacted to a viral video showing how a man's countenance changed for the worse after it was revealed that he's expecting a baby girl.
The video, filmed at the gender reveal party, shows the man's face fall when a box was opened to reveal pink balloons, showing his woman was pregnant with a baby girl. While others rejoiced, the man refused to join in the celebration.
Reacting, Wale Jana told women that if their husbands behave like that because they are expecting a baby girl, the woman should begin planning her exit from the marriage.
According to the married dad, the behavior of the man means a trans generational tragedy is about to happen because, from the day this child is born, the husband will treat her as a second-rate, unwanted baby, and he will eventually dent the self-esteem of that baby girl.
Adding that the man will make the baby girl feel like there is something wrong when in actual fact he's the fool who doesn't know that children are god's gift saying if he ever grows to love that child then good for him but this video is painful to watch.
Wale then added that he has four beautiful daughters and he's okay and happy with them because he's very much aware that men decide the sex of a child and not women hence he doesn't understand why some men frustrate women with that.
SEE ALSO: Businessman, Wale Jana Shares Profound Thoughts On Why It's Dangerous For Married People To Cheat On Their Spouses
Below is his full post…
"If your husband behaves like this because you are pregnant with a girl please start thinking of ways to leave that marriage. You know why? A trans generational tragedy is about to happen!

From the day that baby girl is born, this dimwit of a husband will treat the child as a second rate, unwanted baby and he will eventually dent the self esteem of that baby girl, he will talk her down and make her feel like there is something wrong when in actual fact he is the fool who doesn't know that children are Gods gift.

If he ever grows to love that child good for him but this video is painful to watch! Imagine how the unborn child will feel watching this video!

I think one of the questions women should ask before marriage is "what if we don't have male children?" Some men are educated illiterates, it is not women who decide the sex of the child!

It is the man! Why then do you frustrate women over the boy child issue? I have four beautiful daughters I love them to the moon and back and nope I am not having any more kids and we have family planning in place for that.

Children are a blessing don't lose your future reward because of ego and foolishness. May we wear this boxers of common sense in Jesus name."
READ ALSO: Businessman And Dad, Wale Jana Writes To Women Who Think The Best Way To Keep A Man Is To Get Pregnant