Beyoncé Opens Up On Her Struggles With Insomnia As She Balances Being A Wife, Mom-Of-Three And A Globally Famous Entertainer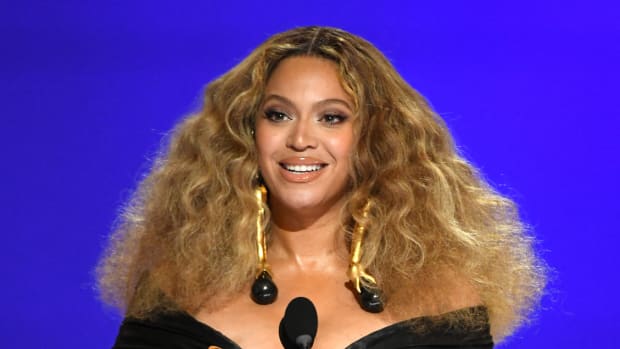 Beyoncé Knowles Carter has confessed to feeling 'pressure' as she juggles her career with being a wife and mother.
The Hollywood superstar singer, actor, performer and producer, revealed she is struggling with insomnia after being on the road for so many years doing tours admitting it isn't easy coping with the 'pressure' of being a globally famous superstar, businesswoman and mum-of-three.
Speaking in a rare interview as she was unveiled as the cover star of Harper's BAZAAR's September 2021 issue, the 39-year-old sweet mama spoke about how she looks after herself amid her incredibly hectic lifestyle. In her words:
"I think like many women, I have felt the pressure of being the backbone of my family and my company and didn't realize how much that takes a toll on my mental and physical well-being.

I have not always made myself a priority. I've personally struggled with insomnia from touring for more than half of my life."
Turning to her physical health she continued:
"Years of wear and tear on my muscles from dancing in heels. The stress on my hair and skin, from sprays and dyes to the heat of a curling iron and wearing heavy makeup while sweating on stage.

I've picked up many secrets and techniques over the years to look my best for every show. But I know that to give the best of me, I have to take care of myself and listen to my body."
READ ALSO: Beyoncé Knowles Shares On How Motherhood Has Truly Helped Her Come Into Herself In British Vogue Magazine Feature
Beyonce who has been working on new music for over a year, says she will be 40 years soon and plans to keep on doing whatever she wants as she has paid her dues. She declared:
"I have paid my dues and followed every rule for decades, so now I can break the rules that need to be broken.

"My wish for the future is to continue to do everything everyone thinks I can't do."
Beyoncé, who turns 40 in September, also reflected on her early career in which she performed in sing and dance competitions at age seven and learned to push harder because of her skin color.
"I was often the only Black girl, and it was then that I started to realize I had to dance and sing twice as hard. I had to have stage presence, wit, and charm if I wanted to win."
READ ALSO: Jay-Z Discloses Why He & Beyoncé Decided to Stay Together After he Cheated
For the next decade, Beyoncé simply wants to enjoy her life.
"I want to explore aspects of myself I haven't had time to discover and to enjoy my husband [Jay-Z] and my children. I want to travel without working.

I want this next decade to be about celebration, joy, and giving and receiving love. I want to give all the love I have to the people who love me back."