'Learn To Listen To Your Wives' -Yomi Casual Advices As He Shares Deep Insight He Wants Fellow Married Men To See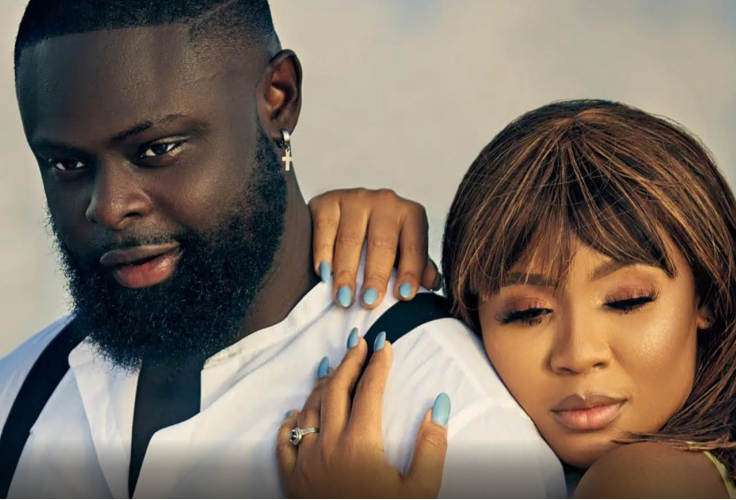 Nigerian Celebrity Fashion Designer, Yomi Casual has taken to social media to advice his fellow married men to always listen to their wives as they can see beyond the ordinary.
Yomi, who is a father of two beautiful kids is happily married to his heartthrob, Grace Onuoha.
In a post shared, Yomi, who is comedian AY's brother, described women as being spiritual which is a God-given gift that has been bestowed on them, therefore, husbands shouldn't be deceived by their broad chest and be forming men but rather learn to listen to their better half.
According to Yomi, due to the gift God has blessed women with, when they tell you something based on their intuition, it ends up happening exactly how they said it hence, it's best you learn to listen to them.
He wrote:
"My fellow men, please learn to listen to your wife oh! The women see beyond. No ley your wide chest deceive you like…

"Jokes apart, sometimes when your wife tells you to avoid something or someone just listen to her God bless some of them with that gift."
READ ALSO: 'Lovemaking Is Not Just Done On Your Matrimonial Bed Alone' – Cubana Chief Priest Tells Fellow Married Men, Lists Other Ways To Make Love To Their Wives
Most of us can relate with Yomi's advice. Most men who listen to their wives especially when it comes to business moves or friends will testify that they have been saved countless times from things that could have mar them.