Nigerian Couple, Louis And Lucy Agada Welcome Quadruplets After 11 Years Of Waiting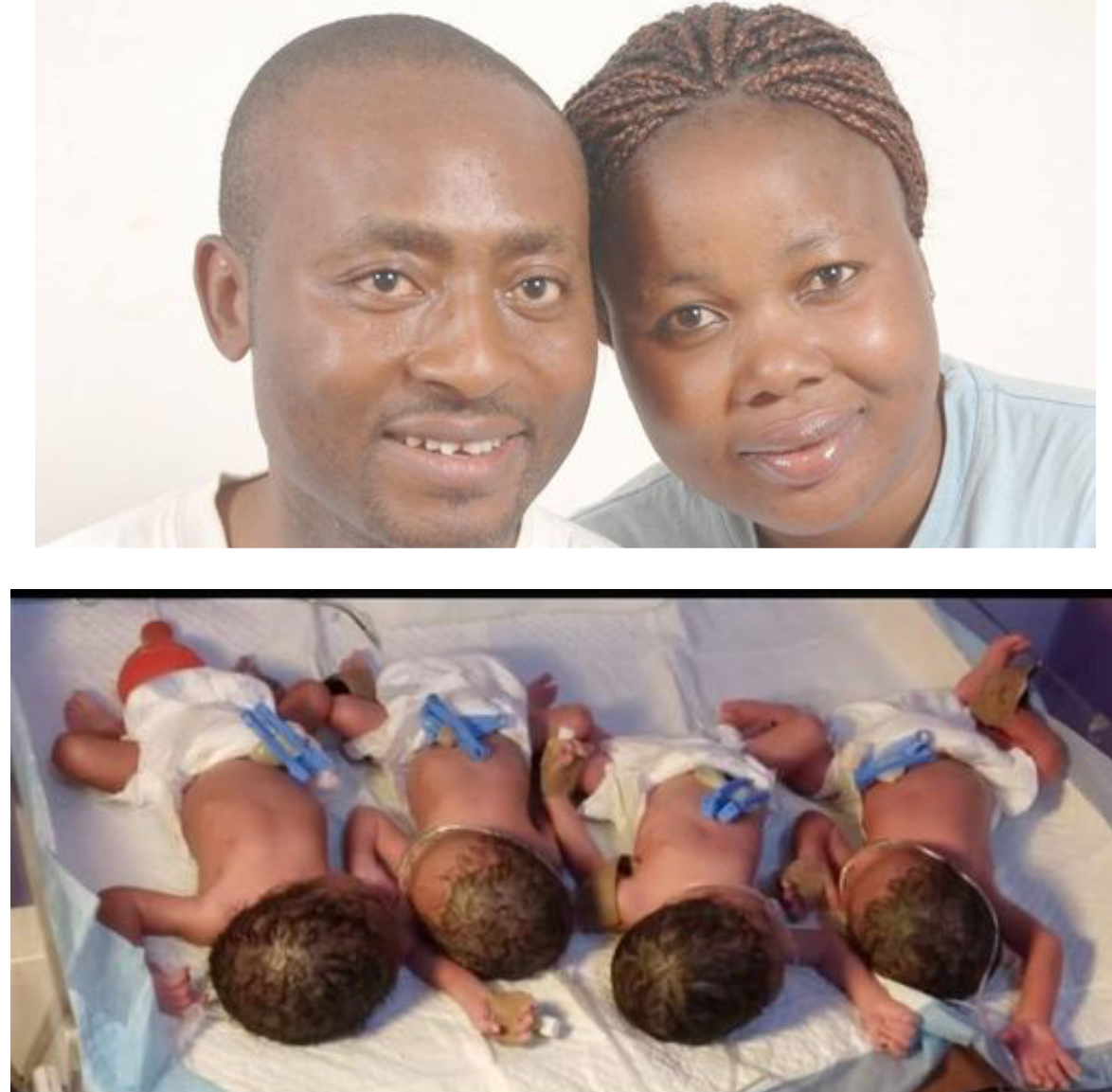 Nigerian couple, Louis and Lucy Agada, have become internet sensation after finally becoming parents to a set of quadruplets after eleven years of waiting.
The couple got married in April 2010 and have been believing God for the fruit of the womb since then. Thankfully, Lucy gave birth to quadruplets – two boys and two girls on Wednesday, October 20, 2021.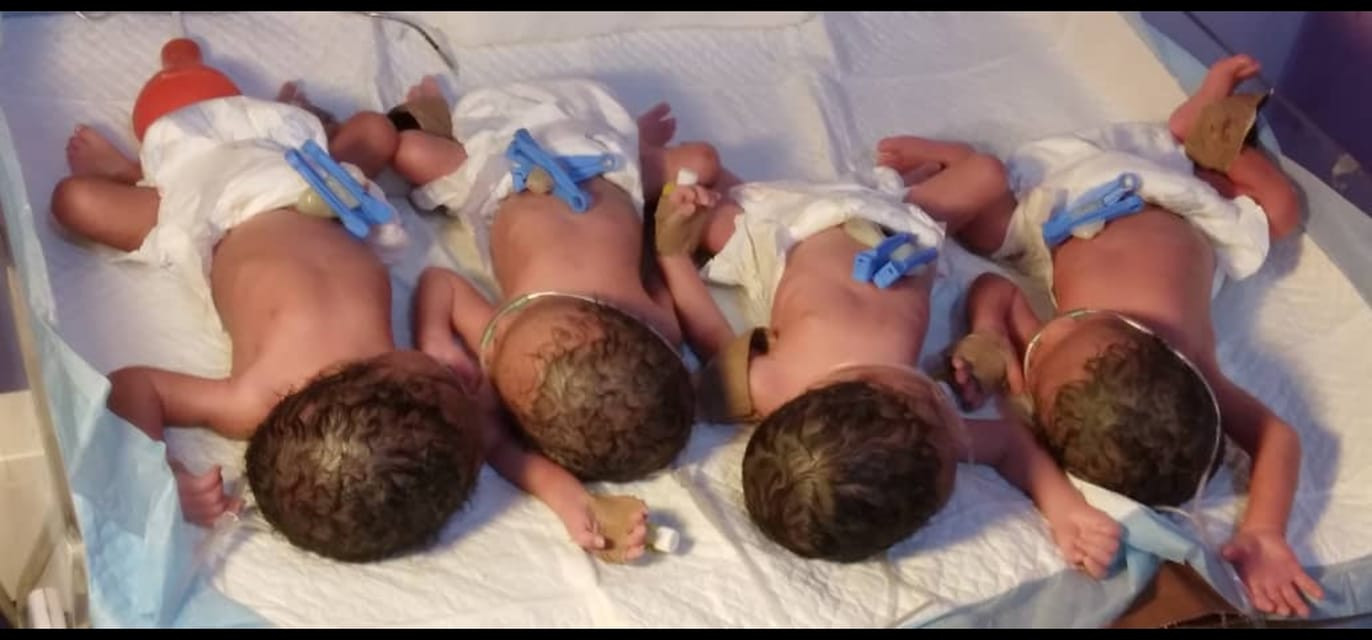 Family, friends and well wishers have taken to Facebook to congratulate the couple on the arrival of their bundles of joy.
Louis' twin brother, Luke Agada shared the good news on Thursday, October 21. He wrote:
"A big miracle to my brother, Luis Agada and his wife Lucy Agada for the safe delivery of 4 babies (Quadruplets) !!! 2 Boys and 2 Girls!! Last night.

God is good and gracious and merciful. Luis and Lucy married since April 17, 2010 and has waited on God for the blessing of a baby!! At God's time, they got 4 children in one go. Your miracle is on the way. Believe and trust in God through Jesus. Praise be to God."
READ ALSO: How 44-Year-Old Kate Who Thought She Was Menopausal Welcomed Twins After 20 Years Of Marriage
One Cyril Utomi, also wrote:
"O YES, JESUS ANSWERS PRAYERS! I met Luis Agada over 25 years ago through his twin brother Luke Agada in Pharmacy School, Uniben. I rejoice with you and glorify God. A big miracle to Brother, Luis Agada and his wife Lucy Agada for the safe delivery of 4 babies (Quadripulets) !!! 2 Boys and 2 Girls!! Last night.

God is good and gracious and merciful. Luis and Lucy married since April 17, 2010 and have waited on God for the blessing of a baby!! At God's time, they got 4 children in one go. Your miracle is on the way. Believe and trust in God through Jesus. Praise be to God."
ALSO READ: Nigerian Woman, Helen Ogeah's Story Finally Ended In Praise After 11 Years Of Marriage And '6 Miscarriages'