Nigerians Share Their Sad Experiences With Orphanages After Pop Star, Davido Said He's Donating N250million To Them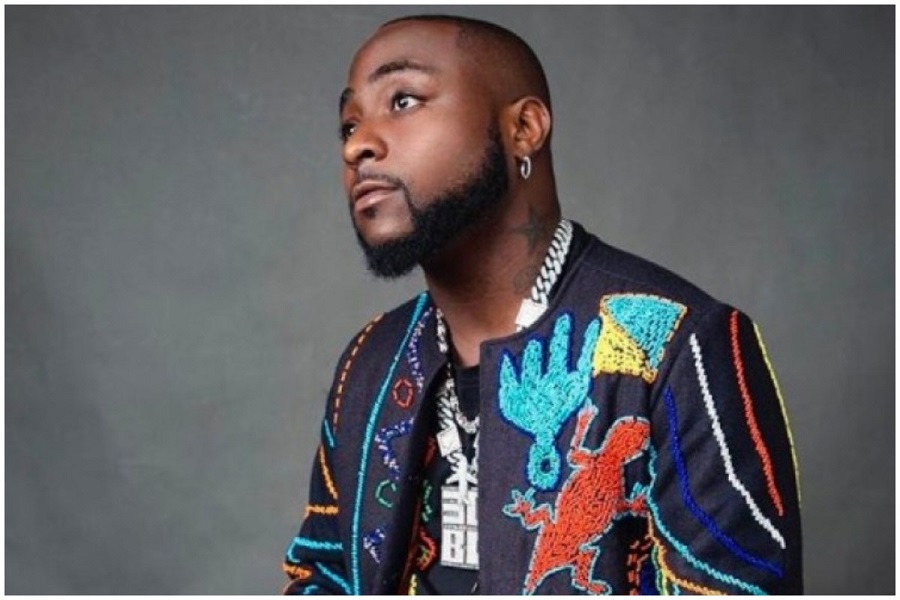 Nigerians have taken on Twitter to express doubts that the orphans popular musician Davido intends to reach with his money may not be impacted as he hopes.
Last Wednesday, the single dad asked his friends and fans to donate N1m each to him for his birthday. Though he added that the goal was to get N100m, the singer received over N53m in cash transfers in less than one hour.
In three days, the singer received over N200m as gifts from his friends. Adding N50m of his personal money, the singer decided to give back to society by donating N250m to orphanages across Nigeria.
He also set up a five-man committee to monitor the progress of the disbursement of the funds. The singer also shared a screenshot of his bank account on Monday, stating that he has added his own N50m to the contributions.
After the singer announced that he's giving all the money to orphanages, Nigerians concluded that the money will not get to the orphans who need it.
They alleged that the funds will be misappropriated by welfare officers and NGO staff.
Nigerians then shared their bad experiences with donating to NGOs. They accused NGO staff of diverting funds meant for the underprivileged kids for their personal use.
READ ALSO: Nigerian Orphanages Spill On The Ups And Downs Caring For Abandoned Autistic, Cerebral Palsy Kids
A tweep, @soibomari, said,
"I told mum what Davido did and I've never seen her revolt so passionately against something. She said the money won't get to the children because welfare officers steal all.

"I hate Nigeria. She said it's so bad that nurses never want to leave welfare homes when they're posted there."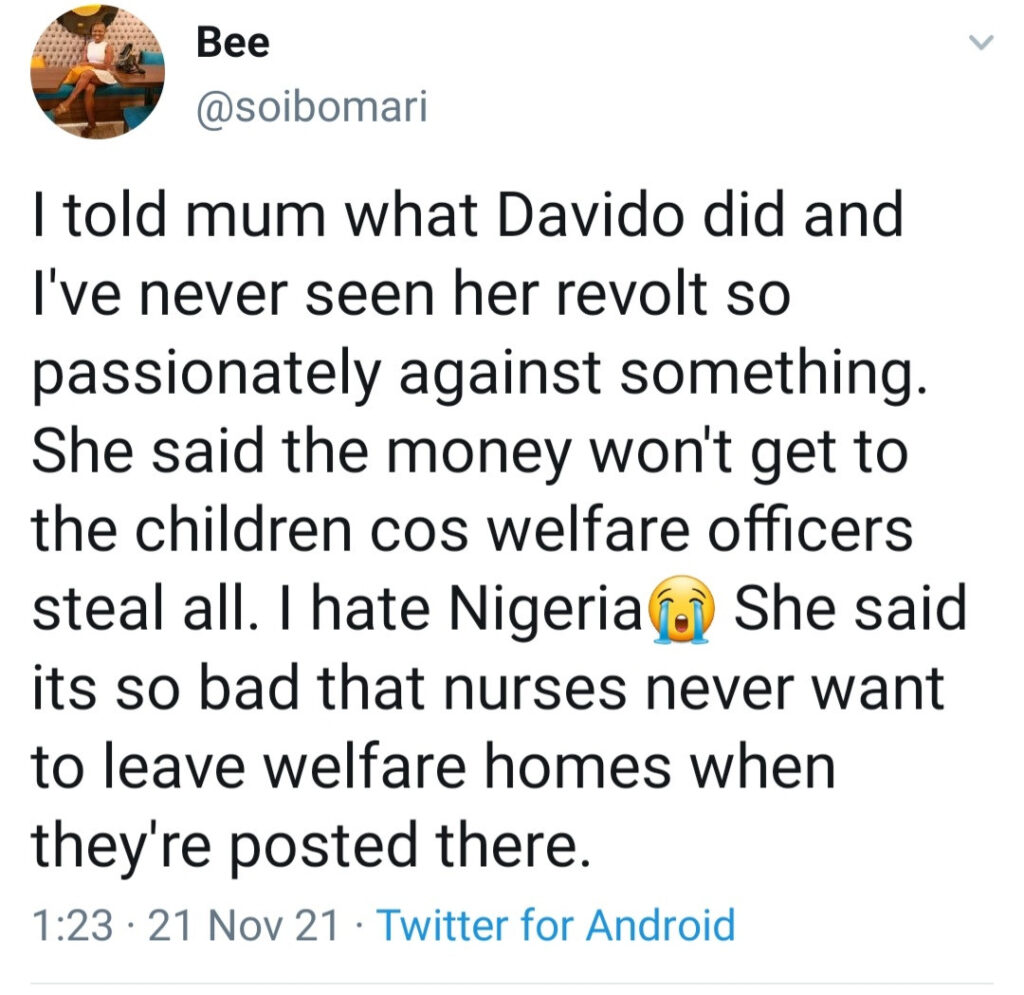 Quoting the above tweet on Monday, Davido said, "I will personally make sure this doesn't occur! I put that on my life!"
See some tweets below…