Nigerian Children With Type 1 Diabetes Share Their Ordeal And How The Condition Has Made Their Childhood Unpleasant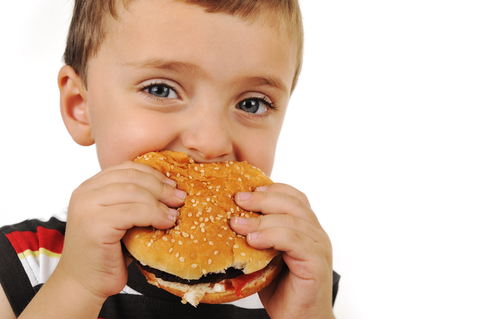 Every November 14th, the World Health Organisation celebrates World Diabetes Day. According to WHO, it is an opportunity to raise awareness of diabetes as a public health issue and to share what needs to be done, collectively and individually, to improve the prevention, diagnosis, and management of the condition.
The theme of this year's commemoration is: "Access to diabetes care: If not now, when?
As Nigeria joins the global community to mark this year's World Diabetes Day, children living with type 1 diabetes say the condition has made their childhood unpleasant and prevented them from enjoying certain foods and drinks like their peers.
The children also lamented their pain from daily insulin injection, a medication they have to take for life.
For 10-year-old Julius Abiodun, living with diabetes has made his childhood troublesome. The Kwara State indigene who is in primary six was diagnosed with type 1 diabetes when he was five years old according to his father.
Little Julius is particularly not happy with the way the disease which, so far, has no cure has denied him of certain foods and drinks being enjoyed daily by his friends.
Sharing his experience with PUNCH HealthWise, Julius says the challenge he faces managing the condition often makes him sad. He narrated:
"I am not happy at all. Living with diabetes is really making life difficult for me. I am not enjoying my childhood like other children. I love cake and soft drinks but since I became sick, my parents don't allow me to eat them anymore.

"Now, if any of my classmates celebrates his or her birthday and I share in the birthday cake, my blood sugar will rise.

"When I come back home, my parents will beat me. They always shout at me to avoid sugary things. The whole thing is frustrating and painful. I can't even eat biscuits like other children."
Besides being denied sugary foods and drinks, the little boy is faced with the daily hassles of blood glucose monitoring, insulin injection, learning how to count carbohydrates, seeing diabetes health professionals and coping with fluctuating blood glucose levels.
Tired of pain of daily insulin injection
"I inject myself with insulin three times a day; otherwise, my blood sugar will rise. Even when it is not convenient for me to take it as a result of pain, my parents will force me into taking it.

"Do you know what it means to be injecting yourself on the stomach and on the laps every day? The pain is too much, although sometimes my parents will pity me and beg me not to be tired of my medication,"
he noted.
On physical activities, Julius said he also cannot play like other children. He added:
"Neither do I join my friends to play football nor do strenuous exercise. There was a time that I joined my friends in school to play football. After a while, I started shivering and almost collapsed.

"Sometimes, the condition prevents me from going to school because it often makes me feel weak."
His father, Iranloye Abiodun said that Julius is the last born of his three children. He noted that the little boy is always unhappy whenever he sees his siblings eat whatever they like. Abiodun, who is a keke rider, said,
"Just as he told you, life has not been easy for him since he was diagnosed with type 1 diabetes five years ago, when he was just five years old.

"I am unhappy about what he goes through daily. Sometimes, he will refuse to take his injection and we have to plead with him. We also apply force sometimes.

"When he sees other children and his siblings consume sugary foods and drinks and he is being constrained from consuming them, he really feels bad.

"He is always unhappy whenever he compares his own lifestyle with that of his siblings. The challenge of managing this condition is too much for him to bear."
SEE ALSO: Mom-Of-2 Talks Details How Her Daughter, Cara Was Diagnosed With Diabetes At Age 5 And Lessons Learned From The Ordeal
Not aware children could have diabetes
Abiodun said he was unaware that children could have diabetes, until his son was diagnosed with it. He also said doctors could not explain the cause of his son's diabetes, since nobody in his family or his wife's is living with it.
The father of three said, besides the challenges faced by his son in battling the condition, it has also caused financial and emotional strain on the family. Abiodun said:
"The cost of insulin is very high and he must take it every day for life. You also have to buy a glucometer to monitor the sugar level at all times; and also test strips, syringes and needles.

"Honestly, having a child who is living with diabetes is traumatising because managing the condition comes with a lot of stress, both on the child and the family."
According to the WHO, type 1 diabetes (previously known as insulin-dependent, juvenile, or childhood-onset diabetes) is characterised by deficient insulin production and requires daily administration of insulin.
"In 2017 there were nine million people with type 1 diabetes; the majority of them live in high-income countries. Neither its cause nor the means to prevent it are known.

"Symptoms include excessive excretion of urine (polyuria), thirst (polydipsia), constant hunger, weight loss, vision changes, and fatigue. These symptoms may occur suddenly,"
WHO says.
Diabetes not letting me enjoy my childhood
Another Nigerian child that type 1 diabetes is not allowing to enjoy her childhood like others is a 10-year-old girl who simply identified herself as Kamsi.
Born on February 13, 2011, the JSS1 student was living her life happily and consuming any food or drink that came her way, until she was diagnosed with type 1 diabetes in 2017, which has now made life uncomfortable for her.
Sharing her frustration, the Anambra State indigene said,
"I used to eat biscuits, cake and plantain a lot before; now I can't eat them like that again because of my condition. My parents don't allow me to consume my favourite soft drink anymore.

"The doctor said Sunday is my 'sugar day', a day that I can eat some sugary foods but my parents will not allow me to enjoy the day because they are afraid my blood sugar will rise, even when the doctor advised that I can consume them but must increase my insulin intake.

"I am not happy with this type of lifestyle. It makes life boring for me. My parents don't know how I feel when they deny me these things.

"I feel bad whenever I see my friends eat cake, consume biscuits and minerals but I can't join them. As if that is not enough, the pain of injecting myself with insulin every day is not easy to bear."
Kamsi said that she aspires to be a medical doctor in the future but does not know if the condition will allow her to actualise her dream.
Her 64-year-old mother, Mrs. Okereafor, said her daughter usually falls sick whenever she goes out to eat sugary things without taking her insulin, lamenting that managing a diabetic child is quite challenging. The retired civil servant said,
"I monitor her every time to ensure that she takes her injection but she sees that as a disturbance. Sometimes, she will show some form of resistance and I will start to plead with her. And really, it is not easy going through the pain of injection every day."
ALSO SEE: Diabetologist Instructs Parents On Making This Diet Adjustment To Prevent Type 2 Diabetes In Children
Living with diabetes traumatising
Experts say a child or teenager diagnosed with diabetes will have a range of reactions and emotions.
Roland Omotayo from Ondo State, another child with diabetes shared similar experiences, expressing worry over how long he would live a regulated lifestyle.
"I don't feel happy when I am not eating what others are eating. My parents monitor everything I eat and I don't find it funny at all.

"Living with diabetes is traumatising. Apart from the pain that I go through as a result of the daily insulin injection, sometimes I have a muscle strain.

"I can't play football with my friends and sometimes it prevents me from going to school. The suffering is much",
the 16-year-old, SS3 student said.
Mrs. Abosede Omotayo, Roland's mum, said that the cost of managing the condition is high, saying she spends over N25,000 on insulin every month.
Type 1 diabetes not hereditary
Speaking, a Consultant Paediatrician at the Lagos University Teaching Hospital, Idi-Araba, Dr. Elizabeth Oyenusi, says Type 1 diabetes is not inherited. According to her, it is type 2 diabetes that is inherited.
Oyenusi, who is also a paediatric endocrinologist, explained,

"Type 1 diabetes happens because of something that went wrong in the person's gene. It is not inherited, it's just that it is in the gene and somehow the body starts attacking its own cells.

"That is what we call autoimmune. In children that have type 1 diabetes, the body attacks the pancreas— the organ that produces the insulin because insulin is what helps us take glucose into the cells."
The endocrinologist says it is risky for diabetic children not to take their insulin, as recommended, warning that they could come down with complications. She said:
"If they don't take their insulin, they could come down with complications. They will be breathing fast and could fall into a coma. They will be urinating too much. They could have blindness and kidney problem."
The paediatrician states that excessive urination, drinking too much water, excessive food consumption and weight loss are some of the symptoms of diabetes in children.
On the issue of food and drink consumption, Oyenusi notes that parents tend to treat their children with type 1 diabetes as if they hadtype 2 diabetes, urging them to stop being too restrictive.
"But it is all about portion control. If they are managed well, they can be fine", she added.
The endocrinologist urged the government to make the treatment of type 1 diabetes for children free, stressing that this is the case in many other countries.
She further counselled family members with diabetic children to show empathy and support and not to stigmatise them.
SEE ALSO: I've Been Battling Diabetes For 35 Years -Ex-president, Olusegun Obasanjo Opens Up As He Counsels Young Patients On Managing The Disease
Managing diet of children with type 1 diabetes challenging
A Lagos-based Registered Dietician-Nutritionist, Cynthia Onyekwere, pointed out that managing the diet of children with type 1 diabetes could be very challenging.
"This is because, how do you tell a child of five years to stop eating the biscuit or cake he loves so much, to control his blood sugar?

"How do you get him to start eating vegetables more often? How do you even have that conversation without hurting his or her feelings?",
Onyekwere questioned.
To overcome some of the challenges, the dietician says it is very important for parents whose children have type 1 diabetes to see a registered dietician because they have the knowledge, training and experience to effectively manage the children's diet.
According to her, one of the major bones of contention in managing the diet of a diabetic child is whether or not they can consume sugar. Onyekwere noted,
"This is a very important question because most parents consider sugary food and beverages as important parts of their child's diet.

"Most of their foods contain sugar. In fact, it is that sugar that attracts most of them to eat certain foods such as cakes, ice cream, etc.

"But the sad reality is that diabetic children should not take sugar because it can cause a spike in their blood glucose. This also applies to honey, which is not a better substitute because of its sugar content."
Recommending the way forward, the dietician said children who are diabetic could have sweeteners as a safe sugar substitute to sweeten their food and beverages. She explained:
"That's not all. A diabetic child can still eat cake. However, the cake will be specially modified to contain ingredients that will not cause a spike in their blood sugar.

"Also, by following the principle of carbohydrate counting, children with type 1 diabetes can go to parties and not feel left out.

"Carbohydrate counting involves counting the amount of carbohydrate in a meal and matching it with the insulin dose.

"It is not something the parents can do on their own; they need to be guided by the endocrinologist and registered dietician.

"It is also important to note that when planning the diet of a child, there should be allowance for growth; and as such the diet should not be too restrictive. This can be achieved by carbohydrate counting as well."
Onyekwere further said,
"Childhood is a period of happiness. Everything about a child's life, including food, should be used to achieve and ensure that happiness.

"When a child's diet becomes too boring and monotonous, that happiness becomes threatened. Through proper menu planning and working with a registered dietician, a child with diabetes can still eat well, be happy and grow up to fulfil his or her dreams."