'What Attracted Me To Mo Bimpe' -Actor Lateef Adedimeji Shares Love Story, Marriage Plans With Actress, Bimpe Oyebade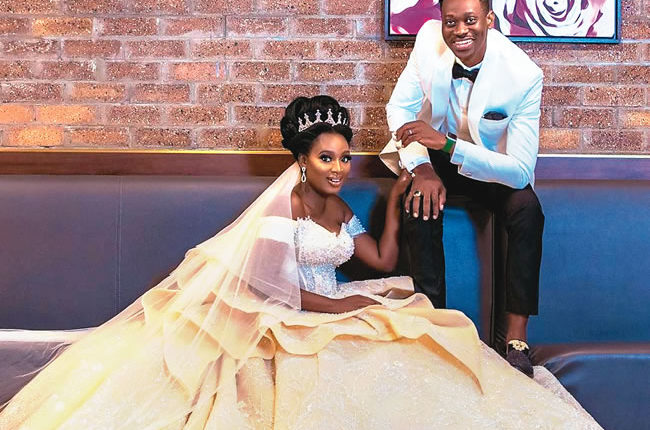 After much speculation, famous Nollywood actor, Lateef Adedimeji has opened up on his relationship with his rumoured actress girlfriend, Oyebade Adebimpe, a.k.a Mo Bimpe.
For a long time, there have been speculations about the lovebirds being in a romantic relationship. A development they both debunked intensely.
Fast forward to 2021, the dynamic duo are about to get married this December and they cannot seem to contain their excitement.
Adedimeji in a recent interview with Tribune confirmed that rumours of their relationship in the past was untrue as bot of them started dating March 2021.
According to the talented actor, rumours that they were dating began as a result of the closeness they shared when they did a number of jobs together. However, he said they both never saw the relationship coming.
Recounting how they started dating, Adedimeji said:
"We started dating this year, March to be precise. Those days when people said we were dating, there was nothing like that. People only speculated because we became really close and did a number of jobs together and we became fond of each other.

It was not something that we both saw coming. One day, after a lot of back and forth, we sat down and said to ourselves we could make this work if we put our hearts together and show more commitment and love to each other; then we realized that we could not even do away from each other. So, the journey started and we are here today."
READ ALSO: Star Actor, Lateef Adedimeji Tips Husbands On How To Treat Their Pregnant Or Menstruating Wives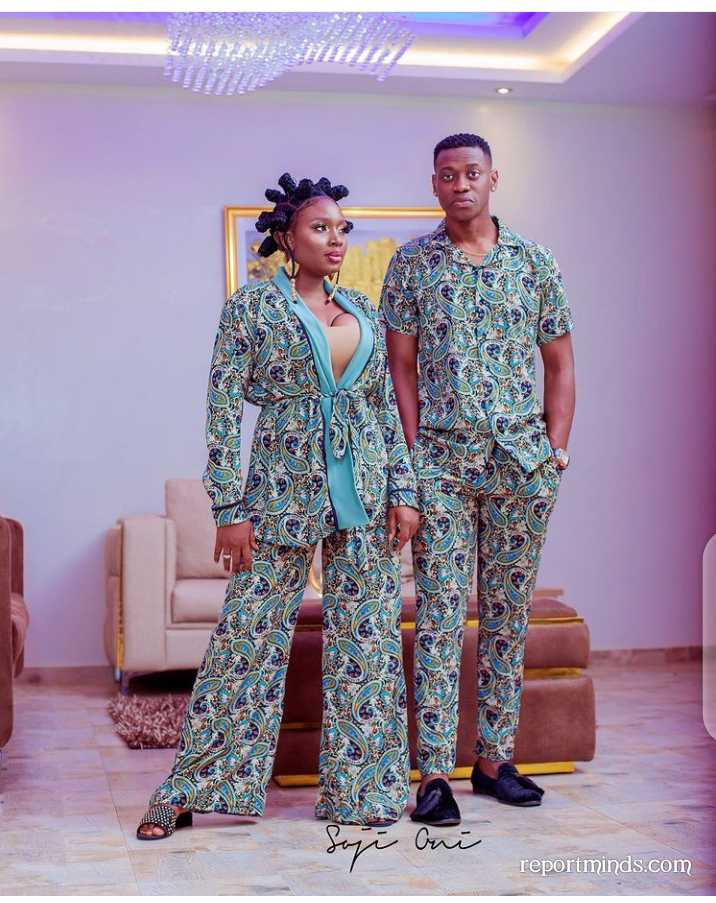 Speaking further, the 'Ayinla' actor noted that falling in love with Bimpe wasn't something he planned. He further explained that what attracted him to the actress was their friendship and the understanding they had for one another likewise the respect they both have for what they share.
"We have been friends for a while and we both understand ourselves pretty well. Like I said, it was not something we both planned; it was just a friendship that we nurtured and paid attention to.

We respect each other and what we share and that, for me, is a big attraction, because we are both in the limelight at the moment.

So, it is not a function of one attraction; it was a function of different attractions that led us to where we are today. I am happy about this new journey."
ALSO SEE: Actor, Lateef Adedimeji Delivers Empowering Message Of Self Love: 'You'll Attract Better…'
On how his female colleagues are handling the news of his marriage plans, Adedimeji said:
"The fact is that when you decide to live your life the way it pleases you or you choose to take a new step, some people will begin to feel uncomfortable and it is normal. I am aware that since the day we decided to take our relationship to the next level, we have had more enemies than friends but you can't stop that from happening.

You can, however, choose to allow it get to you or move on with your life. I have heard people say that 'why is he getting married now? What is wrong with them? Do they even know what they are getting themselves into?' Different questions and allegations have been raised, but we are focused. I don't have any grouse about anyone. I am just focusing on my life, career and future."
Lateef said that he and his bride to be are in high spirit and excited for their wedding as they look forward to a wonderful Union together.