'Who Told You Sex Is A Reward For Spending On A Woman?' -Actor, Emeka Amakeze Tackles Nigerian Men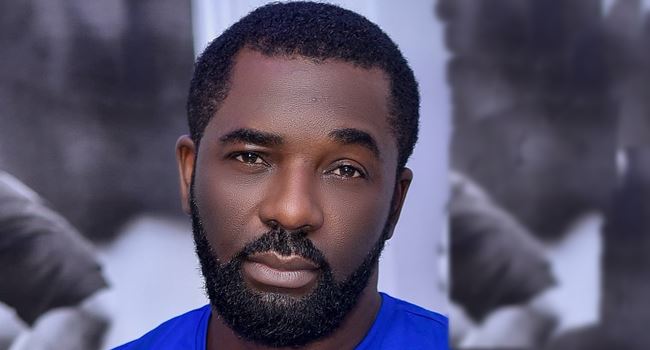 Nigerian actor, Emeka Amakeze has counsel guys to let go of a mentality they 'found themselves holding on to'.
In a tweet that has sparked a debate on social media, the married dad asked men why they think sex is a reward for being a nice guy to a woman or spending on a woman.
Responding to Emeka's tweet, a user identified as @thesachet intimated that no one told them sex is a reward for their kindness towards a woman, it is a mentality they hold on to.
Emeka then advised that they let go of the mentality.
Below is Emeka's tweet:
"Biko, who told you guys that sex is a reward for being a nice guy or spending on a woman? Let go of that mentality biko."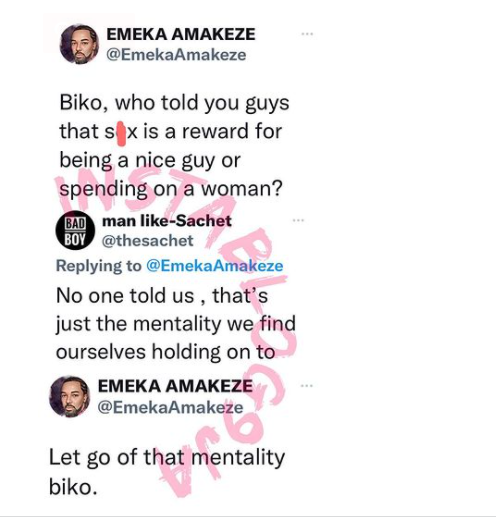 READ ALSO: Pornography And Sexting: Teens Writes To Parents As They Share On The Things They Wish Their Parents Had Told Them Before They Entered The Online World
Reacting to this;
tosanwumi wrote: "Some ladies, when a guy show small care , they mistake it for love .. then boom
 they dash you their body, guys please learn to say no"
sohighxy added: "This one is talking in the nonsense! I no come lagos to be mister nice guy… nothing goes for nothing"
holuwaconquer commented: "Until dem bill u countless times shogbo . U wont v choice but to ask for it …
 E get level wey billing dey reach . U go want reward for ur kindness but lets sha go off that mentality m just b kind 
"
tonyfrank also wrote: "My Issue be say why people Dey always feel so entitled of frequently asking for Favour after you've helped them once or twice.."
tobbylobar added: "Well, girls have shown that when there's money they can be vulnerable so I'm not putting all the blame on guys for having such mentality."