OAP, Mayowa Lambe Who Is Currently Out Of The Country Has A Message For Any Woman Thinking To Snatch Her Husband, Roby Ekpo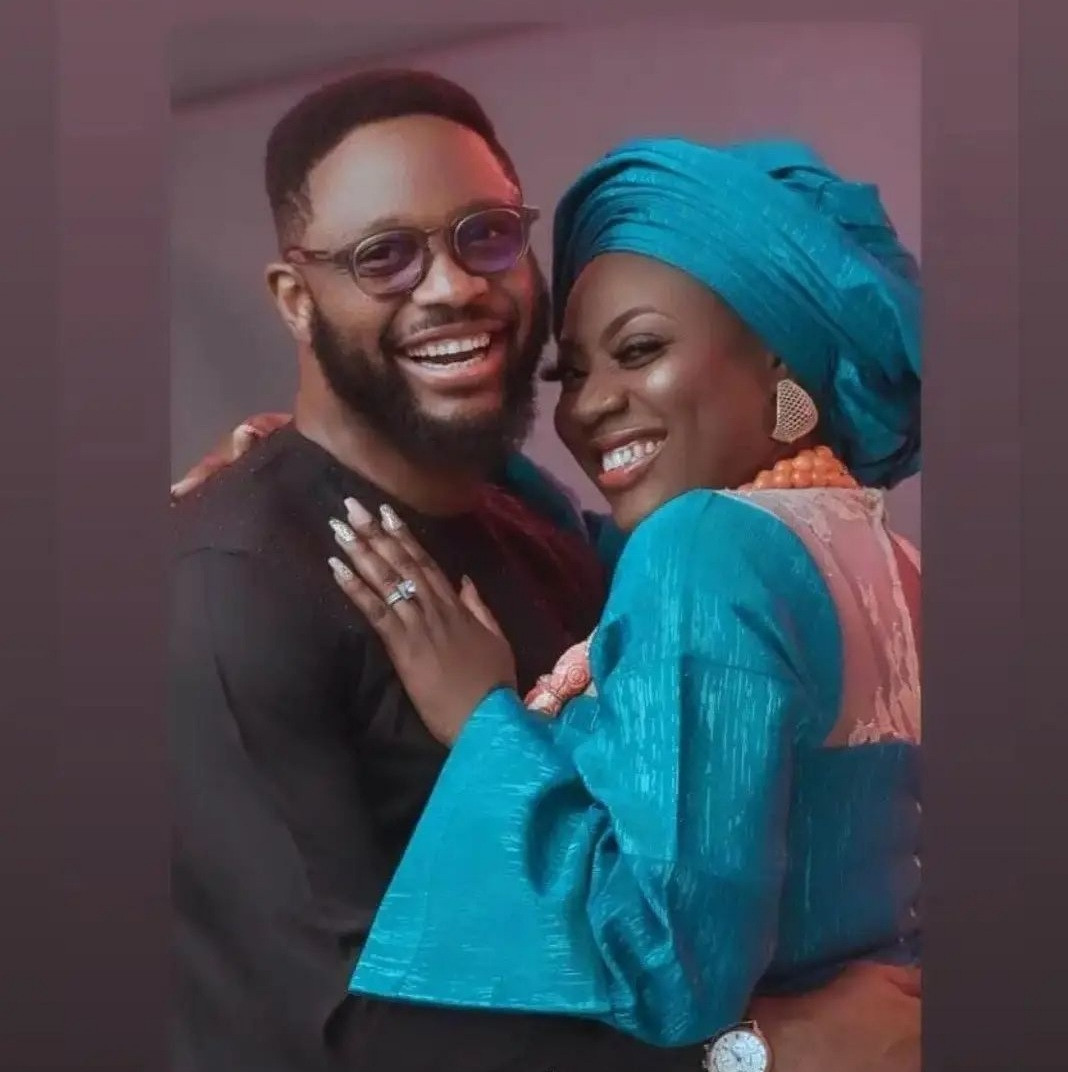 Popular On-Air Personality, Mayowa Lambe has sent a message to any woman thinking to "snatch" her husband just because she's out of the country.
The media personality who is married to On-Air Personality, Roby Ekpo, is currently living abroad while Roby lives in Nigeria.
In a video shared to her official Instagram page, Lambe revealed that any woman thinking to snatch her husband will be used to "do surrogate for free."
Her husband remarked that they would spend the woman's money together as well.
The couple, who have been married for six years, currently do not have any child together. Lambe has spoken of her effort to get pregnant through IVF in Nigeria and how that effort was frustrated due to the incompetence at the hospital.
READ ALSO: Newly Wed, Mercy Aigbe Clears The Air About Her Marriage To Ibaka TV Owner, Adekaz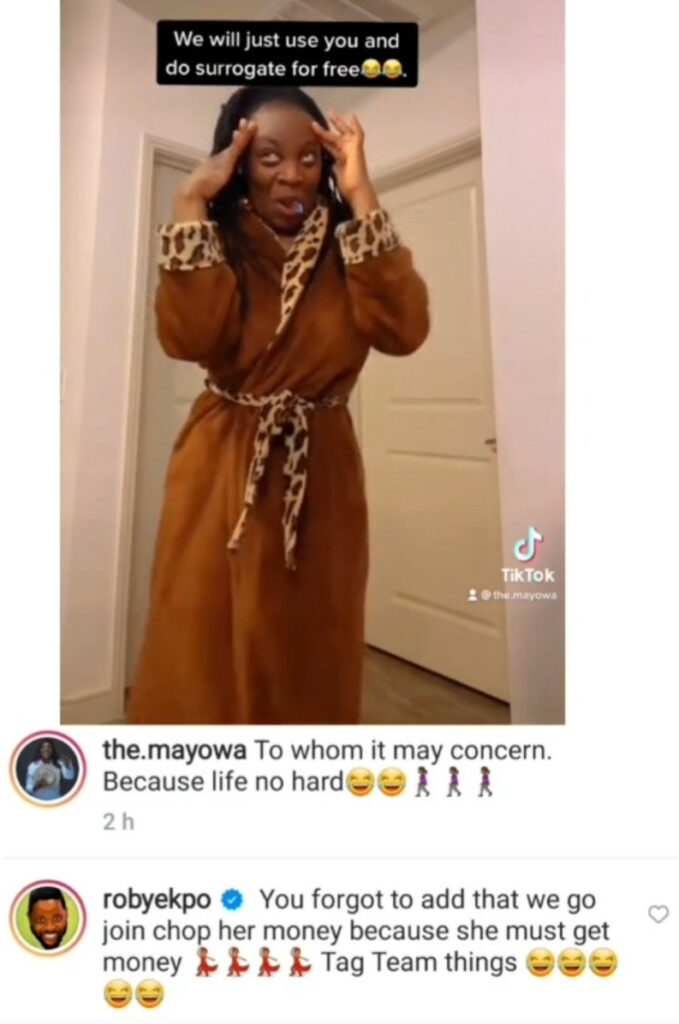 A year ago, Lambe revealed how she suffered in the hands of general hospitals when she was trying to do an In Vitro Fertilization(IVF) process. According to Lambe, she was experiencing difficulty in trying to conceive that was why she decided to try the IVF procedure.
ALSO READ: 'Mercy Aigbe Has Been Sleeping With Kazim Adeoti For More Than A Decade' -Family Source Makes Shocking Revelations
But instead of making progress with the procedure, the public and military hospitals that she visited frustrated her efforts.
Read what she said below,
"I may not have had issues with SARS, but Robert has. Some of us are outside the country now, but if the country was better we would be there. Let me share a personal story. In military and public hospitals where it is supposed to be easy for you to see a gynecologists' or doctor, they still frustrate your efforts.

There was a time when I paid for an IVF process, but when I got there, they could not find my card. So all the process I had gone through for a month was in vain.

The gynecologists' who was treating me later said that I should come to his private hospital, he wanted to make me more than double the actual price. The country is really frustrating, we are looking for a better life for our children. I am going to protest here in California."