Nigerian Woman, Kaosarat Bankole Born With A Cleft Of The Palate Inspires Others As She Relieves Her Survival Story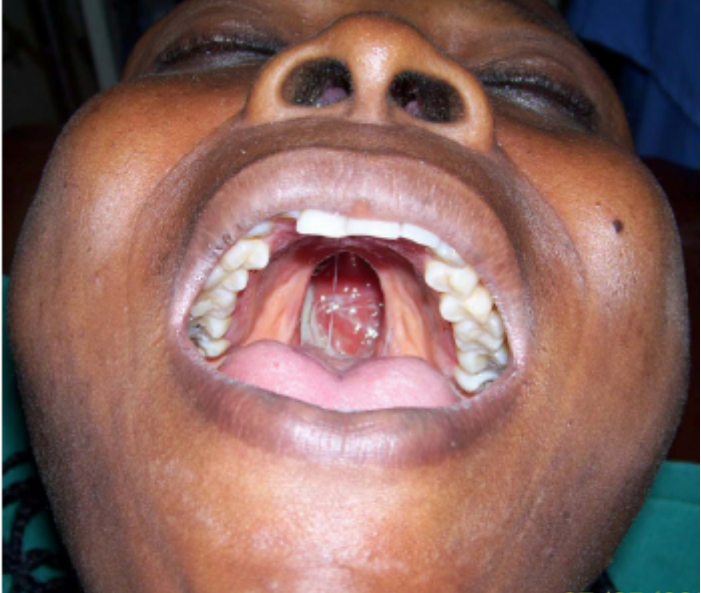 A dental technician, Kaosarat Bankole, has narrated her experience of living with an untreated cleft of the palate, and how things eventually turned around for the better.
Bankole, who works at the Lagos Island General Hospital, shared her experience in an interview with PUNCH HealthWise. She said,
"Cleft gave me a different meaning to my life. I couldn't talk or express myself around people apart from people close to me like my sister, and a few family members. It made me lonely, stigmatised, emotionally drained, mentally unstable, and I felt worthless at times.

"My encounter with the charity organisation, Smile Train changed the narrative. Before then, I always kept to myself for fear of being mocked because I sounded off. With a gap on the roof of my mouth, I found it difficult to articulate words and so faced a lot of abuse from friends and classmates in school.

"I drew my initial strength from my elder sister, Mrs. Ibrahim Bankole, and a close family friend, Mrs. Obadere Fadeyi, who always stood by me wherever necessary. With these two people by my side, I always feel like a winner. They fought everyone that insulted me, even in my absence. I am indebted to them for all they have done for me."
READ ALSO: Mothers Of Newborns With Cleft Conditions Tell Emotional Stories Nursing Their Deformed Babies + Their Big HOPE In Restoring Their Appearance And Health
Since receiving her cleft palate surgery to cover the gap in the palate, Bankole said she has been receiving speech therapy to enable her articulate syllables and letters more clearly. She shared further:
"I hope my story will inspire more people to get free treatment for cleft. Children deserve a chance at a good life. I feel more confident at work and in my life.

"I am happy to also be identified with Smile Train, an organisation which I have immensely benefited from. From my surgery and now speech therapy, I have not paid a dime to receive this treatment.

"Since my Surgery in 2019, there have been a lot of changes within me and the way people see me. My speech is better; my confidence has immensely improved, including my self-worth. Smile Train is a lifesaver and destiny changer for children with clefts. The speech therapy sessions have helped me in a very positive way." 
Bankole's experience represents the fate of many children born with cleft lip and/or palate conditions.
According to WHO, cleft lip and/or palate, occurs in approximately 1 per 500-700 births, the ratio varying considerably across geographic areas or ethnic groupings.
In Nigeria, one in 700 children are born with a cleft, facing difficulty in breathing, eating, speaking and hearing.
One reason most pregnant women look forward to their day of delivery with excitement is because they are eager to meet the babies they've carried in their womb for nine months.
This excitement, however, usually quickly turns to disappointment and emotional agony when the baby is delivered and has a cleft lip and/or cleft palate.
Dealing with this disappointment and bonding with the baby is a major struggle for most mothers and the child in question as he or she grows in the midst of other children.