'Doctor Says I Have Only 5 Years To Live' – Celebrity Mom, Kemi Afolabi Makes Startling Revelation About Her Battle With Lupus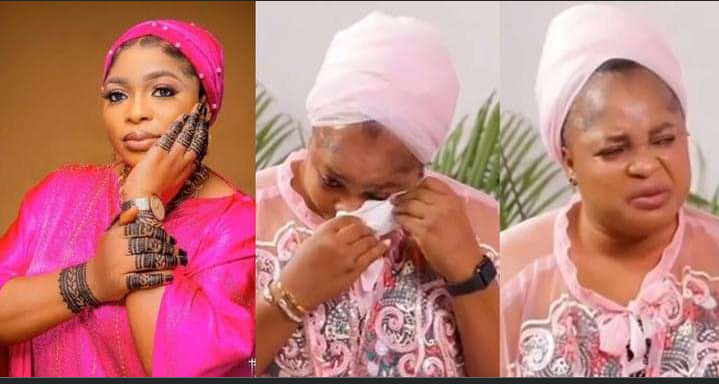 Nollywood actress, Kemi Afolabi has shared a shocking revelation about her 'incurable' ailment.
The 43-year-old mother of one said doctors gave her about 5 years to live and she has lived one year out of that already.
The Nigerian star was diagnosed with Lupus and said she has spent so much money already to manage it as it can't be cured.
In a recent interview with show host, Chude Jideonwo, published on Friday, Kemi tearfully revealed that her doctor has told her to prepare for the worst.
She quoted her doctor as saying,
"Make sure you are with your loved ones. At least, you still have up to five years."
Talking about the sickness, she said,
"I have lupus. It's not curable. You just have to take medications for the rest of your life."
READ ALSO: 'I Wrote M Will, Sold My Properties, Booked Burial Space' -Actress And Mum, Kemi Afolabi Recounts Battling Incurable Disease In 2021 
She noted that she paid N1.2m on a treatment yet it did not work as she continually cried in pain. She further disclosed that she is continually in pain.
Lupus is an autoimmune disease that occurs when your body's immune system attacks your own tissues and organs. It has no cure but can only be managed.
American singer, Selena Gomez has been open about her battle with lupus and had to undergo kidney transplant surgery years back following complications from lupus.
Watch Kemi Afolabi speak in the video Here.