'Stop Leading Women On If Your Intentions Aren't Good' -Nigerian Clergyman, George Izunwa Advises Men As He Spells Out The Repercussion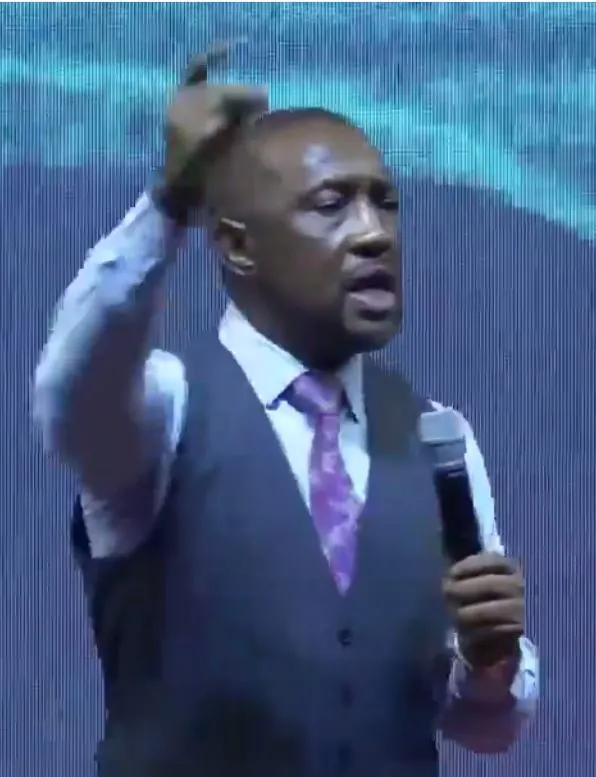 A Nigerian clergyman, George Izunwa of Gateway Church -The Lighthouse has shared some words of wisdom with men to stop leading their women on if they have no plans for the future and are just using these women for sex and to while away time.
While speaking to his congregation recently, the cleric told men that if the relationship gets to a point where acrimony, aggression and evil comes in, the lady will kneel down to cry unto God and the man in question's "destiny will come down."
He also advised men to stop using women to play games and not waste their destiny.
"When Young men are talking to ladies they are friends with, they get into discussions they shouldn't get into. They make statements that make the girl feel this young man has a plan and It gets worse when they start sleeping together.
READ ALSO: Reno Omokri Causes Quite A Stir Online After His Advice To Men On What The Ideal Type Of Marriage Is
The girl thinks that because he is talking nice to her and they are having immoral sex that he is interested, he is not. He is just using her and bidding time.

Back off… anytime you are leading a sister on, when it gets to a point where acrimony, aggression and evil comes. That girl will kneel down, cry to God for you and your destiny will come down because you thought you were playing a game, but that game is somebody's life. Don't waste anybody's destiny. Know how you talk to people, know how you lead people on."
Watch the video of him speaking HERE…