South Africans Share The 'African DNA Test' Used By Members Of Their Community To Determine If A Newborn Belongs To A Family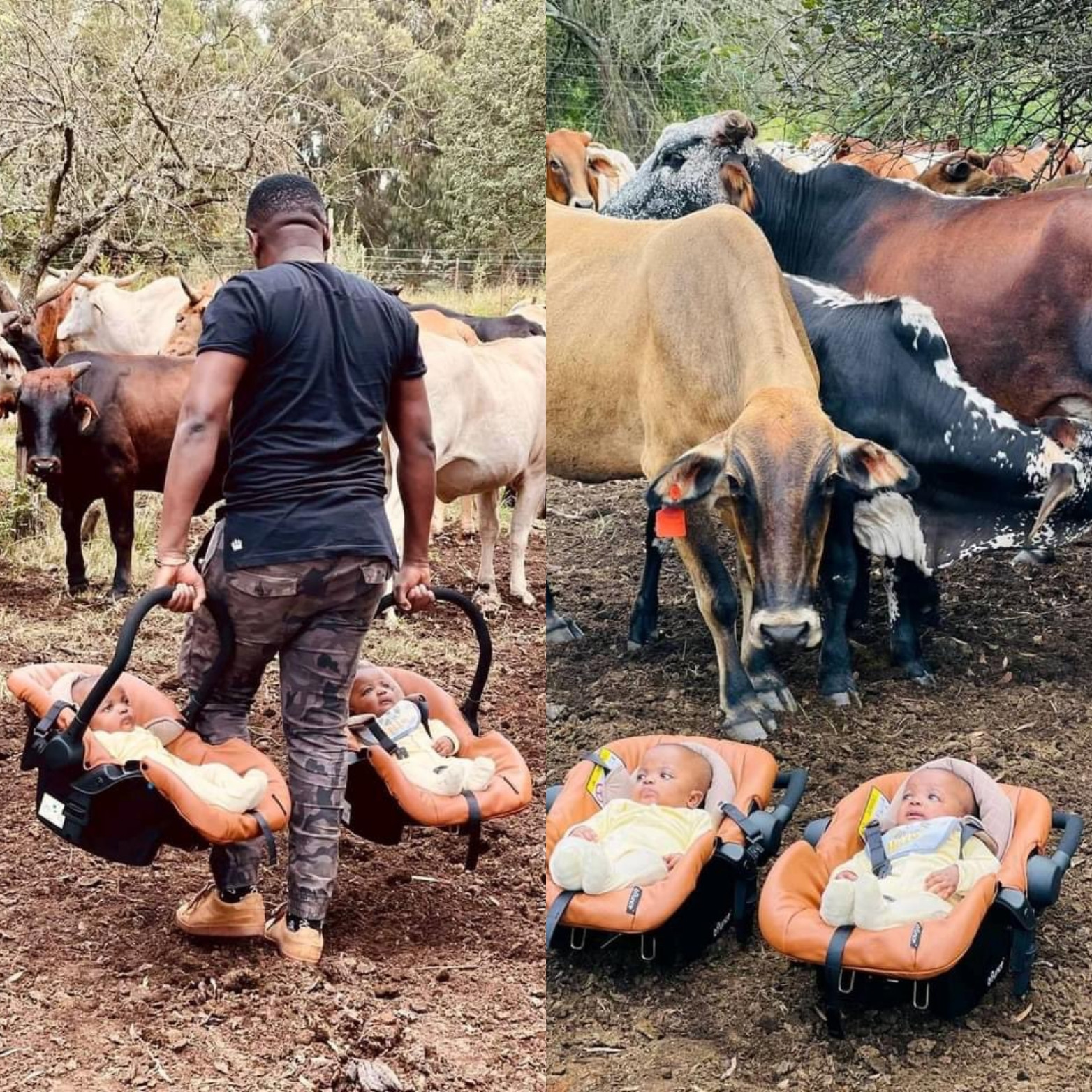 South Africans took to Twitter to share an unusual practice referred to as the "African DNA test".
A father was photographed taking two babies to a farm and leaving them on the floor, surrounded by cows.
Other South Africans on Twitter immediately understood what the picture meant and said it's a form of test carried out to the paternity of a child belonging to a particular family.
According to them, if the child belongs to the man, the cows will not attack the baby, but if the child is not the man's biological child, the cows will attack.
See some comments below…
One wrote:
"In 2002 my maternal grandmother once told my uncle that the child is not his and she's not gonna welcome a bastard in her family after this African test. My uncle got very angry. They didn't talk for a year until the lab DNA test confirmed what our granny was saying."
Another wrote:
"If the cows are calm, they belong to the family. If the cows go crazy and attempt to attack the child, they don't belong to the family. Very seldom do babies actually die from this. It's exaggerated to ward off chances."

"Wild. Apparently, If the baby is yours, the cow will not hurt the kids. If they kick and knock those babies with their heads, it means they are someone else's kids,"
wrote another South African.
READ ALSO: New Research Update Explains How Length Of Pregnancy Alters A Child's DNA