Actress And Mom-Of-3, Chioma Toplis Reveals Why She Will Not Attend Her 'Useless' Father's Burial When He Dies And It Is Heartbreaking!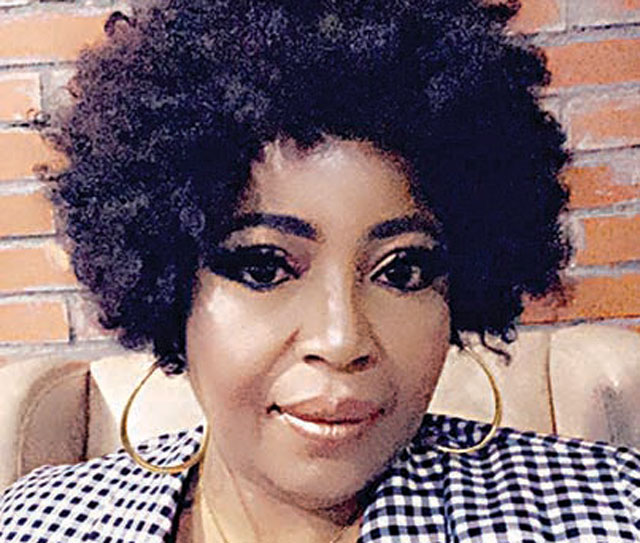 Nollywood star, Chioma Toplis has revealed that she will not attend her father's burial when he passes on.
The London-based actress while giving her opinion on domestic violence, disclosed that she had a bad relationship with her father whom she described as 'useless' and wondered why her mother married such an awful man.
According to Mrs Toplis, she grew up with an abusive father who is an elder in the church but her mum dumped him for several reasons ranging from laziness, cheating, foolishness, assault, and everything bad while noting that her mum is the 'winner' for leaving her marriage alive.
Chioma assured that her father's funeral will be nothing to write home about and that her siblings will not attend the ceremony either except her brother, the first son, just to fulfill the native and custom law.
Chioma, who is married to a white man and has three children, shared on Instagram:
SEE ALSO: "R.I.P My Useless Father" – Young Man, Victor Bills Rejoices At Father's Death And Tells Why
"I thought we are the only ones that have a U$ELE$$ father. He is an Elder in the church too. We are in the same boat, my mother left my father too for many reasons ranging from Laziness, lousiness, cheating, senselessness, foolishness, beating in fact Everything bad.

Do you know what? She is the WINNER for leaving alive. I grew up wondering what the h€ll made my mother marry such an AWFUL man.

I won't even attend his burial even if I am in Nigeria talk more of crying. The most interesting part is none of my siblings will either. Except my brother the first son just to fulfill the native and custom law.

Yes, he will definitely die before us because he came to this world before US!

N/B his burial will be nothing to write home about. Just open the ground and throw him in at the corner of our house beside the garden Oh Yes that is where he belongs! Of course he knows this already!"
ALSO SEE: Musician, Yung L Shades Deadbeat Biological Father As He Writes Glowing Tribute To Mourn His Adoptive Dad
See screenshot below…