'It Is Time' -Actor, Yul Edochie Introduces His Son With Colleague, Actress Judy Muoghalu As His Wife, Others React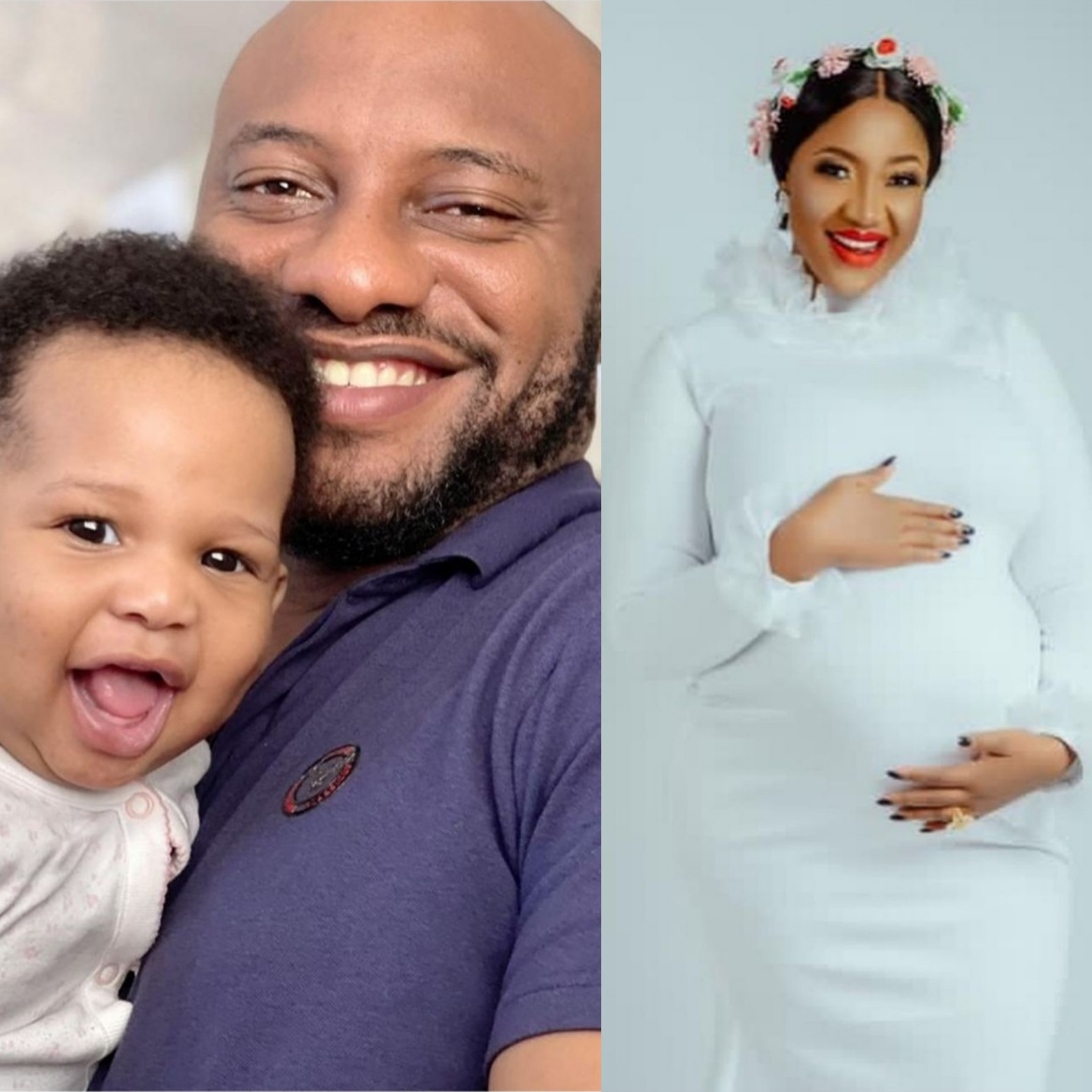 Nollywood actor, Yul Edochie has come out publicly to introduce the son he welcomed with his colleague, actress Judy Austin Muoghalu.
However, his wife, who share four children with the actor is making it clear that she isn't happy about it.
Some hours ago, the dad-of-five took to Instagram to show off his son with Judy, who he described as his "second wife".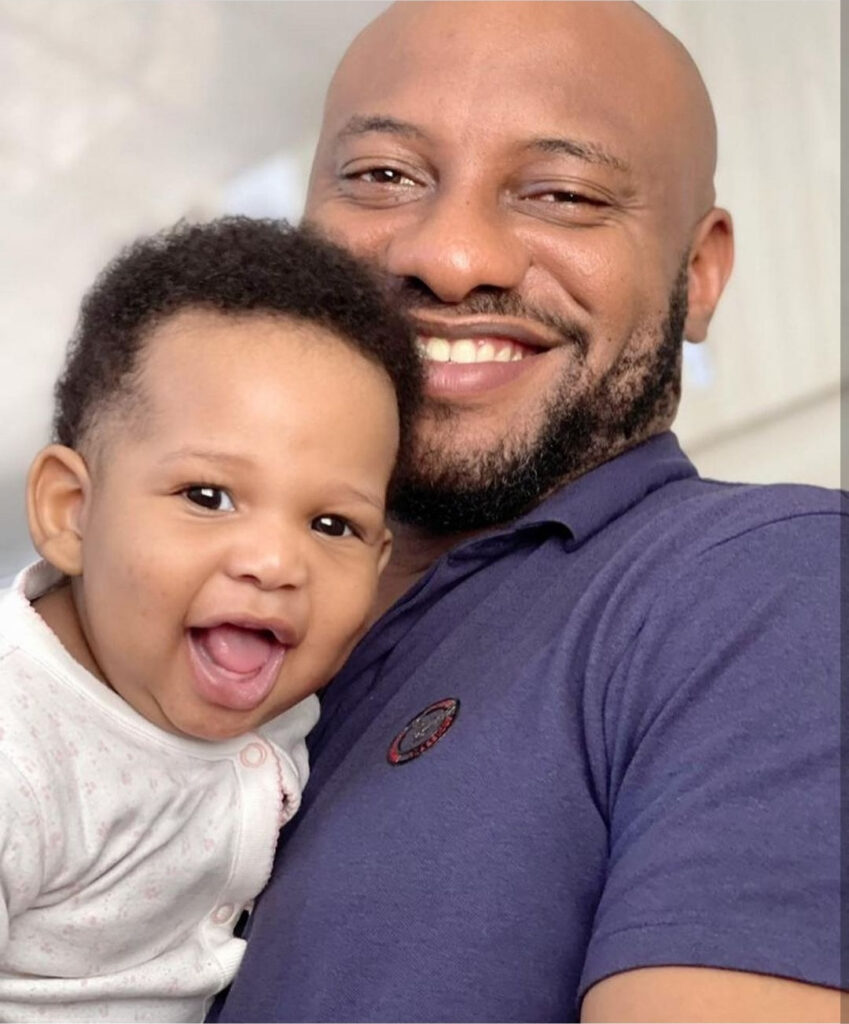 Sharing pictures with his new son, the actor wrote:
"It's time for the world to meet my son. His name is STAR DIKE MUNACHIMSO YUL-EDOCHIE. Born by my second wife @judyaustin1 And I love him so much, just as much as I love my other children."
READ ALSO: "Marrying At 22 Is One Of The Best Decisions Of My Life" – Yul Edochie| Video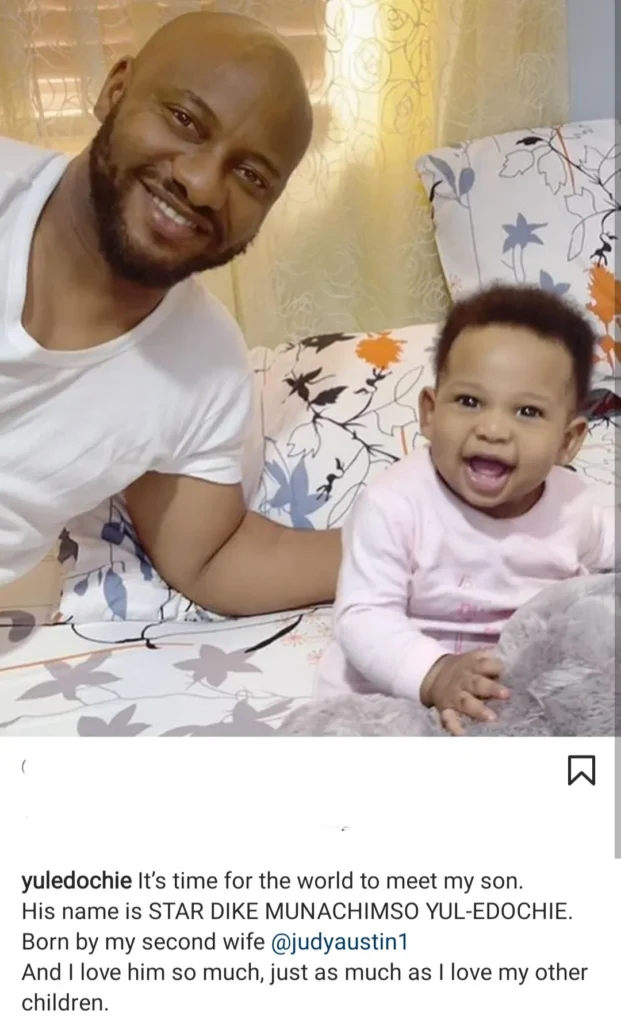 However, his first wife, May Yul-Edochie, who married the actor 17 years ago and has 4 kids (including a boy) with him, reacted to Yul's post, writing:
"May God judge you both."
ALSO READ: Actor Yul Edochie Has a Message for "the girls who want to marry only rich men"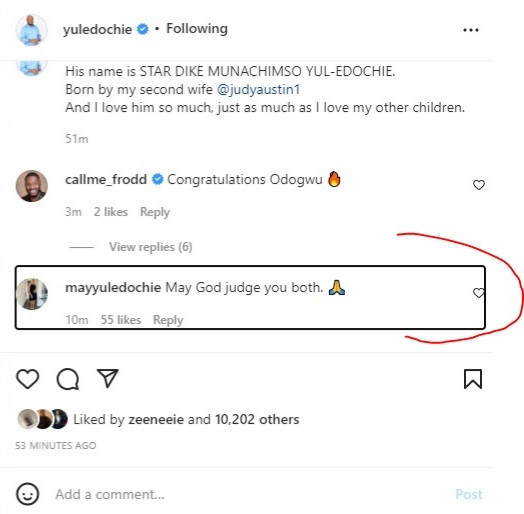 Hours before Yul confessed to having a child with another woman, his wife shared a cryptic post that reads:
"People reveal themselves through their actions. Life is a beautiful thing and there is so much to smile about…..joy will definitely come in the morning."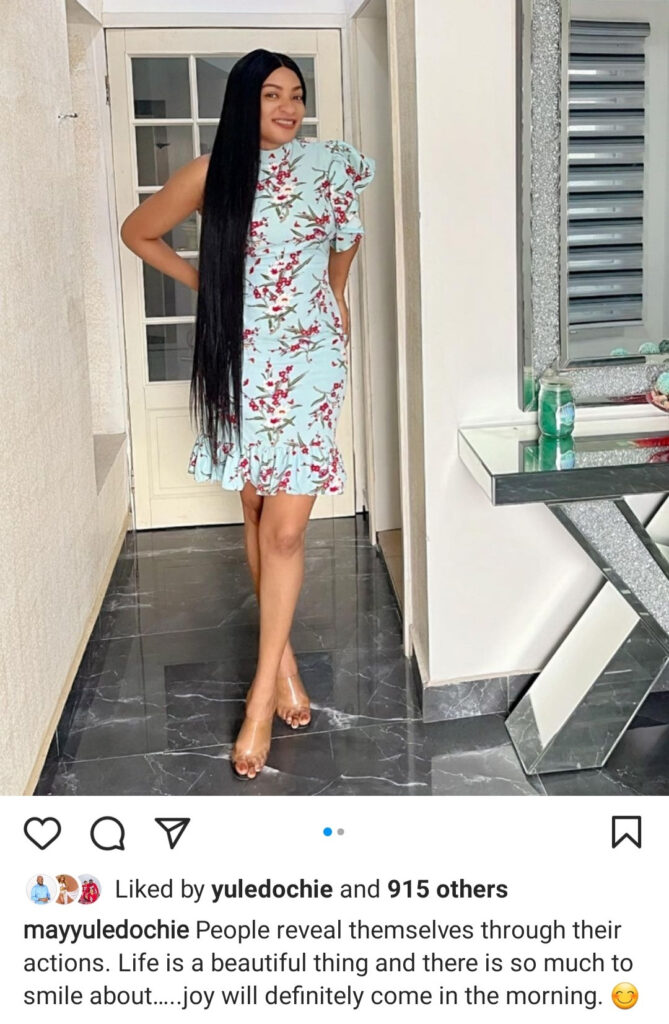 Reacting to the shocking revelation of Yul, Nigerians, celebrities have these to say:
Nollywood actress @Shangeorgefilms said:
"Wait o Yul for real? D shock wey sock me now, I need to eat, abeg make someone send me urgent 2k biko. No food for my house, make I no faint here."
Another actress @Joycekalu commented: "THIS LIFE NO BALANCE REALLY????"
Actress, Victoria Inyama shared a screenshot of a post on polygamy from one of veteran actor, Pete Edochie, Yul's father fan groups on Facebook. It read;
"Marrying two wives doesn't mean you are a man, it just means you are about to suffer and breed confusion among your generations."
Tagging Pete Edochie to the post, Inyama wrote;
"Thank U Sir @peteedochie …….This hurts…I am deeply hurt and Embarrassed."
Reno Omokri on the other hand is of the opinion that polygamy isn't a sin as it is hard for a single woman to satisfy the libido of a normal man.
Reno averred that many men in the bible including David, Abraham, and others practiced polygamy. According to him, it is only Bishops, General overseers, and elders that are forbidden from practicing polygamy. He stated that he will not counsel any man to marry more than one wife, but that polygamy is by far better than adultery and fornication.
Read his thoughts below…
"Dear Uche Chuta,

Thank you for your question. I generally would prefer to mind my own business, but as this is a direct question to me from you, a gubernatorial candidate, about Yul, who relates very well with me, I will respond to it.

In my personal opinion, I don't think Polygamy is a sin. Scripture is crystal clear that God Himself gave David many wives-2 Samuel 12:8. Abraham, Jacob, and many Godly men were polygamists, and it was a regular way of life in Scripture amongst everyday people. For instance, Samuel's father, Elkanah, was a polygamist-1 Samuel 1:2.

Polygamy is only forbidden for Bishops, overseers and elders in the church-1 Timothy 3:2. Monogamy is a Western construct, not a Christian one.

The modern marriage vows we use in Black Africa is a curse. It is not Scriptural. If you, Uche, can show It to me in Scripture, I will give you $50,000. And you know of my financial ability more than most people. It was adopted from Europe.

It is very hard for a single woman to satisfy the libido of a normal man. And this is the reason we have such a high rate of what we call cheating in our society. Compare the rate of cheating in Europe and America, with that of Saudi Arabia and Jordan and my point becomes clear.

Sadly, Black Africans have accepted this Western construct as a Christian one. Which is why we are now becoming tolerant of same sex marriage, and are very intolerant of polygamy. Meanwhile, you find polygamy in Scripture-Exodus 21:10, and the very thought of the other is abominable according to Scripture-Leviticus 18:22.

I will not counsel any man to marry more than one wife, but I will say that polygamy is by far better than adultery and fornication. But, these are my personal views."
Responding to Reno's thoughts, a commenter wrote:
"Reno did same and tried to hide it but trust social media, everything came out in the open. So he will definitely try to justify Yul. Birds of a feather. God bless real, loyal, God fearing, responsible men out there with self control. You are the real mvp and very few in this world."
Human rights activist, Kola Edokpayi on his part, hailed the Nollywood actorfor embracing polygamy.
The speaker at Edo civil society group, Talakawa's Parliament, who had earlier said polygamy is the only solution to extramarital affairs, commended the actor for having the 'courage' to reveal the identity of his second family.
Read his post below…
"Kudos to Yul Edochie for the courage to unmasked the identify of his second wife and handsome Son."

"It is better to get a second wife legitimately and be happy than to subscribe to sidechickism and be pretending to be Saint Gabriel before your wife.

"Don't expose yourself as a man to emotional servitude just to hypocritically please your wife at home

"I want to commend Yul Edochie for the bold and positive step he took to unmasked the identity of his second wife and handsome son to the world, this is a clear indication that he is a courageous and real man.

"I want to appeal to other men to follow the positive precedent established by the Popular Nollywood Actor instead of living in emotional pains.

"It is far better to eat the food legitimately by legalizing the second wife once and for all than to eat the food nicodemusly which is very dangerous.

"We say caboodle rejectamenta to sidechickism and Okpoism. Polygamy is the panacea to chdinmaism"