"Strangers Advised Me To Kill My Son": Singer, Jodie Opens Up About The Realities Of Raising A Special Needs Child In Nigeria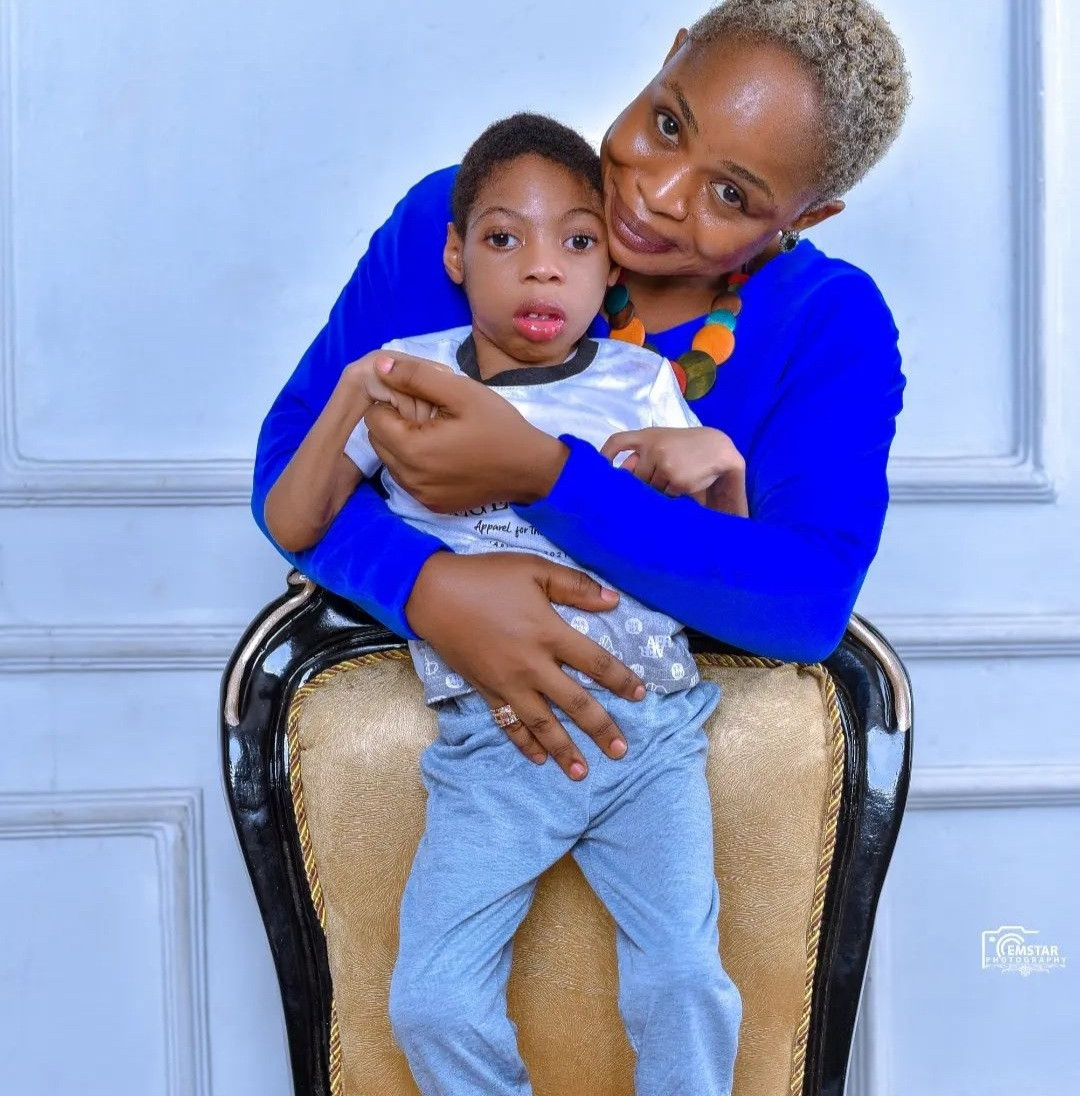 Kuchi Kuchi singer, Jodie, has opened up about the challenges of raising a special needs child in a country like Nigeria. Jodie, whose 6-year-old son, Chinua lives with cerebral palsy revealed in a touching post that the hospital where she had her son is to blame for his condition.
She added that she would have gone to a general hospital if she knew how things would turn out. The singer said that because of her son's disability, she cannot keep a relationship as her "soul is shattered".
She added that her son's situation makes her fall ill "almost every 3 weeks due to stress".
According to the mother of one, who disclosed how her son's condition has also affected her finances, many have advised her to kill the little boy "because such children are sent to swallow up finances".
Jodie whose birth name is Joy Eseoghene Odiete noted that she's had to do all sorts of jobs to provide for her child, but the high cost of child care absorbs all of her earnings.
She further disclosed that special needs children don't eat regular food and need special care and this drains finances of parents.
She explained that her son's health condition has turned her into a beggar. She said:
"My finances have been swallowed. My friends have abandoned me because I'm a beggar. My debts are new every morning."
Jodie said that just like her, other special-needs parents have suffered alone for too long because they have been ashamed of the stigmatization.
But she says this shame has to end so they can get help for their children.
"We are now shameless. We are now helpless. We have gone mad… We need a permanent solution,"
she wrote.
She urged the government, non-governmental organizations, and other authorities to create a "permanent solution" for special needs children's care so that parents do not have to go bankrupt to care for their children.
SEE ALSO: Nigerian Singer, Jodie Pens Inspirational Notes To Mothers of Special Needs Children
She concluded:
"My head is heavy. My eyes hurt, because I cry every night. Don't wait for singer of Kuchi Kuchi to die first before you do a memorial service while her child is left to suffer. Do not spend a dime when I'm dead. Do all you can about it now while I'm alive. I beg you Nigerians."
The songstress married actor David Nnaji, Chinua's father, in October 2015, but the marriage ended shortly after Chinua was born (Read Here).
David then welcomed a baby girl with another woman.
She wrote partly on Wednesday,
"I am using the soft spot that song may have created to make this appeal. In the past six years, I have hawked beaded jewellery in offices. I have sold hair care products. I have begged. I have borrowed.

Who knows? Maybe the essence of Kuchi Kuchi was not for my popularity, but to respond to the silent cries of mothers who gave birth to special needs children.


Maybe its essence was to speak for the blood of the special needs children that have been spilled IN SECRET by helpless mothers who did not know what else to do. I know this because some strangers have advised me to kill or abandon my son because such children are sent to swallow up finances."
ALSO SEE: Psychologists Educate Parents On The Steps To Take Towards Handling Kids With Special Needs In A Better Way
She also stated,
"Special needs children do not eat normal food. Special needs children need a lot of medical, emotional, etc. care. Special needs children require the help of well-established world-class organisations, because it is not their fault that they were born that way."
Read Jodie's full post below…