This Is How Many Homes Are Destroyed- Reno Omokri Writes To Newly Weds | Can You Relate?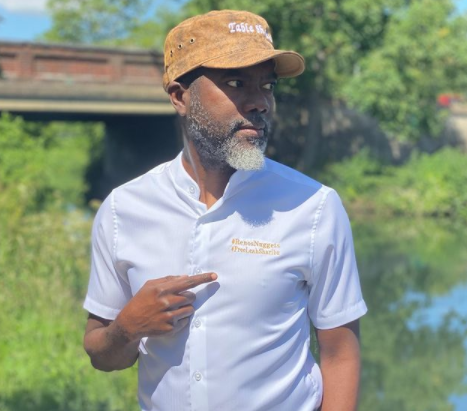 A new day, a new nugget! Former Presidential aide and author, Reno Omokri has yet again dished a fresh take to newly weds and it is definitely spot-on and relatable.
Immediately after my wedding, my husband's relatives who came for the occasion stayed with us for three days before leaving for their various homes.
My mother in-law on the other hand stayed. Even when her siblings advised her to go with them for me and hubby to spend time alone, she never agreed.
She lived with us for three years and the experience was terrible. It took God, serious prayers before she could leave. I went through hell in my home.
In a post shared on his Instagram page, Reno advised newly weds against bringing family members into their homes after the wedding ceremony.
According to the married dad, bringing family members or relatives has destroyed a lot of homes. Explaining further, Reno said out of foolishness, the newly weds allow in-laws live with them from the get-go. The in-laws note the imperfection of the spouse not related to them, and inform their extended family, and just like that…
READ ALSO: 10 Nigerians Share Their Opinions On How Long Should In-laws Stay With A Newly Wedded Couple?
Read his post below…
"Dear couples,

After your wedding, note that you need time to strengthen your marriage Union. If you bring in relatives to live with you, you may not be able to strengthen your bond. You need a house that is so free that both of you can chase each other naked around it, like Adam and Eve in the Garden of Eden.

This is how many homes are destroyed. Two imperfect people marry. Out of foolishness, they allow in-laws live with them from the get-go.

The in-laws note the imperfection of the spouse not related to them, and inform their extended family, and just like that, your marital issues are extended and become family issues!"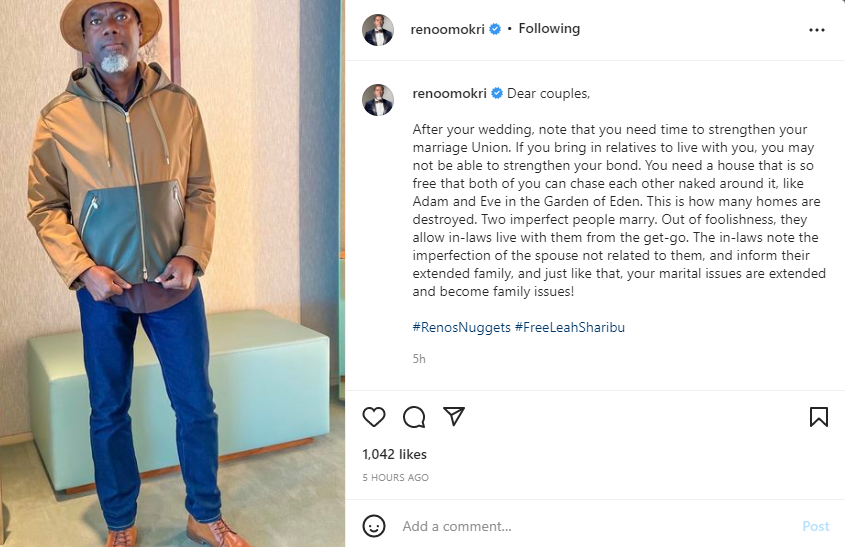 If you find this relatable, kindly share your experience with us…