NCDC Alerts Nigerians On Spread Of Monkeypox, Names Those At Greater Risk Of Contracting The Virus + Preventive Measures To Take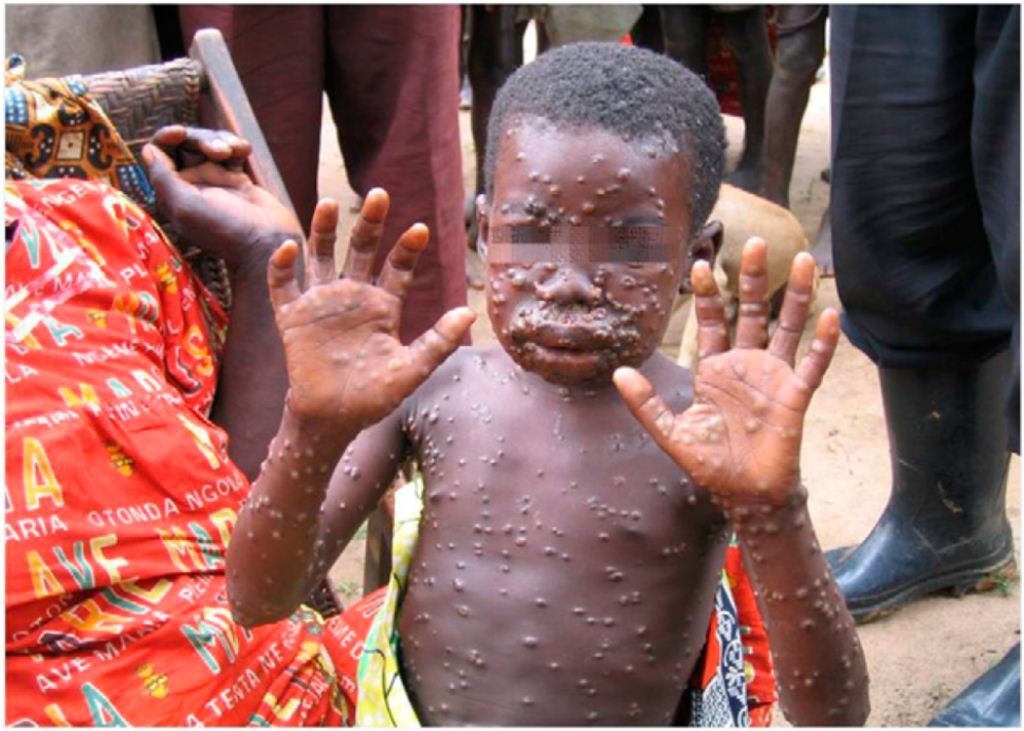 The Nigeria Centre for Disease Control, NCDC, has alerted Nigerians of the deadly viral infection, Monkeypox amid the spread of the virus in the western world.
In a statement on its website, NCDC disclosed that there is no specific treatment for monkeypox infection as it advised Nigerians to take preventive measures to protect themselves against the virus.
According to the statement:
"There are no specific treatments available for monkeypox infection, although various novel antiviral have in-vitro and animal data supportive effects such as Brincindofocir and Tecovirimat.

Measures that can be taken to prevent infection with monkeypox virus include: avoiding contact with animals that could harbour the virus, both sick or dead animals in areas where monkeypox cases have occurred; avoiding contact with any material that has been in contact with a sick animal; thoroughly cooking any animal that might have come into contact with an infected animal; handling them with standard precautions and observing monkeypox symptoms for 30 days and washing with soap and water after contact with infected animals."
NCDC also revealed that household members and health workers are at a greater risk of contracting the deadly virus.
According to a statement released,
"The exact reservoir of monkeypox is still unknown although African rodents are suspected to play a part in transmission. The virus can spread both from animal to human and from human to human with transmission occurring when a person comes into contact with the virus from an infected animal, human, or materials contaminated with the virus such as bedclothes.

The virus enters the body through broken skin (even if not visible), the respiratory tract, or the mucous membranes of the eyes, nose, or mouth.

Animal-to-human transmission may occur by direct contact with the blood, body fluids, the skin or mucosal lesions of infected animals (e.g. monkeys, squirrels and rodents). This can happen through a bite, scratch, handling, eating of inadequately cooked infected bushmeat.
SEE ALSO: MonkeyPox Virus: Ministry of Health Advises Against Consumption of Certain Foods | See List
Limited human-to-human transmission is thought to occur primarily through prolonged face-to-face contact via large respiratory droplets. It can also result from direct contact with the body fluids or skin lesions of an infected person, or objects they have contaminated such as clothing or bed linen.

As such, household members or healthcare workers are at greater risk of infection."
On symptoms to watch out for, the statement said,
"The incubation period of monkeypox is usually between 6 to 16 days but can range from 5 to 21 days. The clinical manifestation of the disease has two phases, with an initial invasive period in the first 5 days, where the main symptoms are fever, lymphadenopathy (swelling of lymph nodes), back pain, intense headache, myalgia (muscle ache) and severe asthenia (lack of energy).

A maculopapular rash (skin lesions with a flat bases) appears 1-3 days after the onset of fever, developing into small fluid-filled blisters (vesicles), which become pus-filled (pustules) and then crust over in about 10 days.

Complete resolution takes up to three weeks. Nearly all patients have face lesions, three quarters have lesions on the palms of their hands and soles of their feet, and 30% have genital involvement.

The eyes are involved in most cases, 20% have lesions on the eyelid, with some on the cornea. There are oral mucosa lesions in 70% of cases. Skin lesions can vary widely from a few to up to many thousands, and the lymph node swelling can precede the rash unlike in other Orthopoxvirus infections.

Monkeypox is usually self-limiting, with symptoms lasting between 2 and 3 weeks. Severe cases occur more commonly among children, who also have greater mortality – the case fatality has ranged from 1% to 10%, higher in Congo Basin cases."
ALSO SEE: Pregnant Woman & Hubby Infected With Monkeypox in Rivers Cry Out: "Life is Hell, Help Pls!"
Meanwhile, on Monday, the NCDC and partners conducted a risk assessment to evaluate the current national and global epidemiological reports of monkeypox. It said,
"We continue to work with other MDAs & partners to ramp up preparedness, surveillance & response activities across the 36 + 1 States."
Issuing a word of encouragement, NCDC Director-General, Ifedayo Adetifa tweeted,
"The work is never done, pathogens never rest – and why should they, it's a matter of survival for them too? We #KeepPushing #Onwardsandupwards."