WHO Experts Explain The Risk Factor Associated With Monkeypox As Its Outbreak Reaches 257 Confirmed Cases Worldwide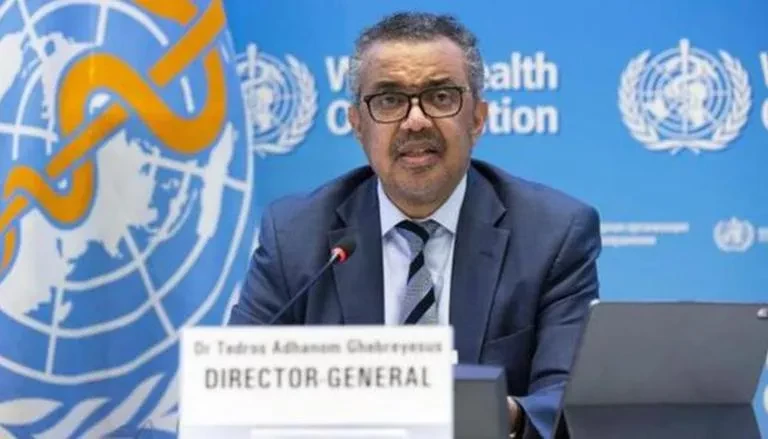 Health experts with the World Health Organisation (WHO) have explained the risk factors associated with Monkeypox as the virus continues to spread globally.
This is coming after WHO received report of 257 confirmed monkeypox cases and about 120 suspected cases in 23 nations were recorded.
The United Kingdom topped the infection log with 106 cases, followed by Portugal and Canada with 49 and 26 cases respectively.
In the United States, the Centers for Disease Control and Prevention has reported 12 cases in eight states.
In five African countries, the WHO said it has received reports of 1,365 cases and 69 deaths due to the virus. These illnesses were reported in various periods ranging from mid-December to late May.
Speaking during a Facebook live session on Monday, May 30, WHO Technical Lead for monkeypox, Rosamund Lewis, said close contact with monkeypox patients is the most significant risk factor for monkeypox virus infection, adding that the virus is moving into older populations, even in the endemic setting.
She added that measures to curtail the further spread of the virus should be taken before it reaches more vulnerable people and makes itself a replacement for smallpox in the broader population.
SEE ALSO: NCDC Alerts Nigerians On Spread Of Monkeypox, Names Those At Greater Risk Of Contracting The Virus + Preventive Measures To Take
She said:
"Health workers, doctors, nurses and health authorities, governments need to realise this is something they need to work on. Get tested, train health workers and raise awareness, so that the cases that are occurring can be detected quickly and so that transmission and for the spread can be stopped, that is the objective."
Speaking on the kind of symptoms people should be aware of, the WHO Advisor on HIV, Hepatitis, and STI programmes, Andy Seale, said the critical thing that people need to do is really lookout for any unusual rash, sudden onset of fever, or swelling in lymph nodes.
He added:
"And of course, be conscious of your own social networks. If you hear from a previous or current partner, whether it's a social partner or somebody that you've had a sexual relationship with, that they're either unwell, take extra care and seek health advice."
ALSO SEE: Monkeypox Hits Nigeria: 21 Cases And 1 Death Recorded In 10 States
Similarly, to an explainer on the WHO website, the incubation period of monkeypox, which is the interval from infection to onset of symptoms is usually from 6 to 13 days but can range from 5 to 21 days.
The global health body says the infection can be divided into invasion period and skin eruption. It said;
"The invasion period lasts between 0 to 5 days and is characterized by fever, intense headache, lymphadenopathy (swelling of the lymph nodes), back pain, myalgia (muscle aches), and intense asthenia (lack of energy).

While the skin eruption usually begins within 1 to 3 days of the appearance of fever. It mostly affects the face in 95 per cent of cases, and palms of the hands and soles of the feet in 75 per cent of cases."