Nigerian Mum Sparks Outrage After Asking On A Group How She Can Make Her Baby Have Lighter Skin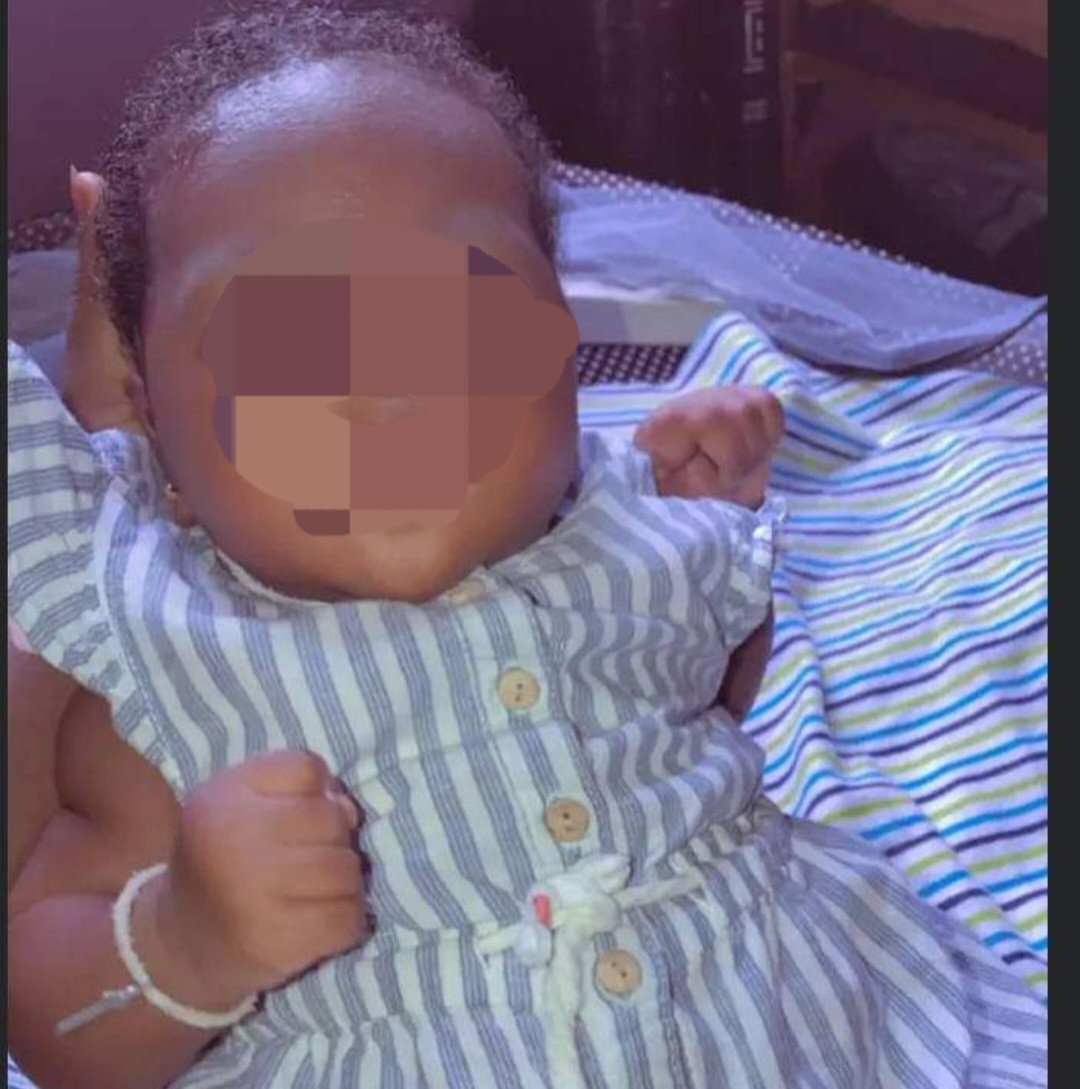 A young mother has caused an uproar on social media after asking for tips on how to make her gorgeous melanin-skinned daughter's skin lighter.
The young mom posted a photo of her beautiful daughter to a Facebook group for nursing mothers, asking other mothers for advice on how to make her daughter's skin lighter.
She asked in the group:
"Pls this is my baby. What can I use to make her lighter a bit?"
A screenshot of the woman's question on the group was shared online and have now gone viral, eliciting different reactions with many berating her for wanting to change her daughter's natural complexion.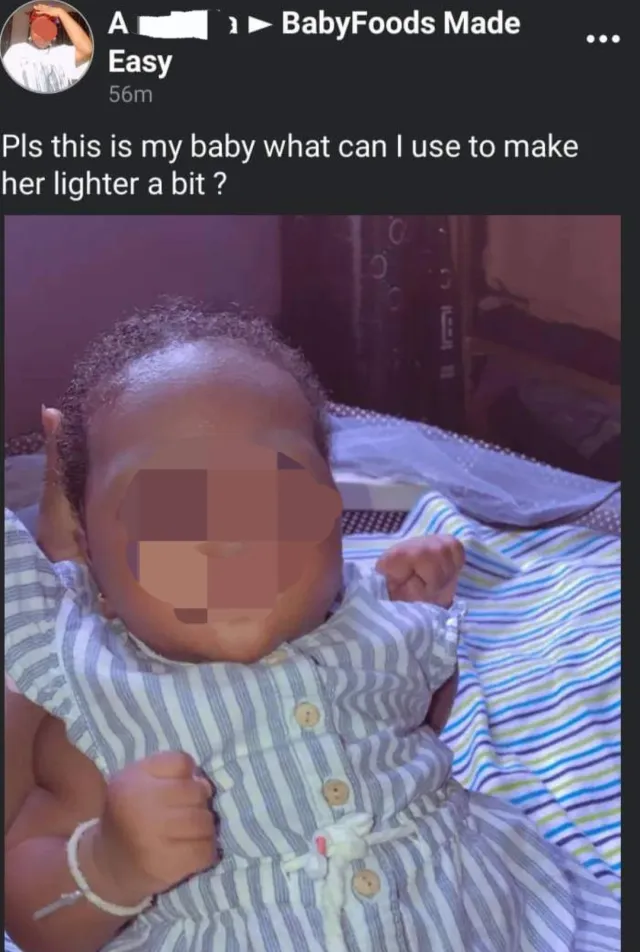 See some comments as you scroll…
@5d_hottie wrote, "Some people really don't deserve to be a Mum , cos I don't understand this."
@heleneneoche, "Hmmm some people are so obsessed with der children being fair, some children now get knuckles 
".
@finegirl_official, "It's sad how some mothers transfer their inferiority complex to innocent babie like wtf is this?
".
@dico_odinaka, "That child should be collected from her. So she wants to start bleaching a baby at this age. Kai, all these unworthy mothers".
@Anonymous, "What's the reason for the skin lightening? God gave her the perfect skin she deserves. She's got a lot to offer asides the colour of her skin. Celebrate what you've got."
@Balogun, "This is the most shameless thing I have ever read from a mum, it's so sad to know our insecurities started from words we heard from our parents."
@Donald, "This how some parents give their babies disease like cancer and what not when they eventually grow up…stupid people."
SEE ALSO: Learn From The Story Of Nigerian Mum Who Caused Her Young Daughter's Kidney Disease Through Skin Bleaching
Just of recent, a Twitter user @tejumola_, shared how a child was diagnosed with chronic kidney disease after her mom bleached her skin.
The mother allegedly opted to bleach her child's skin because she is darker-skinned than her siblings.
The innocent child is now dangerously ill and on the verge of death, according to the Twitter user who shared the heartbreaking news on the microblogging platform.
The tweet read:
"How do you bleach your baby's skin up to the point where they develop chronic kidney disease before age 10? An innocent child is at the brink of death due to the parents' recklessness and I just can't make sense of it.

When I say I hate paediatrics, most people assume it's cause I don't like kids but it's because I just can't stand parents. This should be a criminal offense, a defenseless human left in your care should not be treated this way.

Ignorance is no longer a good enough excuse. You are telling me you want to "bring out the baby's colour cause she's not as fair as her siblings." You know what? I'm exhausted. I can't.
ALSO SEE: Infertility & Many More– Gynaecologist Warns Of The Adverse Effects Of Skin Bleaching
A woman from my former church wouldn't touch her baby within the first few hours of life because she was convinced that he wasn't hers.

Her reason: "He's just too black" Imagine not feeling the warmth of your mother fresh out of the womb because of this…This is a woman who is dark skinned with a husband with the same complexion. She said her first children did not come out that "black"."