Nigerian Journalist, Agba Jalingo Decries Gender-based Violence Against Men, Shares Sad Stories Of His Male Friends In Abusive Marriages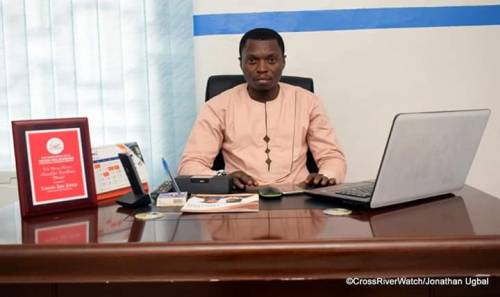 Nigerian journalist, Agba Jalingo has decried the increasing rate of gender-based violence against men.
The activist and Publisher of CrossRiverwatch stated this on Tuesday, June 7, after a friend was hospitalized due to alleged domestic abuse by his wife.
He also pleaded with male victims of domestic violence to speak up about their plight and not die in silence.
"Many of my male friends are suffering in silence because of violence from their wives. One is in the hospital now. This GBV must take a shift.

"We must stop genderizing domestic violence. Many men are dying in silence and I mean it. Our friend was rescued from the brink of suicide because he married a woman I don't know how to describe. He is in the hospital. He has been through hell.
READ ALSO: OAP, Osi Suave Makes Example Of His Friend's Marriage To Warn That Manipulation Is Cue That Domestic Violence Will Happen
"Physical abuse with injuries, emotional taunting, infidelity are some of the things MANY men I know are going through. But they can't talk.

"If your wife is dishing you domestic violence, please SPEAK OUT. Please I say SPEAK OUT. Don't be ashamed. I'm tired of the stories I'm hearing.

"My friend has never been a violent man. He is just a gentleman in mad love with a violent extravagant woman and that woman wants to kill him."