Nigerian Woman Counsels Single Ladies On How To Attain Their Goal Of Getting Married Early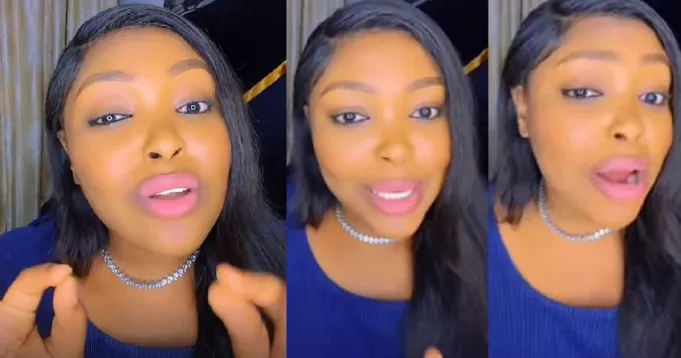 A young Nigerian woman has counselled single ladies on how to attain their goal of getting married soon.
According to the woman identified as Precious Ubani on TikTok, single ladies who desire to settle down soon must stop dating men in their 20s.
Precious further advised them not to date their age mates because most guys their age will not be thinking of marriage till they are older.
Speaking further, Precious reiterated that a woman who truly desires to settle down early should be with men who are much older and ready to settle down too, that is a lady in her late twenties should date a man between the ages of 33 and 35.
READ ALSO: Actress, Ayo Adesanya Tips Career-Driven Single Women Who Want To Get It Right With Marriage And Family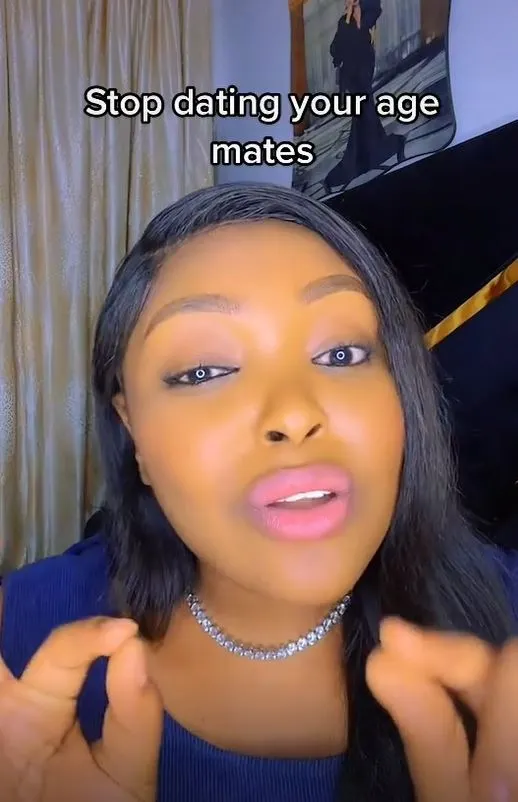 ALSO READ: Agbani Darego Encourages Single Women As She Opens Up On Having Her First Child At 35+
She said in part:
"If you want to quickly get married one of the things that can help your ministry is to stop dating guys that are the same age as you…You want to get married and you're mingling with small small boys stop it!… If you want to get married go for men that are ready to settle down.

At 26 tell me if that guy is thinking of marriage, as a 25 year old lady you should be dating men that are 33, 35… Date guys that are way older than you so you nio go too tey for your papa house."