Georgina Onuoha, Victoria Inyama, Daddy Freeze, Others React As Yul Edochie's Teen Daughter Distances Herself From Him And His Career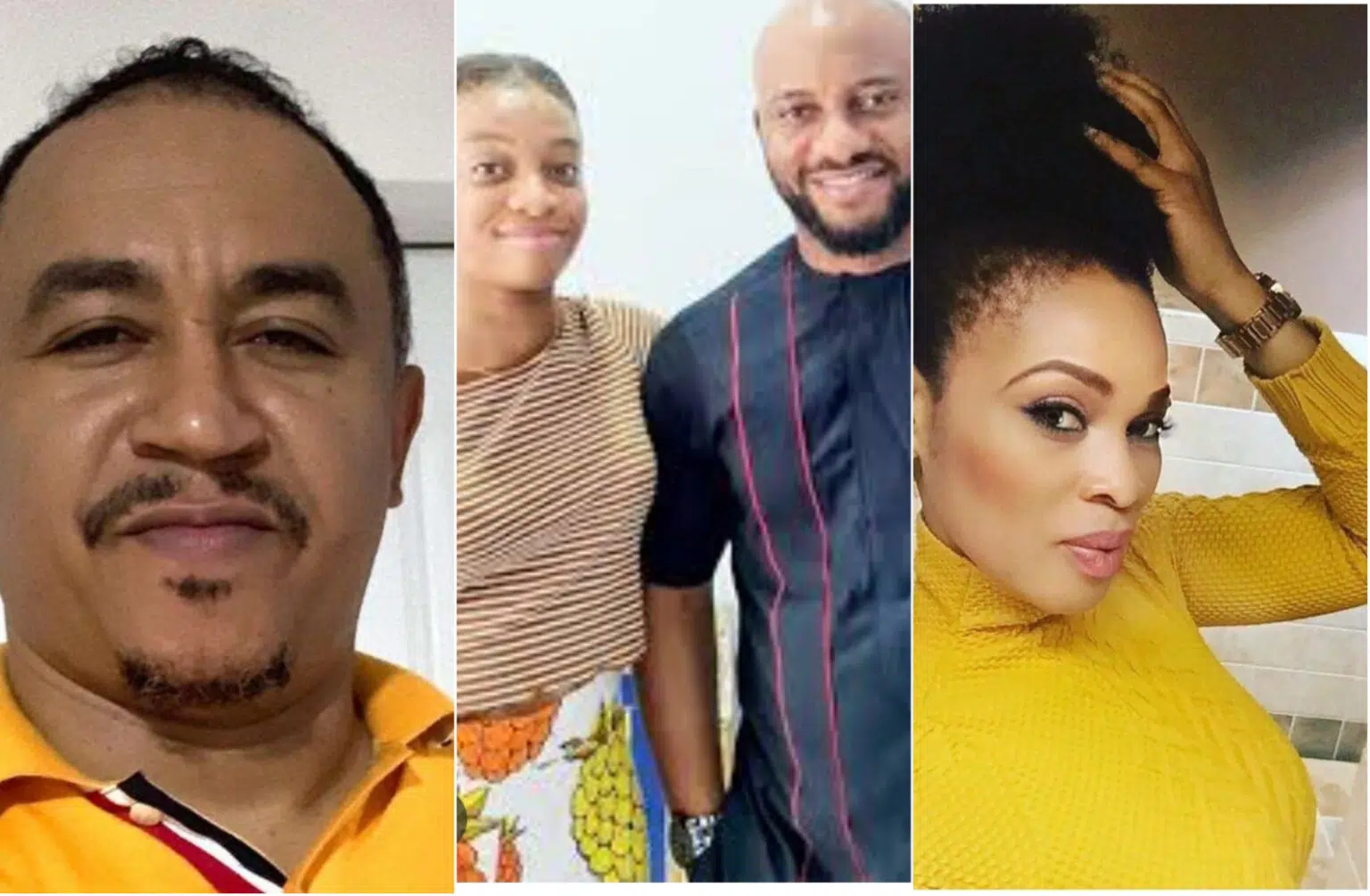 Media personality, Daddy Freeze, and celebrity mothers, Georgina Onuoha and Victoria Inyama have weighed in on Yul Edochie's daughter's subtle denouncement of her father.
Yul's first daughter, Danielle Edochie, had reacted to trolls who tagged her name alongside her father's name and other Nollywood practitioners.
The teenage girl took to her Instagram story to express frustrations with those who linked her name with her father's.
Danielle iterated her stand on her career choice, stating that she does not have business with acting and Nollywood. She also begged trolls to stop linking her name with her father's as they have different choices.
She wrote:
"Please I'm NOT an actress, I have no business with acting and Nollywood, no dey force career on me abeg.

I don't act and I'm not interested in acting. Acting is for him and not for me and I am a whole different person, I am my own identity.

Please stop tagging me in post related to him /nollywood/films/actors. I am not interested in Nollywood."
Reacting to it, Daddy Freeze stated that he loves it when children have their own identities and ambitions. The dad of four added that he also loves how she passes her message across to her dad subtly and politely.
"From the desk of @danielleyulsdochie. I love it when children have their own identity and ambitions… I also love how she passes her message across subtly and politely…"
READ ALSO: Actress Georgina Onuoha Writes To Yul Edochie After He Claimed Taking A 2nd Wife Brought Him And Wives Blessings
Georgina on the other hand wrote:
"I hope people will stop tagging and bothering this young woman. She is hurting. She is grown and understands what her mom is going through. Usually, kids take pride on what their father does, especially from a lineage of entertainers.

I just hope he (dad) and Nigerians will respect her right to be her own person. And leave her out of her father's mess. When trust is broken, it will take amazing grace to restore. I wish her well.

Children also suffer when parents tear down all they've known to be home and safe haven. Things can never be the same when you take that Happiness away. No child loves seeing their mother cry or go through pain. I wish Danielle well."
READ ALSO: Yul Edochie Finally Speaks On Why He Picked A Second Wife, His Reasons Will Leave You Dazed!
Victoria Inyama added:
"When a child does not want to be connected to h…. children are not as before…they know…this is the daughter… imagine the sons… May our children always show up for us… I love Danielle…

No child can bear her mother's tears… children have emotions too and this is her childhood trauma."