Nigerians Share Beautiful Stories About Their Fathers And It Will Leave You Teary-Eyed
Father's Day was celebrated on Sunday, June 19, and to mark the special day, a Twitter user asked people to talk about the bonds they share with their fathers and the influence of fathers in our society.
Father involvement has increased dramatically over the past several decades, and simultaneously, the role of fathers in their families has evolved from conceptions of fathers as distant breadwinners to a more holistic recognition that they are equal co-parents.
Fathers also play a very important role in our society. Beyond riding and grinding for us every day, they teach and guide, mold, and shape who we become.
Every Father's Day, we recognize, acknowledge, and appreciate the sacrifices our fathers make to give us the opportunity to be and have.
A father's love for his children is unparalleled and this past Sunday, people chose to celebrate who they are, their journey, and what we have gleaned from them.
The Twitter user wrote:
"It's Father's Day today. Let's celebrate fatherhood, paternal bonds and the influence of fathers in our society. Quote or Reply with a narration of that sheer act of selflessness and sacrifice your father pulled at any point in your life that you will never forget."
Nife

@Nifemey_:
So many but one in particular I remember was when he traveled from Lagos to Akure because I was sick for days, stayed with me at the clinic and did all my laundry
. Something I'll always cherish.
READ ALSO: Nigerian Dads Share Their Inspiring Reflections On Fatherhood During The Coronavirus Pandemic Lockdown
Edu

@EduEle5:
Happy birthday to my Father. Pastor Samuel.
He gave so much to my training and Education. His salary would have to be combined for months back then to make up my semester fees but I was always among the top three to pay fees, never from secondary school till University.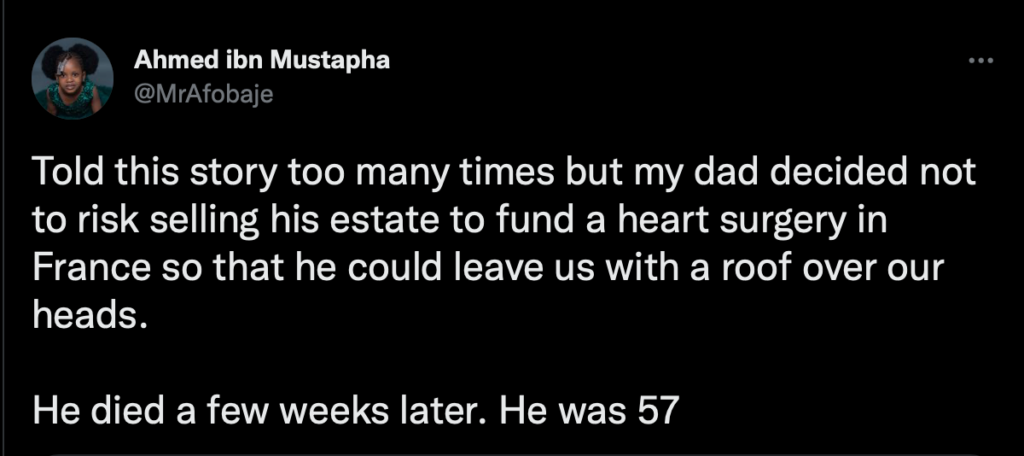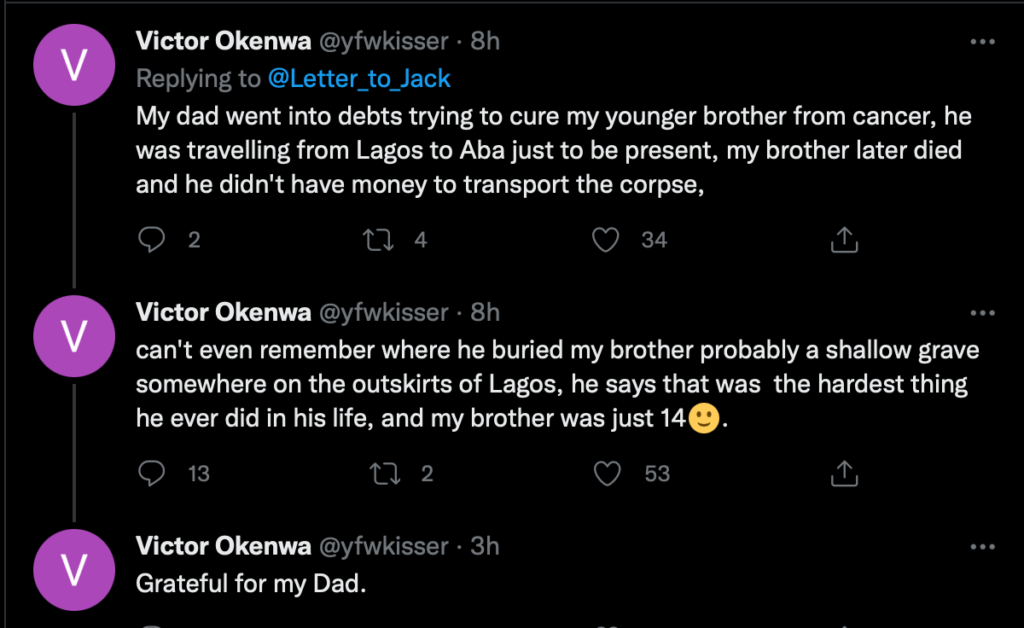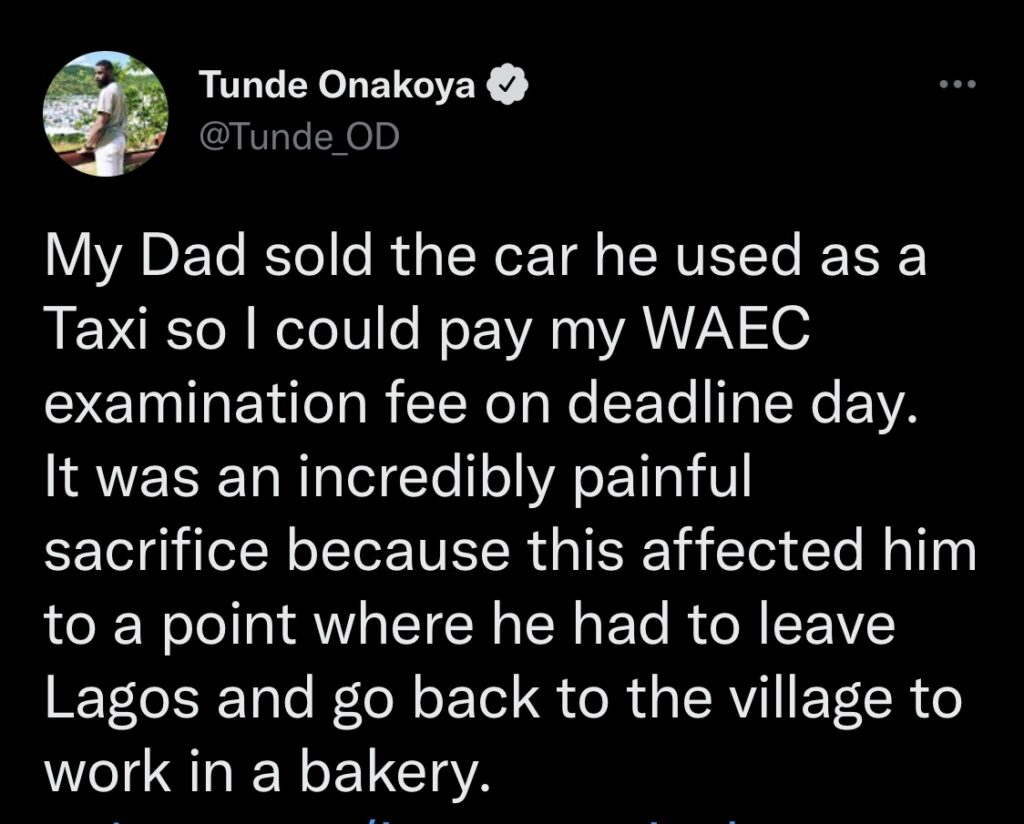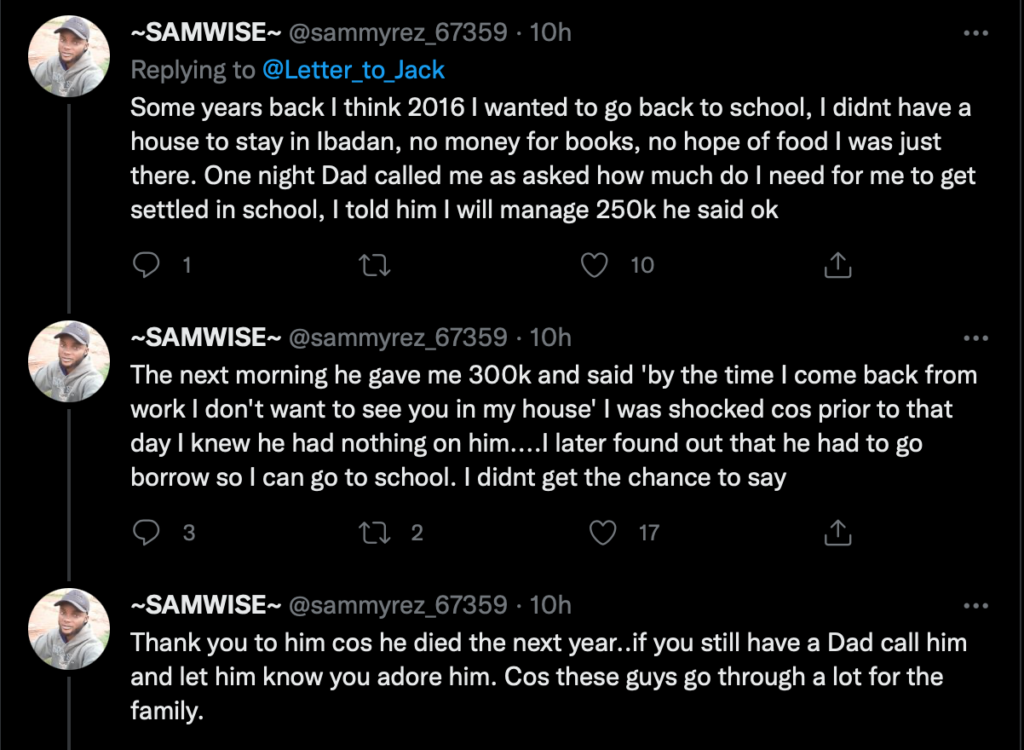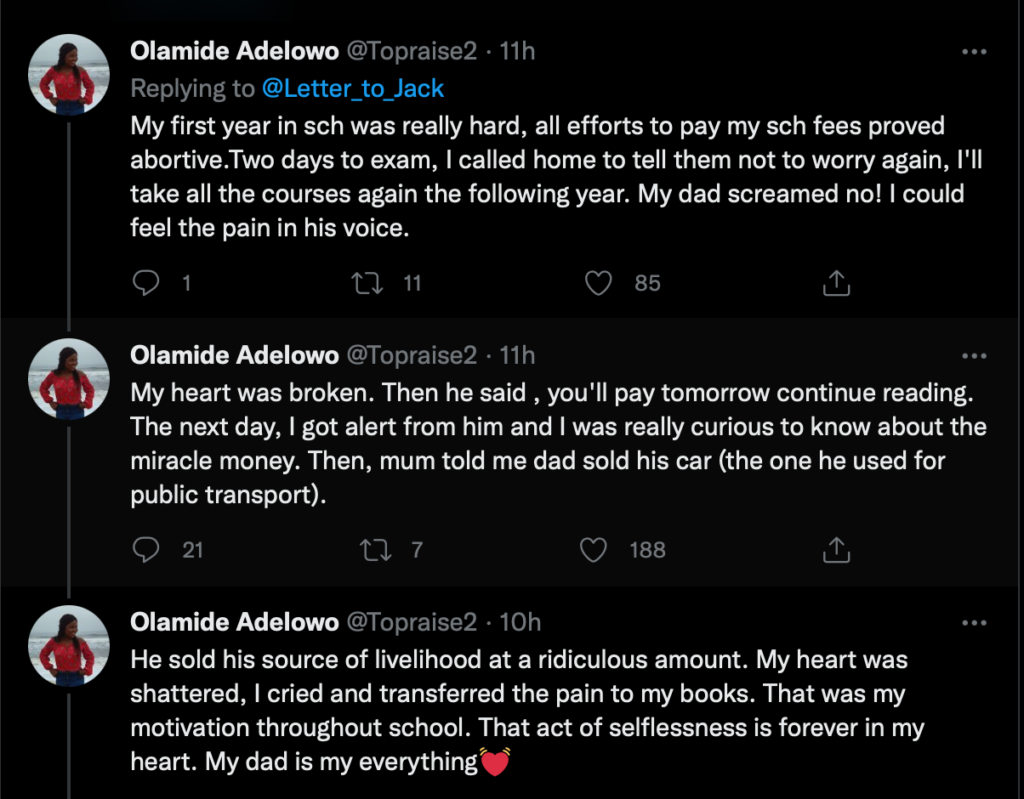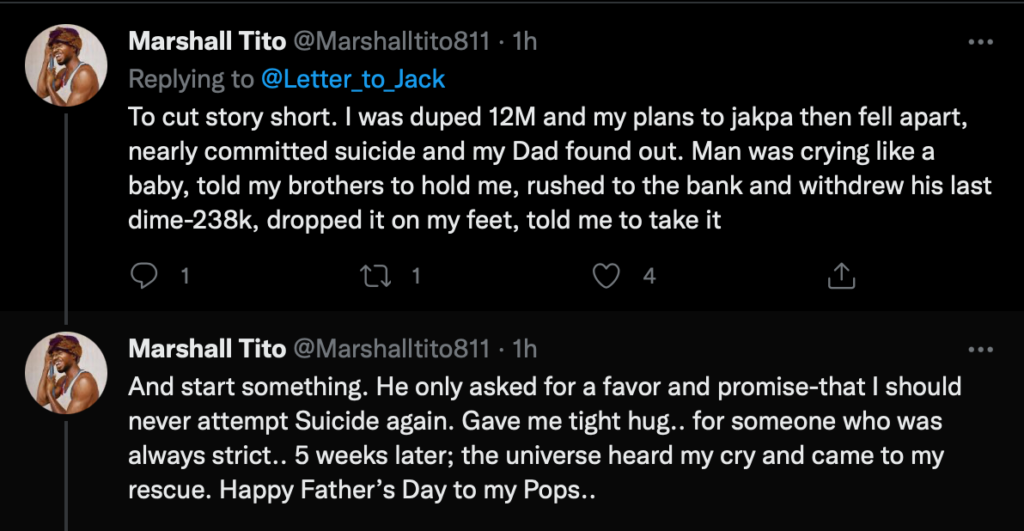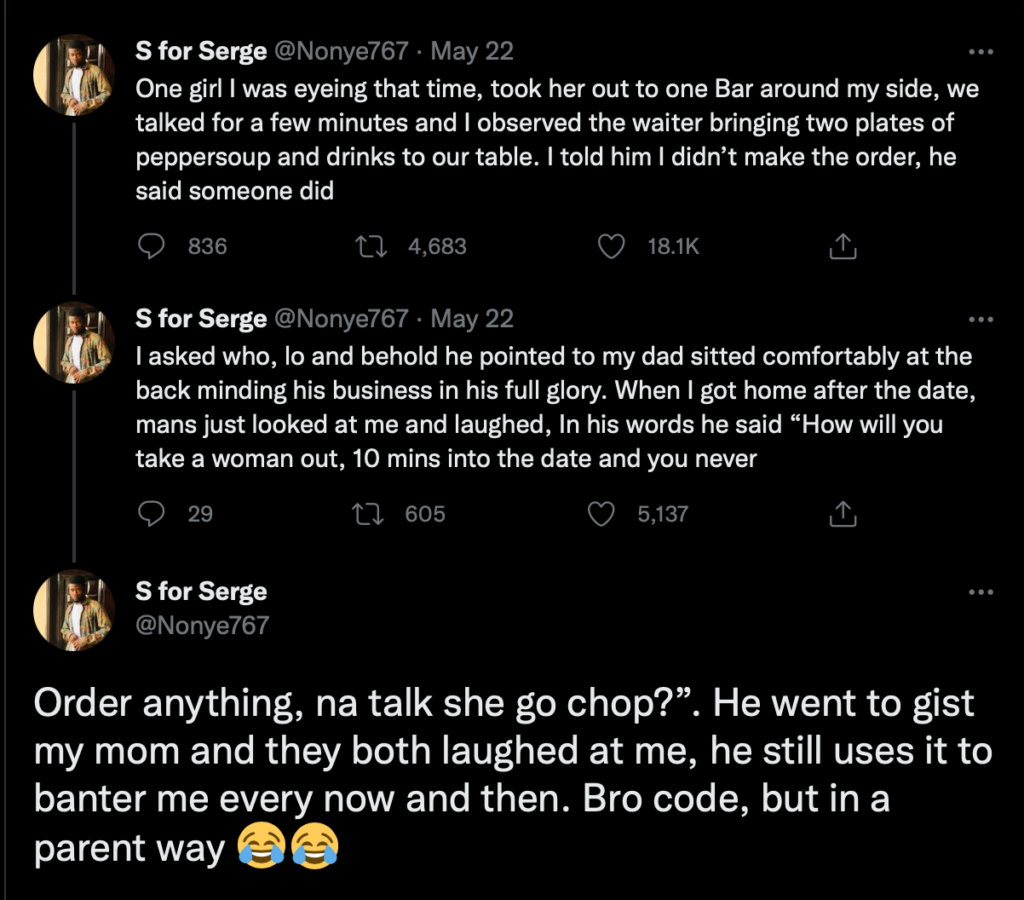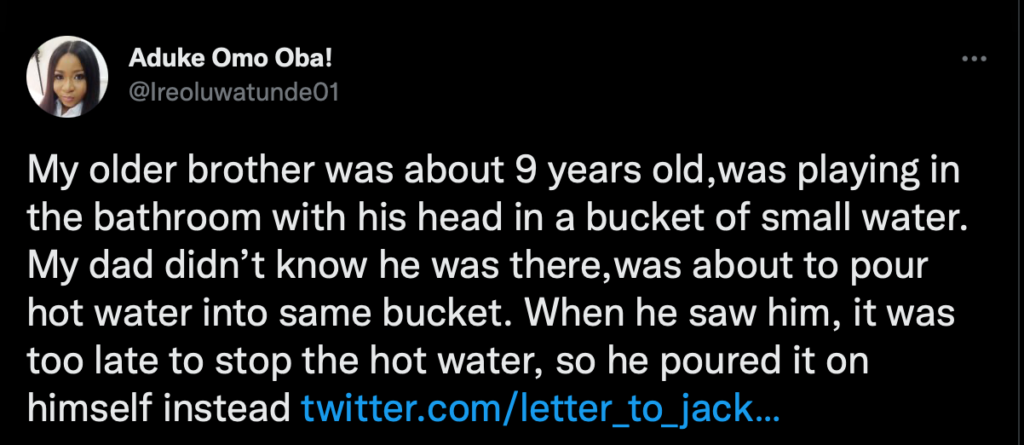 You can share with us the beautiful moments you had with your father.